Storage cabinets are the most trustworthy and feasible option for keeping your things in place, be it food, clothes, accessories, or items of daily use. Storage cabinets are used all around the house, from the kitchen to the bathroom. Cabinets can be integrated or set-alone pieces that can be chosen based on various parameters to suit other pieces of furniture.
Diamond cabinets were started in 1970 by Masterbrand. Masterbrand has been a pioneer in the cabinet manufacturing industry and has been in function since 1926. Before we look at some Diamond cabinet reviews, let us look at the history of cabinets.
History of cabinets
Kitchen cabinets, which were built-in installations, were invented in the 20th century. The Hoosier cabinet was the closest predecessor that was sold in the 1910s. It was a single piece of furniture that incorporated storage and workspace.
In the post-World War I era, there was an increased interest in household efficiency. Kitchen designs began to be improvised, which lay the foundation of modern-day cabinets.
Workstations were made individually using linoleum or stainless steel but using technology, industrial-scale production of these was made possible.
After the 2nd World War, high-pressure laminates such as Formica were being used to build cabinets. It gave a smooth finish to the cabinets, but these were soon replaced by solid surface materials like stone and quartz.
Built-in cabinets made their debut in Europe in the 1920s. Better materials were used, and a frameless style was adopted, which was then taken up worldwide.
Since then, the door to cabinets has been opened and explored by all. Not just ordinary wood cabinets, people now opt for hanging or a corner cabinet with many trendy designs. In many Diamond cabinet reviews, people have admired this quality of the company.
Cabinet Wood and Construction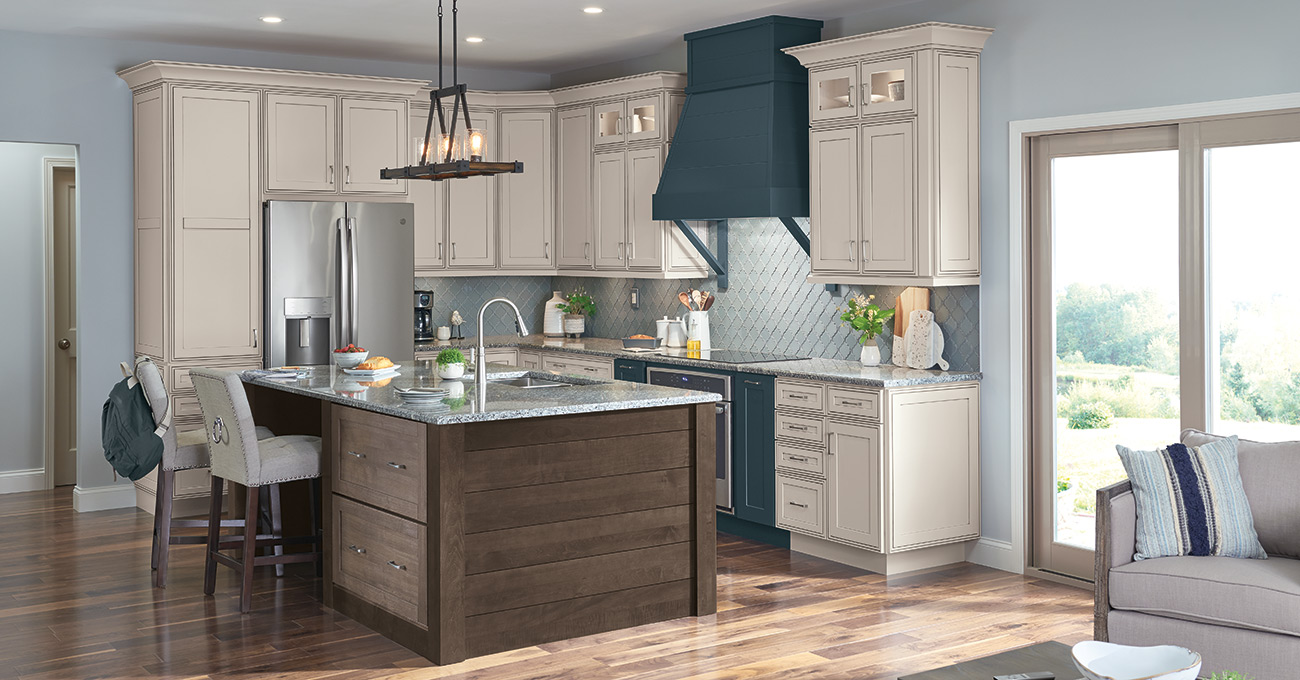 Cabinets are made of six-sided wooden boxes or "carcass" closed on five sides with a door or drawers on the sixth. Solid wood has always been a popular choice for many cabinet parts, including bases, frames, and doors.
But these days, most commercial cabinets have sides, backs, and bottoms made of plywood or particleboard since traditional-style solid-wood cabinetry is more expensive. The pricing of solid wood depends on the wood species used.
Plywood or high-quality particleboard is used mainly for flat sections that do not need to be shaped, such as shelves, cabinet sides, or drawer bottoms. Stiffness and wood strength are essential because they are expected to retain their shape over time and should not bend or sag.
Cabinet frames and doors may be designed from solid wood, medium-density fiberboard (MDF), particleboard, plywood, or a combination, including lamination or a surface coating over these core materials. Doors and drawer fronts can also be fashioned of particle board surfaced with high-pressure laminate.
Cabinets may either be face-frame or frameless in construction. Each option provides features and drawbacks. Face frames in traditional cabinets consist of narrow strips of hardwood framing the cabinet box opening.
The face frame ensures that the cabinet front remains square, increases rigidity, and provides a mounting point for hinges. A face frame can also be customized for efficient use of space or catering to its needs.
The material, height, width, design all can be customized. The third option is the frameless cabinets. These are also known as European style or full-access cabinets. They utilize the same panels as the traditional cabinets but provide better utilization of space.
For both face-frame and frameless kitchen cabinets, it has been practiced that cabinet doors always overlay the cabinet carcase. Most kitchens and their cabinets are designed, keeping in mind integrating appliances like refrigerators, ovens, and microwaves.
This is so that they do not occupy extra space and look abrupt in the design. Likewise, even modern ovens are designed with the space-utilization advantage of cabinet installations.
Those with inset doors can represent a unique and unconventional, category of framed cabinets. An inset-mounted cabinet door is fitted to the frame in the same way as a typical room door is fitted to the doorway.
But people have started opting for frameless cabinets, which exhibit a modern appearance and keep up with the design movement of "minimalism." The company has molded itself with the ongoing trends, and people have shown their appreciation in the form of Diamond cabinet reviews.
In modern-day kitchens, functionality is the first and foremost requirement. Kitchens are now larger and have a more significant and larger number of cabinets, with a range of choices in drawers, cabinets, trays, containers, etc.
We will see how the modern-day kitchen is built with taste and a lot of thought through Diamond cabinet reviews. Recently environment friendly, 'green cabinets' have also become popular.
Some designers are even designing and building houses and cabinetry to address users' needs throughout the human life cycle and among all user capabilities, under a concept called universal design. Universal design features include easily manipulated handles, low switches, and numerous other innovations.
What Diamond Cabinets is all About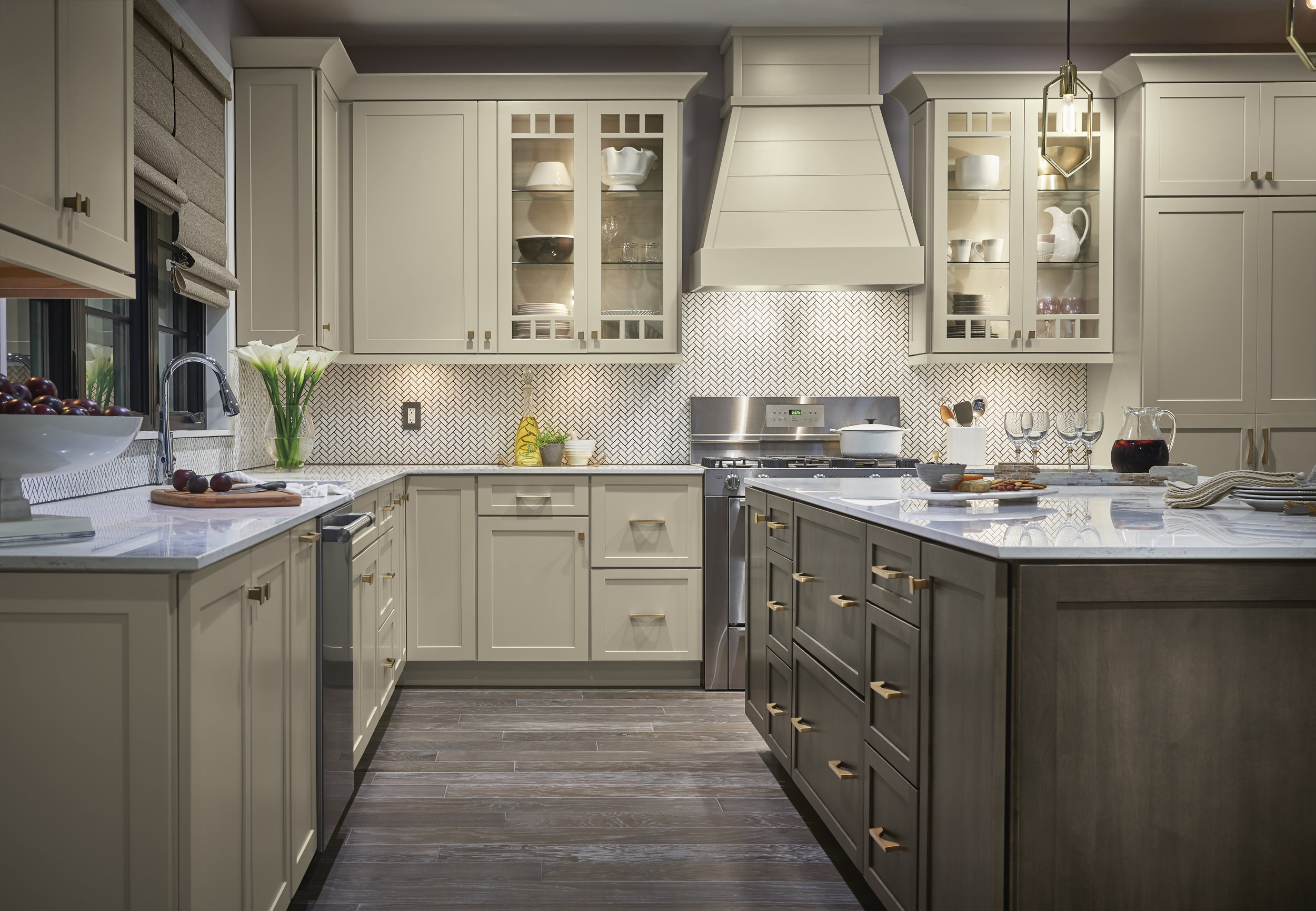 Diamond cabinets are a subsidiary of Masterbrand Cabinets Inc., which is a leader in the industry and one of the most trusted furniture brands of the United States. The company has been upfront in providing its customers with innovative designs and high-quality cabinets and cabinet sets since 1970.
Diamond Cabinets was started in Grant Pass, Oregon, and has now made its mark as the top cabinet manufacturer and looked up to brands in the United States. Diamond has made a significant contribution to Masterbrand's heritage and reputation as America's top cabinet maker.
Diamond cabinets are locally designed and manufactured in the States. The Diamond cabinet reviews might miss that these are KCMA certified cabinets and fall under the KCMA Environmental Stewardship Program.
With a limited lifetime warranty, you will not have to worry about the wear and tear of your cabinets. They offer framed cabinet construction, which provides better support to the structure, and the soft-close and dovetail drawers add a touch of elegance to your set up.
Let us Take a Peek into the Diamond Cabinet Reviews
Diamond cabinets have three series designed for their customers where they can pick any style they like. These are:
Vibe Series – This series includes the trendy and fashion pieces available in the market.
Distinction Series – Along with style, this series also gives justice to an organized and functional space.
Edge Series – In this series, you can design and construct your style. It will be like pick and choose from a collection of selective designs.
Among its many eye-catching designs, Diamond cabinets also are budget-friendly. It considers the fact that everything that looks expensive does not have to be expensive. This factor was much mentioned in many Diamond cabinet reviews.
Many interior designers or kitchen designers recommend Diamond cabinets to their clients with their up-to-date designs and color. The clients are never disappointed and gush about how sleek their kitchens look.
They also have divided their selected designs into four types, Rustic, Contemporary, Transitional, and Traditional, to make it even easier to help their customers find their style.
If there was any doubt or complication, Diamond also has a very smooth and quick responding customer service. Customers who are packing was done unsuccessfully or had any small problem with their cabinets, their complaint was considered, and the company reached out to them to provide a solution.
Buyers were amazed by the fact that their cabinets lasted more than they had expected! The durability, in addition to the latest designs, was just a cherry on top.
Moreover, Diamond cabinets also provide drawers, doors, panels, soft close drawers, cabinet doors, crown molding, and many more. They offer a wide range of accessories.
They know how finding the right wood panels and picking the perfect cabinet is not an easy task. To get this workload off you, they have a checklist and some quick tipis ready just for you.
A limited lifetime warranty backs up everything that Diamond must sell.  Many are content with this highlight, as seen in Diamond cabinet reviews.
Turning Chaos into a Smart Storage Solution: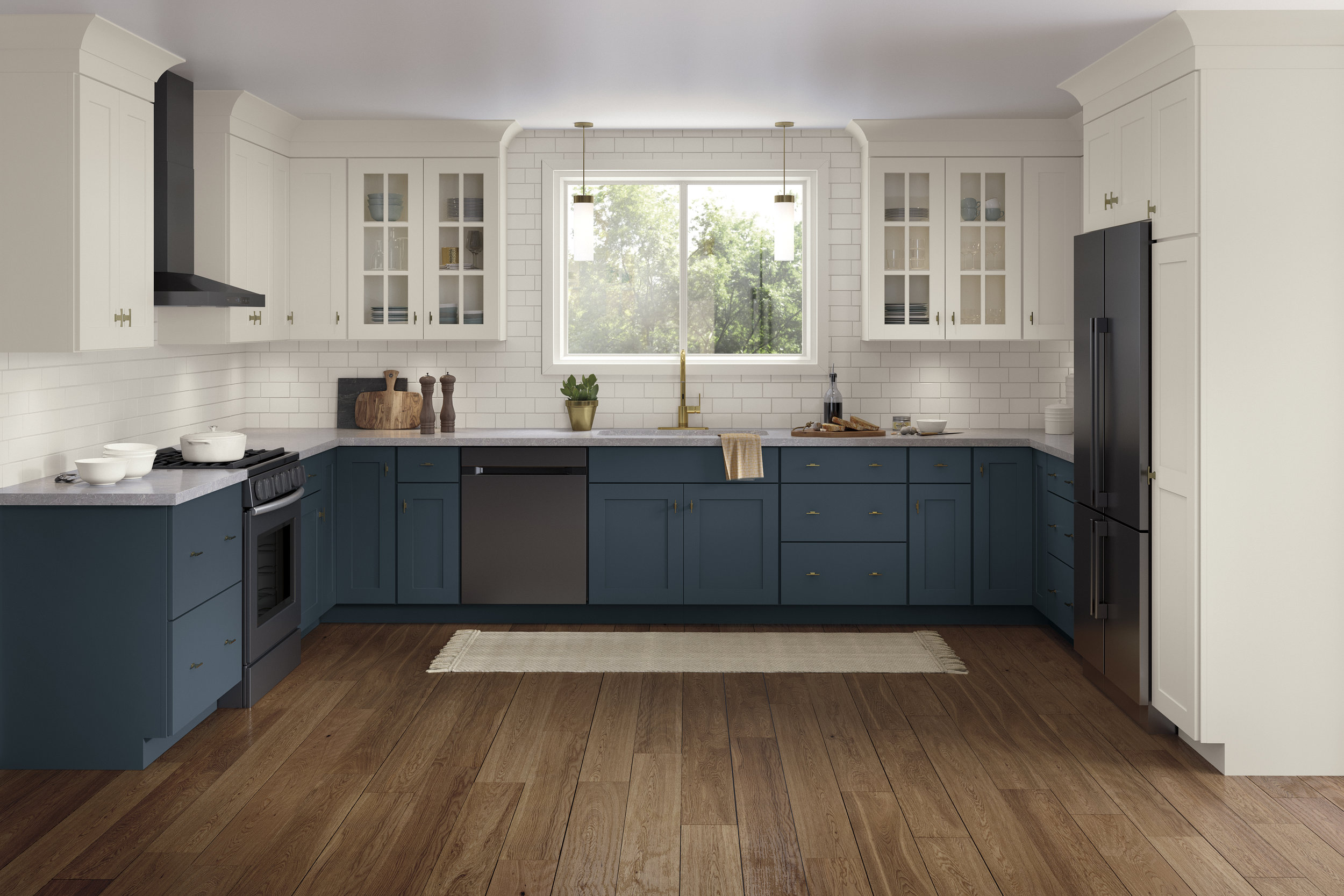 Diamond cabinet reviews are the testimony that they don't only provide you with the look and feel you want in the best quality. Still, they do so at every price point to go easy on your pocket supported by a limited lifetime warranty.
Diamond cabinets will aid in your kitchen or bathroom remodeling with finishes and colors, fashionable door styles, and custom personalization that are beyond your expectation as well as imagination. Sounds like a great home decor idea. Write a home improvement blog for us and experience the joy of writing.
Let us take a glance at how we can make the most of our kitchen with these storage ideas –
Declutter – First and foremost, the most essential part of storage is to declutter. You might have a big kitchen, but it will look untidy and a part of a big mess if you have things, not in their place. To solve this problem, get rid of all the things that you do not use anymore. Do not buy stuff that you might get no use out of.
Categorize Kitchenware – You might have a big spread of many kitchen utensils that look sophisticated and are very close to your heart. But all these feelings might go down the drain if they are not in the right place. Arrange your kitchenware and sort them according to their size. It will be easier to manage and clean to look at.
Keep everything at arm's length – Your dish is almost complete, and all you need to add is a pinch of salt. But it is in the other corner of the kitchen. You do not want to leave your dish unattended to rummage around your kitchen to find ingredients. To deal with this issue, you can add channeled cabinet drawers. This lets you not travel around too much and find everything you need at once.
Install Cabinet Organizers – Do you always find your drawers or the insides of your cabinets messy? Everything feels lost whenever you need it the most.
This is the result of not keeping your kitchen organized. One of the many reasons you feel storage is less for you is because there is no order around your kitchen. To fix this, there are many cabinet organizers available that will fit into your kitchen space.
These also save that extra pain in your back from bending too low to get that one plate out!
Drawer Organizers – If you feel ever so lazy and still want everything to look coordinated, then drawer organizers are the way for you. These make sure that you use every bit of your storage space. These come in options like Pull-Out Drawers, Blind Corner Drawers, Adjustable Drawers, and even shelved ones.
The company considers Diamond cabinet reviews and always finds room for improvement.
Why Diamond Cabinets is the Path Everyone is Taking: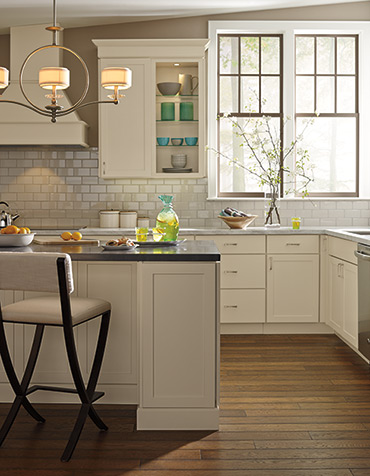 We always complain about how we are running out of space to store things. Things are packed into small bags and pushed between small gaps. Not only does it look untidy, but it also makes space look more compact. What your kitchen truly needs is a smart solution to this mess.
Rather than hopping onto some DIY project that you found online, it is not the best answer. It might seem cool, and you may feel proud of the work you have done, but it is never the permanent solution.
Instead of seeing it fall apart one day, it is always better to invest in something more promising. Looking at Diamond cabinet reviews, mostly positive, it is safe to say that they have devoted a lot of time and hard work to provide the best storage solutions for their customers.
With their three different series, Vibe, Distinction, and Edge, they ensure everything for every kind of customer.  Looking at their 50 years of journey, it is applauding how far they have come.