Now Accepting Home Improvement 'Write For Us' Submissions!
A home, for many of us, is a place of sanctuary, safety, and peace. Having a place to call your own is an innate need for all humans. After all, shelter is one of the five basic needs essential for survival.
But a home is so much more than just a safe haven. For many homeowners, their home is a reflection or extension of themselves. A standing testament to their accomplishments and achievements in this lifetime. The color, fixtures, lighting, furniture, decorations, architecture, and design of any home can often tell us a lot about the person that lives within.
Who We Are?
This is the reason why most homeowners have such emotional and sentimental attachments for their homes. It is a place full of memories, happiness, and comfort. As home improvement experts, we believe that every home should be a reflection of the person.
The decor, furniture, colors, and natural lighting should all complement the personality and lifestyle of the homeowner. This is why we created housesitworld so then homeowners from all over the world can have a platform whereby they can gain information, insights, and ideas on how to improve their home improvement without having to spend a fortune to find out what works for them.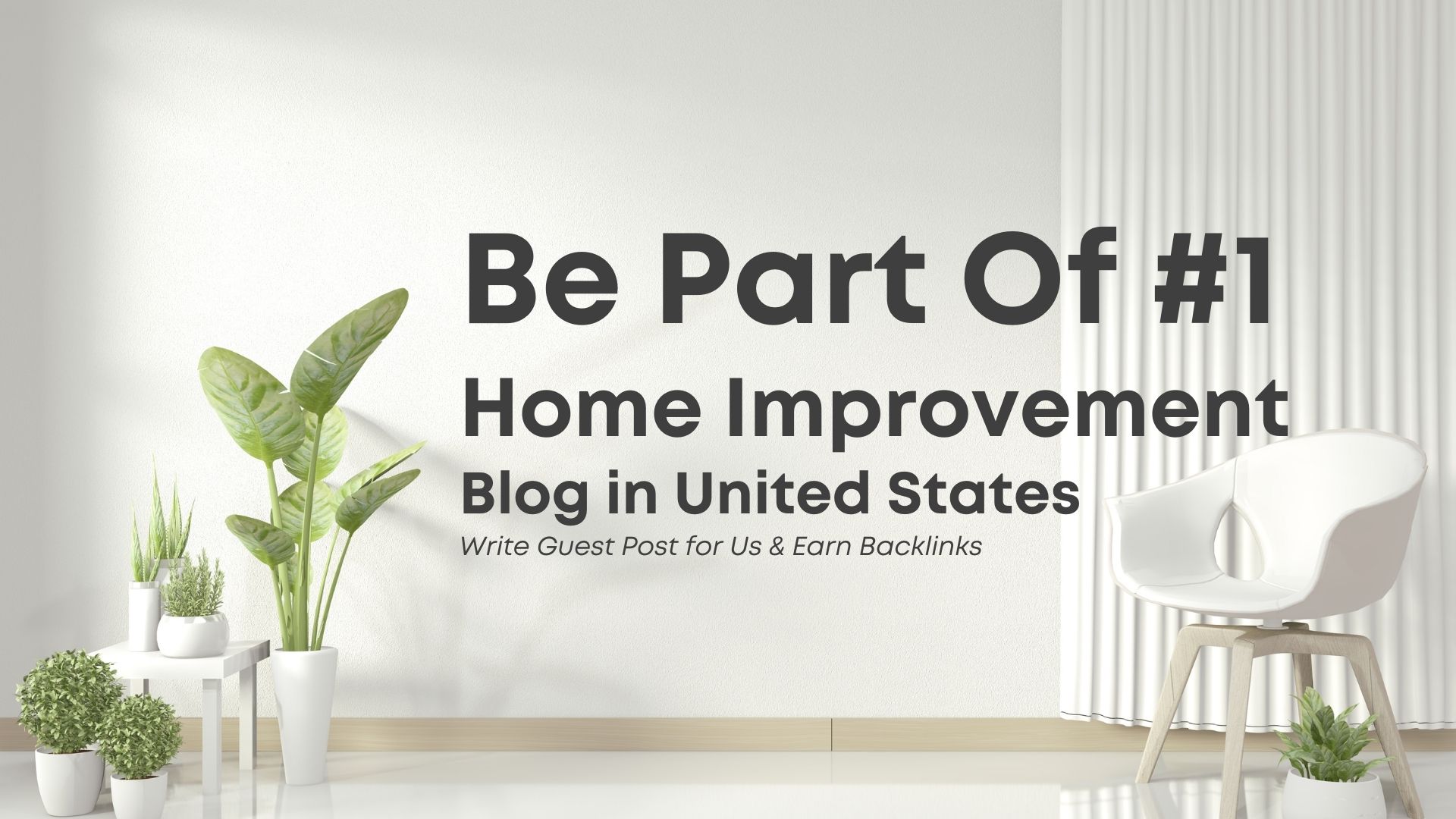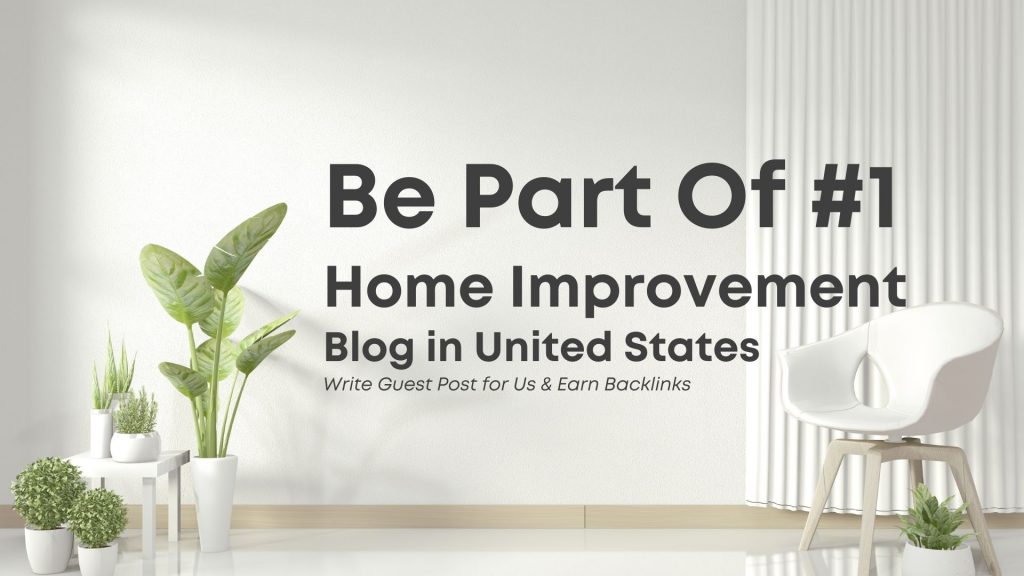 Our blogs have an international reader base and we strive to provide the most informative, interesting, and useful home improvement content out there. Increased demand for new content is the reason why we are opening our doors to writers from all walks of life to contribute and expand on the content available to our readers.
Who Can Write For Us?
The Home Improvement 'Write For Us' opportunity is one that has many potentially benefits for the right creative writer, blogger, or influencer. As all of our blogs and content pieces are tailored specifically for homeowners and pertain strictly to the "home improvement" niche, we are only actively seeking writers that have a genuine interest and passion for interior and exterior home improvement and decor.
Ideally, we are looking for a blogger or creative writer that can follow our submission guidelines and provide us with content that is appealing and informative for our reader base. Please note that this is not a paid gig. We do not offer any monetary compensation to writers for the submissions sent. However, we do actively market the author's name, bio, and the content itself (once it is approved) to try and get it in front of as many people as possible. For those of you who believe that you have what it takes to become an influencer in this niche, this is the perfect opportunity for you to increase your blog reader base, reputation, credibility, and traffic without having to spend any money on online marketing.
Why Write For Us?
The home improvement industry is a highly competitive one. In order to get your name out there and be recognized, you need an already established platform with a large existing reader base to get that online traffic rolling to your own blog page or website.
Our guest posting opportunity offers you the ability to have your content and name seen and read by thousands if not millions of people across the world. Working with one the best online resources for home improvement information, you stand the best chance of quickly growing your followers, subscribers and reader base.
HouseSitWorld is one of the most recognized platforms for information pertaining to interior design, home decoration, furniture and fittings, home remodeling, outdoor patios, and other home improvement products. Our aim is to provide all of the information that a homeowner will ever need to build the house of their dreams!
The Benefits Of Guest Posting
If you don't understand the benefits of guest posting as a blogger or future influencer, you are losing out on a lot of opportunities to enhance your reader base. Traffic is the lifeblood of any online business. Guest posting is the most cost-effective way to generate traffic and enhance your customer base by allowing you to target audiences in specific niches.
As a blogger in the home improvement & decor niche, you need to reach out to as many people as possible who are interested in reading what you have to share. The best way to do this is to publish your content as guest posts on blog platforms that appeal to your target audience. Guest posting helps to generate quality traffic as your blog is likely being read by people who have a genuine interest in the home improvement & decor niche. If your content is well-liked, you can start generating increased traffic almost immediately!
HouseSitWorld.com also actively promotes and markets all accepted submissions to try and reach as many readers as possible whether that be on Google or social media platforms like Facebook, Twitter, and many others. Apart from publicizing the content, we also actively market the author's name and also include back links that link back to your own personal website or blog. This helps you to expand your own personal network as well as gain social followers and subscribers, thus helping you to build credibility, influence, and reputation.
Guest Post Submission Guidelines
We will NOT accept any Home improvement 'Write For Us' submissions until the following guidelines are met:
Topics should be relevant to the "home decor" & "home improvement" niche
The article or blog cannot be self-promotional or directly competitive
The length of the article must be at least 800+ words
Content must be unique and informative
Content must have an introduction, body, and conclusion
Content should be devoid of any grammar or spelling mistakes
Please send an image along with the content. The image doesn't have to be unique – just make sure to add the source it came from
Please attach an author bio along with the content
Other Guidelines
All file formats are accepted whether that is Microsoft Word, Google Docs, PPT, Dropbox etc.
We allow multiple back links to be placed in the content so long as they aren't competitive
The content must have a title, meta description, headings and subheadings
It is also recommended to keep the sentences short and easy to read
Include bullet points and lists if possible
Content can be submitted via email: dominik.sherman@housesitworld.com or directly through our website
Be Part Of Our Home improvement & Decor Team!
If you are someone that realizes the importance and benefits of guest posting and has a keen interest in anything and everything home-related, we look forward to hearing from you.
Please allow us at least a couple of days to review your submission and get back to you. We receive hundreds of submissions daily so your patience in this matter will be highly appreciated.
If selected, you will receive an email from our team with further instructions. Remember, we reserve the right to accept or reject any submission and we also hold the right to make any edits that we deem necessary.
We look forward to your submissions and you becoming a part of our extraordinary team!