OYO (Oravel Stays Pvt. Ltd.) is the largest Hospitality company in India. It consists of mostly budget hotels which start from Rs 999 which you can also get at a discount with certain coupons and seasonal discounts. It was founded by Mr. Ritesh Aggarwal in 2013. Now it has grown at a larger scale and you can find it in every city of India and some of the foreign countries like Malaysia, Nepal, Indonesia, UAE, etc.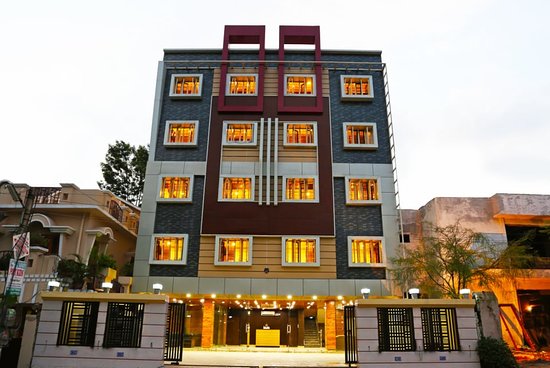 All of us have heard of OYO Rooms, which means booking rooms in hotels through OYO and getting OYO special services. But OYO Flagship is a new phrase that has been introduced recently. So let us understand about OYO Flagship.
When OYO takes a hotel or a building on lease and is converted into OYO which is provided with a homely atmosphere to the clients then it is known as OYO flagship. In these hotels, the staff is owned and taken care of by OYO and the hotels are vibrant and theme-based which provided special luxury to the people who stay there. You can find quotations frames on the entire building which makes its interior look more amazing.
Why OYO started OYO Flagship hotels?
According to reports by WpLov, OYO Rooms has started the Flagship hotels because it failed to generate the desired profits which it was expecting. So, it has ventured into leasing hotels under the OYO flagship where it provides premium services to stayers.
It was said by an OYO spokesperson that the Flagship model is an experiment to research the supply streams and get a prediction of the business model and profits more accurately. A Flagship is more elegant than standard OYO hotels. The greater focus on customer service and providing a beautiful ambiance is the key model of Flagships.
What is the main need to start OYO Flagships?
OYO used to purchase a certain amount of inventory for the customers booking hotels through OYO Apps. But this started malpractices by the owners of the hotels and resulted in a loss to OYO. When a spokesperson was asked about the malpractices by hotel owners, it was said that some of the hotels were not meeting the OYO standards and were unable to provide the standard of service and therefore, those hotels have been removed from the network.
Due to the lack of hotels to provide such a standard of customer experience, OYO started leasing hotels and residential properties and thereby proving customer satisfaction as per OYO standards to the customers.
OYO is also thinking about partnering with food delivery Apps like zomato, foodpanda and providing access to them on its platform for easy access. Therefore, since OYO is deploying its own staff to these Flagships we can expect a great ambiance and service from here.
Is breakfast is provided in OYO Flagship hotels?
Yes, OYO flagship hotels provide free breakfast to hotel stayers. The kitchen is either in the same building or they provide foods from the best restaurants in town.
Do unmarried couples are welcomed in OYO hotels?
Yes, Unmarried couples are welcomed in OYO hotels and these are safe and secure. Most OYO hotels accept local ID's and the OYO Flagship hotel staff are well trained to provide safety to the backpackers.
Wrapping it up:
OYO Flagships are really very good if you will compare it with normal OYO hotels. I have stayed there and personally experienced the cleanliness, service, and interiors. Therefore, if you are going on a trip or want to spend some quality time with your better half, it would the best choice for you. Also, If you're Signing up for OYO first time, Don't Forget to Apply OYO Referral Code to Get referral bonus and to join our community of home decor bloggers. Cheers.