Sofas today are much more than just a piece of furniture in which you can sit comfortably. They are a statement piece for every homeowner, as they are the center of attention in your living room and one of the first things your guests set their eyes on. Therefore, to make a great first impression and charm their guests, people make sure to buy the best-looking sofa they possibly can. With emerging trends sofa is getting tough competition from Barca loungers and Recliners.
However, while doing so, they tend to forget that ultimately sofas are meant to provide you a snug and comfortable place where you can sit and relax and commit the grave mistake of prioritizing looks over comfort, only to regret it later.
Now, I know you might be thinking to yourself that to buy one of those sofas that look not only amazing but also are fantastic to sit on, you will have to spend a fortune. But what if I told you that there is a company out there making reclining furniture that is not only aesthetically pleasing but is also second to none in terms of comfort.
And they provide it at a price tag that most people can easily afford. That is right; I am talking about none other than Homestretch Furniture. Homestretch Furniture is a company that began not too long ago. Yet, due to its high-quality craftsmanship and a comfort-above-all ideology, it has seen immense success over time.
In this article, which is nothing but an extensive Homestretch Furniture Review, we have written everything you need to know about this relatively new reclining furniture company along with the different kinds of seating made by Homestretch. It would only be logical to start this Homestretch Furniture Review with a little background of the brand.
Homestretch Furniture [How it All Started]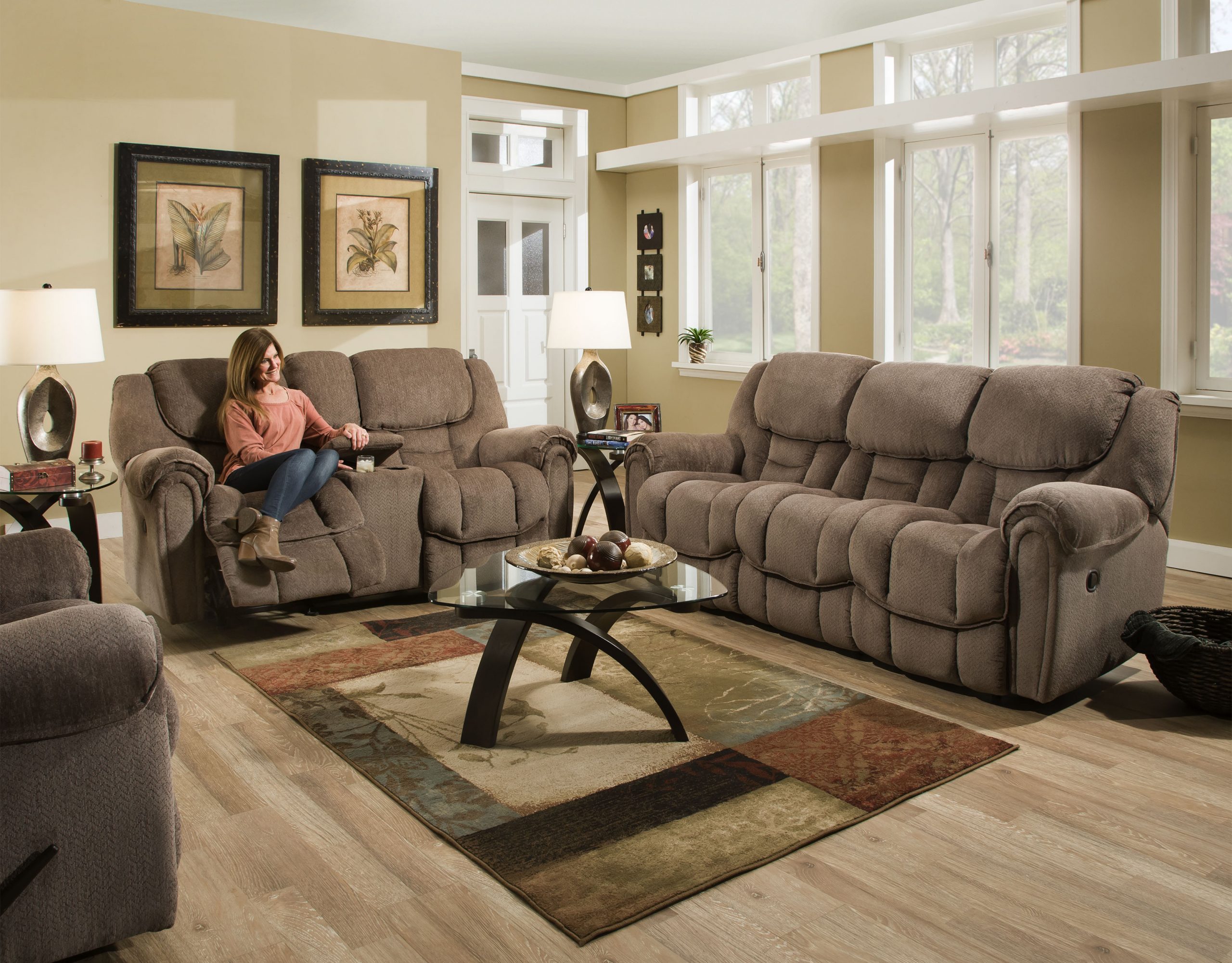 When I say that Homestretch Furniture is a relatively new company, you might think that its somewhere around 20 to 30 years old, since the big fishes have been around for a lot more than that. However, as of the time of writing this article, Homestretch Furniture is just ten years old, yet, it currently has stores all over the US. It has built a formidable customer base for a brand that did not exist a decade ago.
The company was first started in Northeast Mississippi, with a vision of providing comfortable and high-quality upholstered seating at an affordable price point. The brand itself might be new, but the people behind it are experienced furniture manufacturers who have been around in the industry for quite a long time. It is due to their immense experience that the company witnessed such rapid growth in a short period.
The furniture they also manufacture very well reflects the excellent craftsmanship and attention to detail they pay on their products. The company also takes immense pride in its US origin and want to expand their business even further to create more employment opportunities for their fellow US citizens.
Homestretch Furniture has a tagline of "Put Your Feet Up" since the brand mainly focuses on reclining furniture, which is something Americans are very fond of. And to be fair, recliners are the best kind of seats you can sit on after having a long and tiring day.
Also, Homestretch takes its furniture game a step further by seamlessly integrating technology with their furniture to create what they call "Power" furniture. In this Homestretch Furniture Review, we will discuss every type of furniture, including the "Power" furniture, that Homestretch manufactures.
Homestretch initially began with a goal of providing comfortable upholstered recliners at an appealing price point but has expanded immensely since then and now provides a lot more than just recliners. It currently has an extensive product catalog offering every form of seating, from recliners to sofas to sectionals, and everything in between. But, before talking about the different kinds of seating, let us give you a brief introduction of a couple of product range that it offers.
Custom comfort by Homestretch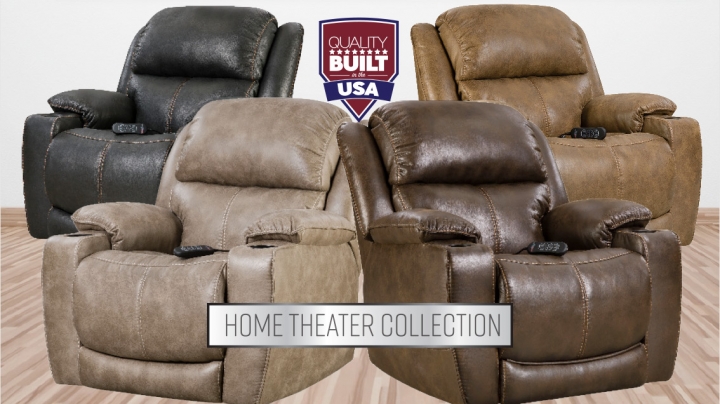 The Custom Comfort range by Homestretch is a premium product range in which they integrate technology with their furniture to provide you features such as a powered headrest, powered lumbar and extended footrest.
These powered parts can be adjusted according to your liking with the help of a simple remote. Also, you can get additional features like LED-backlit cup holders and a USB charging port built into the armrest of your seating, if you go for the home theatre variant of the custom comfort range.
Heat/cool range by Homestretch
Another exciting feature that Homestretch offers with its seating is the ability to heat or cool them according to your liking. Yes, you heard that right. You can change the temperature of your Homestretch sofa or recliner according to your preference with the help of a simple remote.
This means you do not have to worry about having to put on a blanket while you sit on your sofa in the winters. However, not all their products have a heat/cool variant currently, but the rate at which they are progressing, I am sure they will cover all their products under this range soon.
I am sure after hearing about all these cool features, and you must be getting excited about buying at least one piece of Homestretch furniture, or maybe who knows, you might be thinking of completely revamping your home with Homestretch recliners and sofas.
Well, to do that, you will first have to know about all the different kinds of seating that Homestretch offers. So, to take our Homestretch Furniture Review further, let us briefly discuss the various products that Homestretch manufactures.
Homestretch Product Range
Recliners
The goal of making comfortable and affordable truly American recliners is what gave birth to the brand known as Homestretch, and that is what they are most famous for. Homestretch offers the widest variety in their recliner category, offering almost 72 different kinds of recliners.
All these recliners provide various features and specifications in terms of size and materials used. You can get the recliners in 3 different sizes and have an option for either polyester covering or leather covering. Let us briefly discuss the different variants according to their size.
Standard Recliners
Standard recliners offered by Homestretch have a width of 40-inches, depth of 42-inches, and an overall height of 43-inches. These recliners are ideal for seating a single person and come in polyester or leather finish.
The standard size recliner can be bought either in a normal variant or a rocker variant. The recliner is also available in a custom comfort variant, which includes a powered headrest and lumbar along with a USB charging port. You also get a swivel chair variant of standard size, which can be turned 360 degrees in either direction. Also, there is a hot/cold variant available.
Wall-Saver Recliners
If you are short on space and want to fit your recliner in a tight spot, you can always go for the wall-saver variant, which has the same dimensions as the standard recliner in all aspects, except for the width, which is 40-inches. It is also available in all variants in which the standard size recliner is available.
Chair-and-a-half Recliners
If you think that the standard size recliner would be too small for you and want something even more comprehensive, then you can buy this 50-inch complete variant and enjoy an even larger recliner. This recliner again comes in all the variants like custom comfort, swivel chair, etc.
Sofas
Features like a powered headrest and the extended footrest are something everyone in your family will appreciate. Therefore, you might want to consider buying a sofa instead of a single recliner.
The sofas on offer by Homestretch come in two different sizes and again have either polyester or leather finish. You do not get as many different choices as you get with recliners; however, there are still plenty of different colors and styles for you to choose from.
Standard Size Sofa
The standard size sofas on offer by Homestretch have a width of 84-inches, a depth of 43-inches, and an overall height of 42-inches. The standard size sofa is also available in a custom comfort range with a powered headrest and lumbar. However, there is no theatre variant available like in the recliner. Also, the standard size sofas do not come in a leather finish.
Double Reclining
This double reclining sofa from Homestretch is almost the same in size as the standard one, with only a 1-inch increase in width. However, this variant is divided into three parts instead of 2 as in the standard one. This makes the sofa look like a 3-seater instead of 2.
You can get this variant in a custom comfort range as well, with a powered headrest, powered lumbar and extended footrest, which can all be controlled by a remote. Also, if you want, you can get this 85-inch version in the leather finish as well.
Loveseats
A loveseat is essentially a sofa meant for two people. It can be differentiated from a sofa based on its size. A loveseat sits between a recliner and a sofa in terms of width. Homestretch offers loveseats in two different sizes. The difference in size comes due to an additional armrest that is added in between the two seats.
Standard Loveseat
The standard loveseat on offer by Homestretch has a width of 60-inches and is divided into two parts. The depth and overall height are the same as the other furniture. The standard size loveseat is again only available in polyester finish. Also, there is no regular reclining version available but only the powered version with a remote-controlled lumbar and headrest.
Console Loveseat
The console loveseats are a little wider in size compared to the standard ones, with a 70-inch width. This is due to the armrest fitted in between the two seats, which houses a cup holder and some storage space as well. The console loveseat can be bought as a regular version as well as in a custom comfort variant. You also get an option for a leather finish in this variant.
Sectionals
Homestretch also offers something known as sectionals, which is nothing but L-shaped sofas. The most significant advantage of buying a Homestretch sectional is the high level of customizability you get with it. The sectionals are available in 4 different variants.
Power Sectional
The power sectional offered by Homestretch is nothing, but two loveseats joined perpendicularly to each other using a curved seating of the same design. The sectionals manufactured by Homestretch are joined using unique joints to make sure they do not slide away from each other.
Multi-Configuration Power Sectional
The customer can configure this power sectional according to his/her needs. You can choose the loveseats on either side on your own and independently of each other.
Cockpit Power Sectional
This is a slightly different kind of sectional as in this one, and the curved seat is unique. The curved seating in this sectional has a wide armrest on either side with storage and cup holders making it a more practical choice.
Super-Wedge Sectional
This is the only sectional which is not powered. However, this is the most significant size in which you can get a Homestretch sectional. In this sectional, unlike others, there is a loveseat on one side and a full-size sofa on another.
Lift Chairs
The last kind of furniture that Homestretch manufactures is Lift Chairs. Lift Chairs are recliners with a mechanism that can lift them with just a push of a button. These types of chairs are meant for people who face difficulty while getting up from a regular chair.
Homestretch Furniture User Experience
A brand is a lot more than just its products. It is also about how much they value their customers and how satisfied their customers are with them. As for Homestretch, they have mixed reviews in terms of their customer service.
Some customers have reported receiving faulty products and experienced sloppy customer service. But, being a new brand, it is still doing very well and is improving day by day.
Verdict
If you made it this far in our Homestretch Furniture Review, then you must now know everything about Homestretch Furniture and can easily decide whether you should buy their products. In terms of quality, we have even mentioned earlier that Homestretch is second to none.
Also, their pricing is extremely reasonable so it can easily be a part of your home decor. Also, the brand offers a good warranty on their products. Taking all that into account, there are good chances that you will not regret buying a product from them.