Are you searching for dorm room storage ideas to maximize your spaces or looking for ideas to work with your boho dorm room, then here is the full detailed article for you?
In the dorm room, you get significantly less amount of space, and you have to utilize that only, so to help you in this article, we will share the 15+ dorm room storage ideas by which you can maximize your spaces.
You have so many rooms at home where you can put all your staff, but you have to be creative to store and use all the space you get in the new dorm room.
Our Pick for Best Dorm Storage Ideas
1. Wall Storage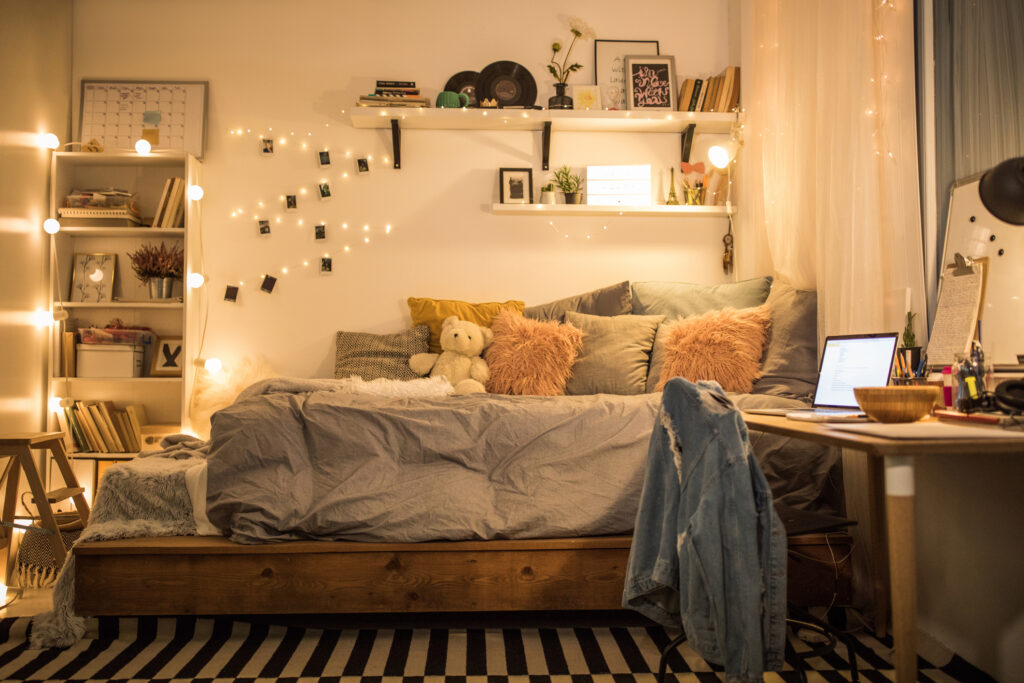 Because of the small room, you can go with the Wall Storage to store your all Hang hats and jewelry and even your other products, and this will be so much good to utilize the empty wall, and the wall storage makes your room so much good and attractive.
This is one of the ideas used by so many students who live in a dorm room, and even this can be good for your house.
2. Lofting Your Bed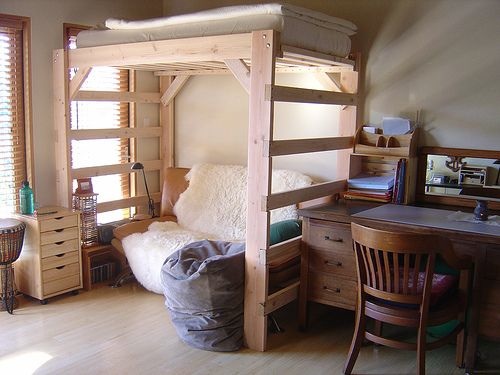 Losing your bed is one of the smartest storage hacks you can do in your room. This method will free up a lot of extra space for you by which drawers and compartments you desperately need, but if your bed was close to the floor, it might not fit in your bedroom.
Also, if you raise your bed high enough, almost any storage container can fit under it, creating many possibilities.
3. Hanging Jewelry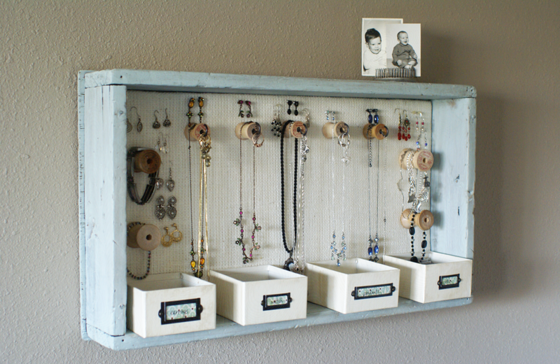 Instead of hanging your jewelry somewhere, you can free up the top drawer of your desk or dresser, and by doing so, you are using up wall space that would not otherwise contribute to your storage needs.
Plus, there are so many cute ways to hang your jewelry in the market that it will look like just another decoration rather than a valuable organizational space. I would recommend everyone to use these Ideas to Maximize Your Space.
4. Maxed Out Closet Space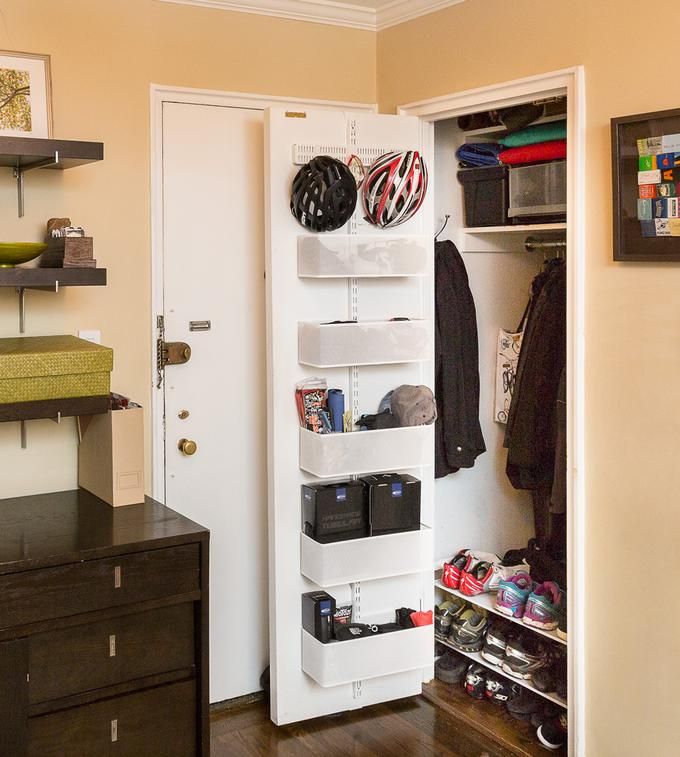 You get a tiny closet in the dorm room where you must store your clothes and your shoes. With the necessary things, you can maximize the storage in the closet like the use of the closet rod expander, which will help you to doubles your hanging space so that you can able to organize the closet all year long.
5. Multi-Use Cart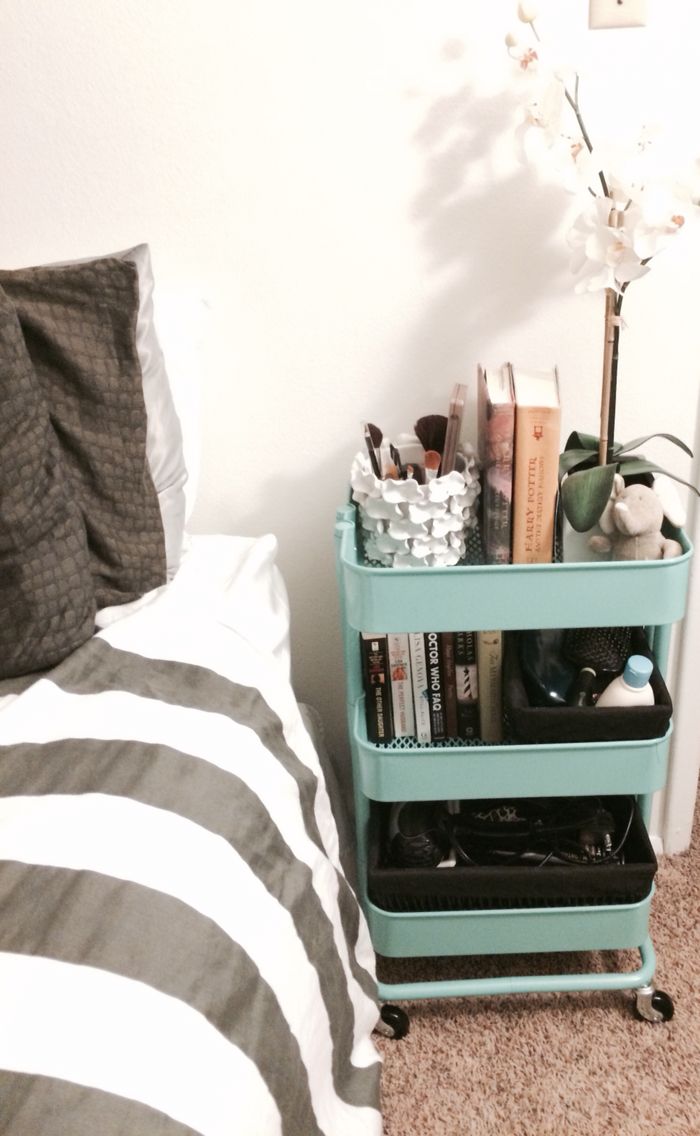 The Multi-Use Cart is so much use full that it will store all your small products with an organized form to get the product you want directly without searching so much.
You can use this for so many uses, like for a bar cart in the kitchen, and it can be used for books to store. The look of this is also so much good, and you can quickly see the role of any place with the wheels' help.
6. Hiding Away Hot Tools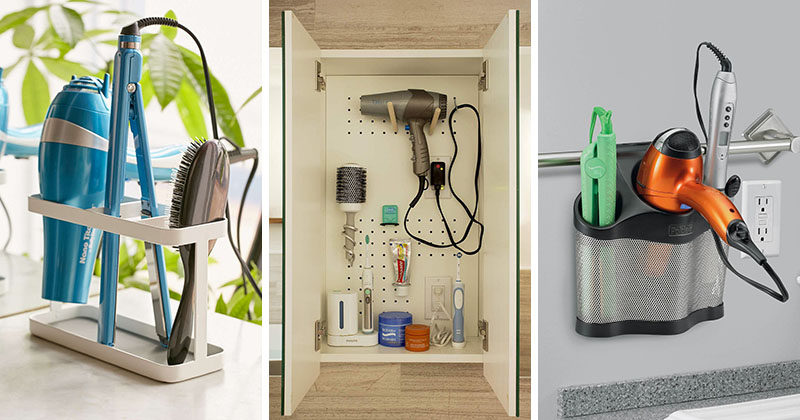 If you are struggling to find efficient and clean storage for your curling iron and straightener, then this can be the best way for you in a tight dorm room. You can use the notebook holders or command strip hangers to look in the images below, which will help you be so much cleaner to store and hide away from your hot hair tools.
7. Foot Stool Storage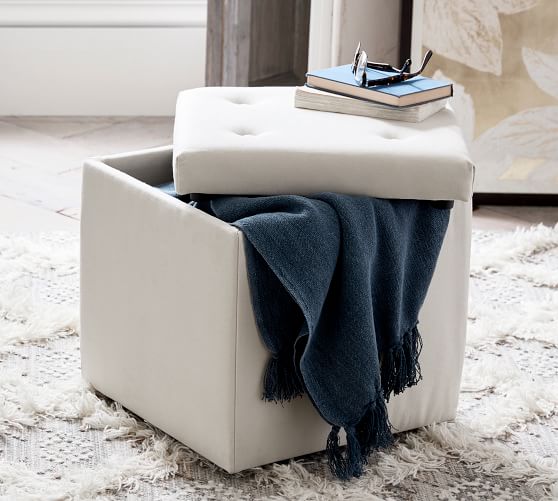 Foot Stool Storage looks so much good and can store a bunch of your stuff in it. If you add this to your dorm room, you will get the best place where you can able to provide a cute place for guests to sit, and also, your stuff will be hidden which is a bonus for you. I would suggest you go with this as this looks so much and provide storage also.
8. Over the Bed Bookshelf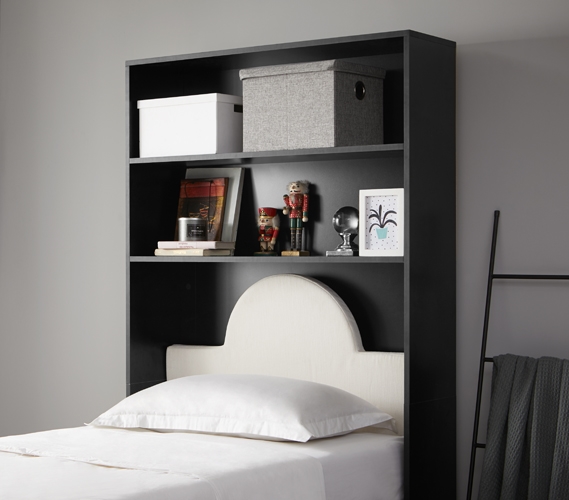 You can use Bed Bookshelf to store all your books and some of the products you want to showcase. The dorm room's overall look will also be enhanced and look so much good with the use of this Over Bed Bookshelf.
In that, you can also place the lamp or the phone charger by which you can get easy access from your bed. This is one of the most used dorm room storage ideas to maximize spaces.
9. Functional Desktop Shelving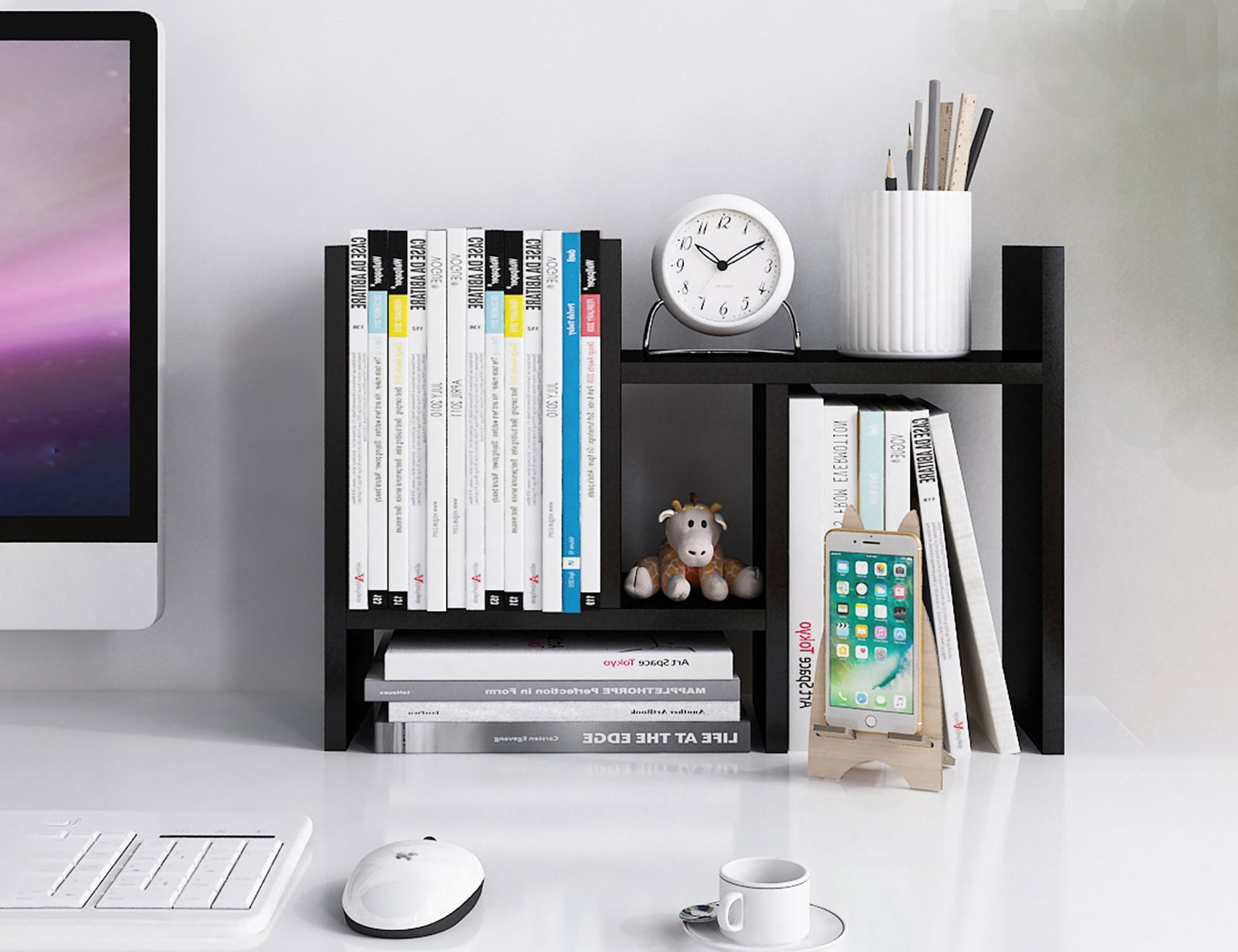 Most of the dorms come with little shelf space, which is only the way by which for maximizing space in a small dorm. You can place this solid wood portable folding sideboard on the top of your desk for so many things to store like books, binders, computer supplies, or a fun skill that will remind you of home.
It fits snugly on top of the most standard size bedroom desk and provides enough extra shelter to keep everything you need where you can see it, and it will provide you the best look and attractive if anyone comes in.
10. Extra Shelving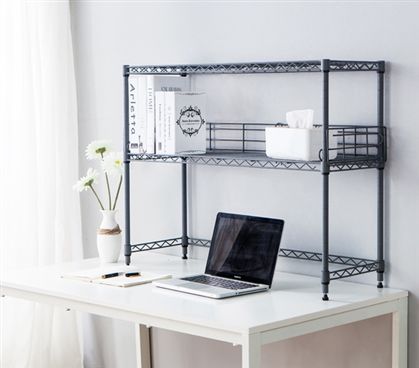 You can also easily place all your extra shelves without having to make a full shelf on your bed. It is simple for a few strong command strips and can go shelf wherever it is useful to you to place.
At the end of the bed, this space is handy for quick and accessible storage for your essential and commonly used items. This is the product that everyone must-have who lives in a Dorm room.
11. Drawer Organizers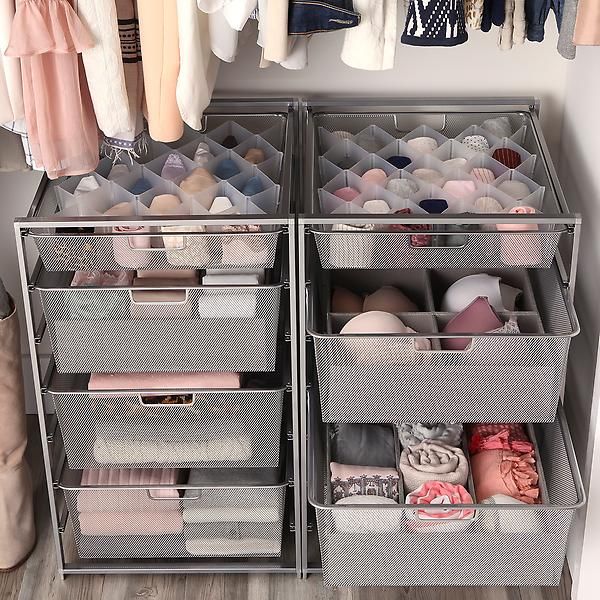 Fortunately, you have already had a few drawers on hand, but there are still useful ways to maximize that space. You waste a ton of space stuffing it into a drawer with your luggage, and it is impossible to get what you need. Instead, buy some cheap desk organizers and keep your space-efficient. This is one of the most helpful dorm storage ideas you can use.
12. Desk Hutch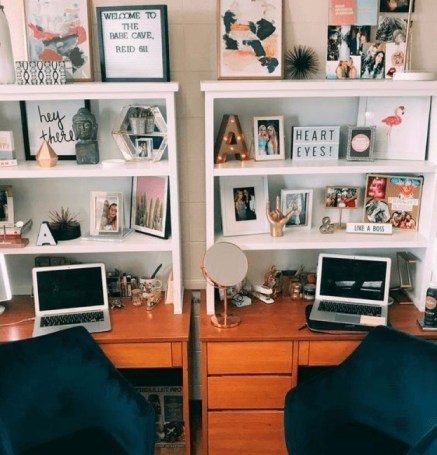 Using a Desk Hutchins in your dorm room is one way to design, organize, and create more storage space. Shelves are stacked in your desk space to provide additional space where you can put photos, pencils, boxes, folders, whatever, despite having enough desk space to do your schoolwork.
13. Shoe Storage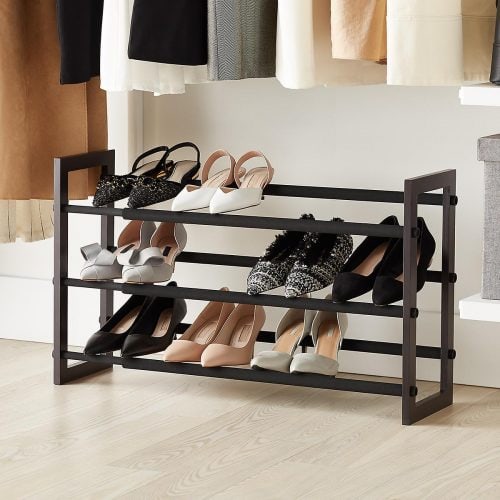 When you are limited to a dorm room space, then efficient shoe storage is another tricky thing. They are many shoes which you have, and that will take up a lot of space. Fortunately, there are many different possibilities for storing your shoes.
Hangers are probably the best option for you because they are thin so that they can be hung in your closet without taking up a lot of space for clothes but still provide space for your entire shoe collection. This is one of the best Space Saving Dorm Hacks.
14. Stack your Fridge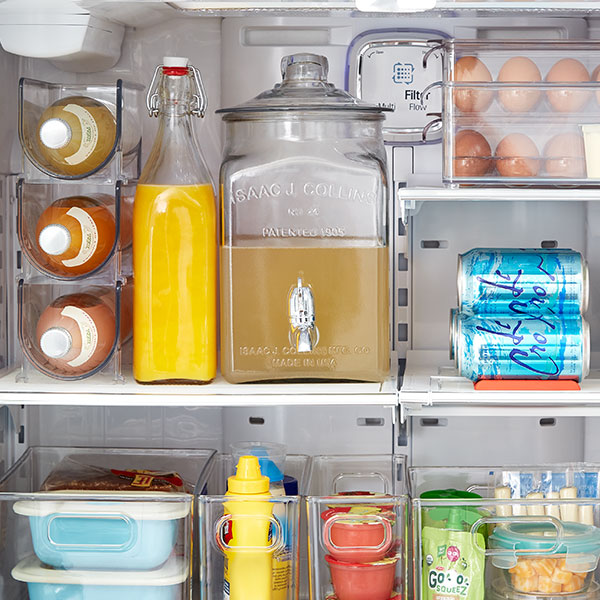 Mini fridges are also one of the essential dorm room furniture, but unfortunately, it takes up so much space that you can be able to use for you can use for additional storage. The best solution to this problem you can get is to keep your mini-fridge on top of sturdy drawers.
With the help of this way, you can have your refrigerator, but you can also use the storage space. This technique is one of the best methods to increase storage in the room and store more stuff.
15. Smart Folding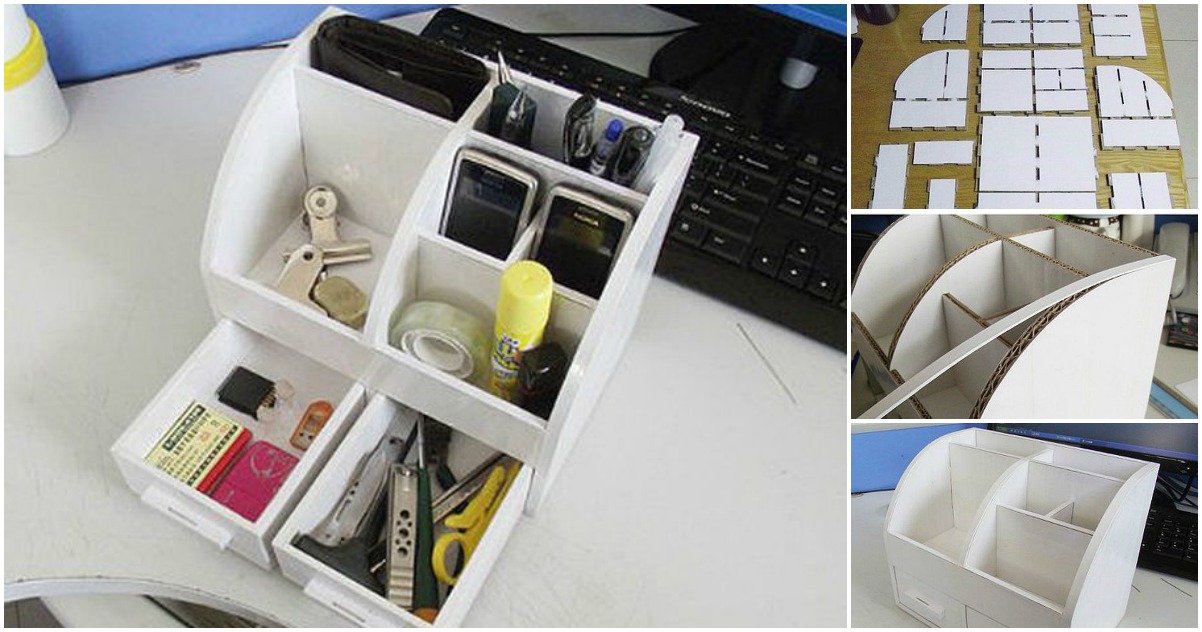 As with your desk drawer, you do not want your dresser space to waste, filling it with useless clothes that get stuck and cluttered every time you try to open one. Use smart storage ideas and fold them inside the drawers with which you can use the space even more.
You can easily make cardboard dividers to keep your clothes organized and use space most efficiently. This will be, I think, one of the best ways by which you can organize and store.
Conclusion
This is the full article on 15+ dorm room storage ideas to maximize your spaces hope you liked the article. We have shared with you the best ways by which you can maximize your dorm room spaces.
Use this all methods you will get the best dorm room that your friends will appreciate, and they also ask you how you would make this, also if your parents will see this, they will tell you that you have not done this in your room in our house.
And also, If you have any queries related to this article or have any method which you don't understand what to do then you can do comment are always there to help you and if you have any dorm room storage ideas then share with us we will ad in this list you that everyone who reads this can take benefit of your idea.
Storage is an important aspect of home improvement and after trying everything we have mentioned above if you feel like you know enough knowledge about this then go ahead and write a home improvement blog for us.