Varna isn't just Bulgaria's third-largest city, it's also one of the most popular tourist destinations in the country. The city has a rich cultural heritage, including stunning architecture, notable historical artifacts, and a thriving restaurant scene. Sat right on the edge of the Black Sea and nestled between the three holiday resorts of Golden Sands, St. Konstantin, and Albena, this city has everything a holidaymaker could want.
Whilst many https://www.housesitworld.com/ readers are more used to house sitting, sometimes it's nice to treat yourself to a luxurious hotel experience. With Varna's unique location this means that there are plenty of resorts and hotels that are vying for the trade of tourists and we're going to take a look inside some of the most exclusive ones.
Hotel mOdus
This 4-star hotel is situated right in the middle of the glamorous Greek neighborhood, overlooking the famous Sea Garden. This is the oldest and most famous park in Varna, perfect for a relaxing evening stroll if you want to leave the hotel that is! Hotel mOdus prides itself on offering all the comfort of a home away from home but with an ultra-modern edge. All of the decor is clean and minimalist, with stunning materials adding a luxury touch to the pared-back aesthetic. Fans of modern interiors will love this stunning spot.
The rooms all have goose-down duvets that feel as though you're sleeping in a cloud. There are flat screen, interactive televisions, high-end coffee machines, and luxury toiletries in every en-suite. As well as the inside of the rooms being luxury, so too is the rest of the building. Step outside and you'll see the pretty glass-roofed garden bistro that prides itself on offering an extensive menu of Bulgarian wines and local produce. Guests with an eye for contemporary design and a passion for local food will be in their element in this classy but comfortable establishment.
International Hotel Casino & Tower Suites
Golden Sands is known for its immense levels of entertainment, whether that be partying in the bars, watersports in the ocean, or gaming in one of the casinos. For those who enjoy casino gaming, there's one hotel that stands out above all of the others and that's the International Hotel Casino & Tower Suites. This 5-star hotel is located right on the beachfront and offers the height of luxury for discerning gamers.
The casino here is vast, featuring hundreds of slot machines and a great choice of gaming tables. If you want to make sure you're feeling confident before setting foot in the casino then practising a little online first is a good idea. There are lots of bonuses available at https://casinobonusca.com/ which can help your bankroll stretch further, giving you maximum practice for your money.
With your poker skills polished and your blackjack strategy refreshed you'll be ready to game the day away before retiring to the pool. The Skyfall Infinity Pool with the poolside 21 Bar is one of these features! A stunning infinity pool that looks right out across the beach beyond.
The dining here is to die for as well, with a buffet option for those who like plenty of choice in international cuisine, or a Lobby Bar with a French-influenced menu that prides itself on delivering meals of exquisite quality. Don't forget to check out the wellness center which features steam baths, massage parlors, and a fitness center.
Rosslyn Dimyat Hotel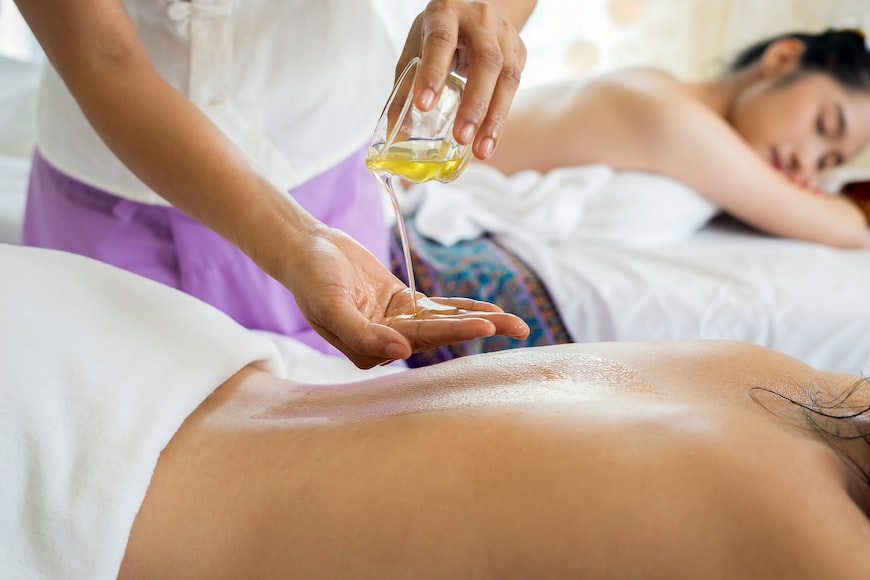 Our final choice is another hotel that overlooks the Sea Garden, the 5-star Rossylin Dimyat Hotel https://dimyat.rosslyn-hotels.com/. This hotel is relatively small in size, featuring just 90 rooms. This smaller size means that the team can afford to spend a little extra time with each of their guests. There's a spa on site, where you can relax with a full range of treatments, or simply enjoy the incredible facilities. The thermal zone features saunas, plunge pools in a variety of temperatures and even mineralized water with healing properties.
Inside the rooms, you'll find panoramic views of the Sea Garden, or the ocean, according to your preference. As well as this, each suite comes with a hydro-massage bath tub, a huge rain shower and of course, a king sized bed. Although the Rosslyn Dimyat Hotel might not be at the cutting edge of modern design, it has a timeless charm about the decor, and all of the facilities that even the most discerning of travelers could hope for.