Picture this: you're sipping your morning java, the sun's doing its "rise and shine" thing, and you suddenly think, "My outdoor space needs a makeover, a spot to kick back, throw epic BBQ bashes, and generally make the neighbors envious." But here's the catch – your green thumb is more like a green pinky toe. Worry not, my gardening-challenged buddies! We're about to dive into the world of Artificial Topiary Balls and, trust me, it's going to be a garden party like no other.
Why Artificial Topiary Balls are Cooler Than a Cucumber in Shades
Let's cut to the garden chase. Artificial topiary balls are like the cheat codes of gardening, custom-made for those of us who can't tell a fern from a ficus. They've got the looks of a real topiary, but none of the diva-like demands. Say goodbye to watering schedules, debates about sunlight, or the endless skirmish with garden pests. Artificial topiary balls are the answer to every lazy gardener's wildest dreams.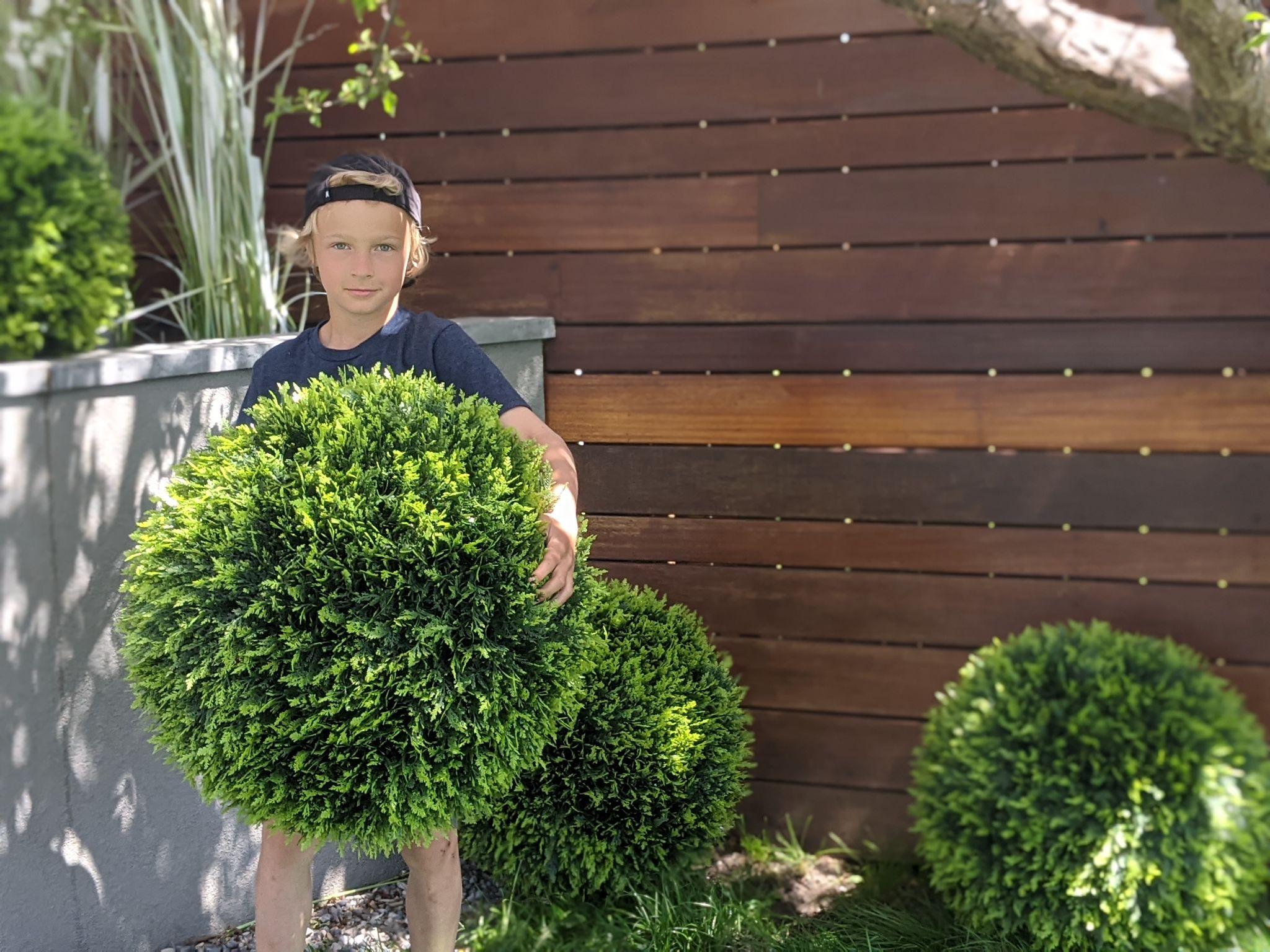 Size Matters, But We're Not Judging
Size isn't everything, but it sure does count when you're shopping for topiary balls. These garden marvels come in all shapes and sizes – from petite and adorable to big and bold. Finding the right size is like choosing the right-sized pizza – it's got to match your appetite.
If your outdoor space is a more cozy nook than the sprawling estate, consider going for the smaller topiary balls. They'll add a dash of charm without devouring your real estate. But if your garden is more like a botanical theme park, don't be shy – go big. They'll make a statement that screams, "I'm the captain of this garden ship!" That's right.
The Topiary Ball Material Showdown
Now, let's jump into the material madness. Not all topiary balls are cut from the same shrubby cloth, so to speak. Some are made of inexpensive basic plastic, others of polyethylene & UV protected plastic. Plastic topiary balls are like the penny-saver superheroes of the artificial plant world. They're like the garden equivalent of a tank. But there's a catch – they might not look as real as their polyethylene posse.
On the flip side, polyethylene topiary balls are like the James Bonds of the faux plant realm – sleek, sophisticated, and incredibly realistic. However, be prepared to dig a little deeper into your pockets for a touch of botanical sophistication.Pick foliage that makes sense. If you live in a cold weather climate, it's best not to pick lush green tropical looking topiary balls. Your best bet for a cold weather climate is cedar leaves or cypress topiary balls.
Maintenance? It's Easier Than Tying Your Shoelaces
This is where artificial topiary balls truly shine – maintenance, or should I say, the lack of it. These green buddies won't hassle you for a sip of water, a snack of fertilizer, or a counseling session to deal with garden anxiety. No, sir, they're the strong, silent types of the garden.
So, toss those garden alarms and put away the watering cans. With artificial topiary balls, you can kick back, relax, and enjoy your outdoor space without the nagging feeling that your plants need therapy.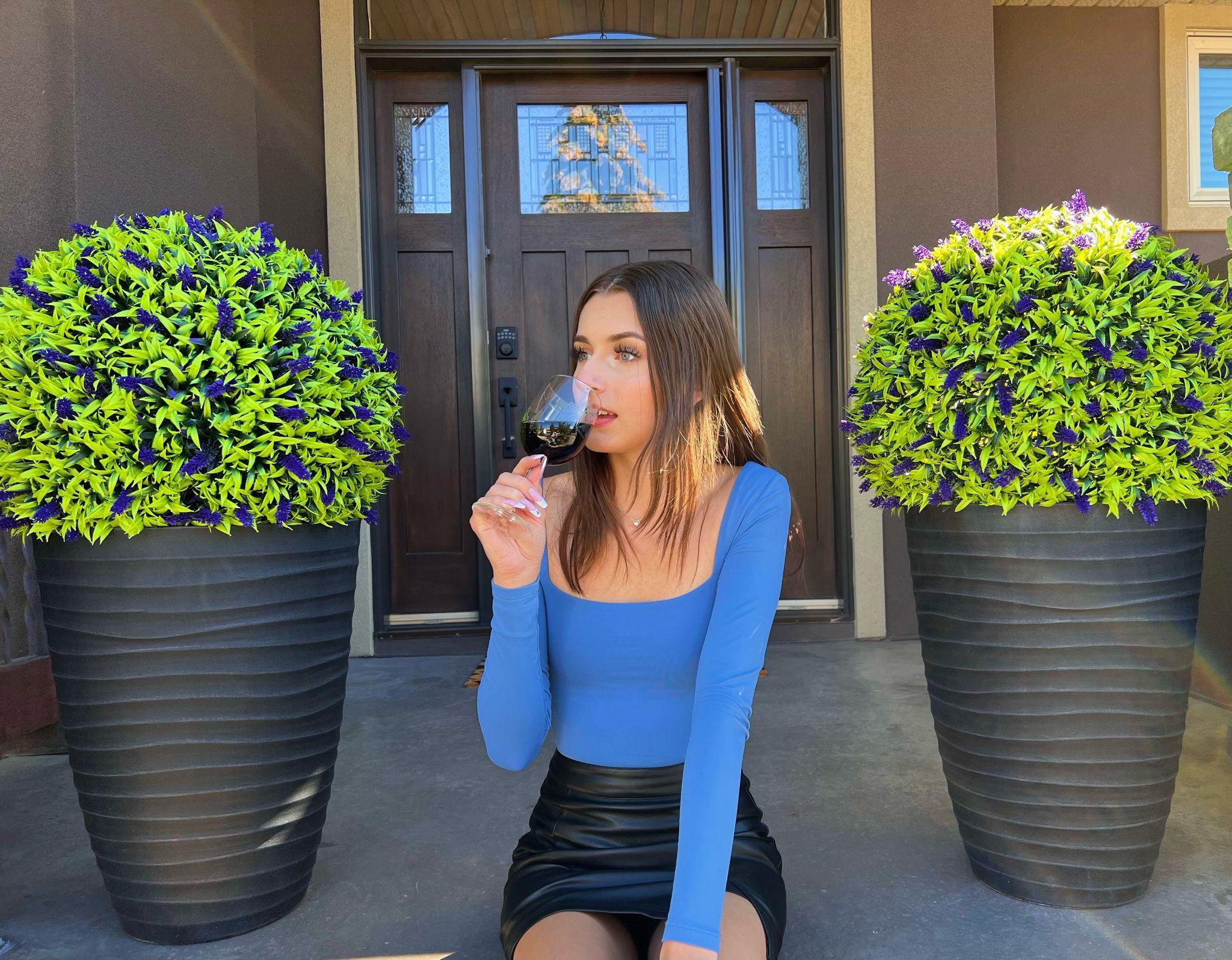 Seasonal Shenanigans: Dress Up Your Topiary Balls
Your outdoor oasis doesn't have to look the same year-round. Just as you switch from flip-flops to boots when the snow falls, your topiary balls can embrace the seasons too. In summer, why not add some mini sunglasses and a teeny bowtie? When winter comes knocking, wrap them in festive hats and scarves. Feeling a bit cheeky for St. Paddy's Day? Top hats with shamrocks, it is! It's an awesome way to keep your garden fresh and your topiary stylish all year round.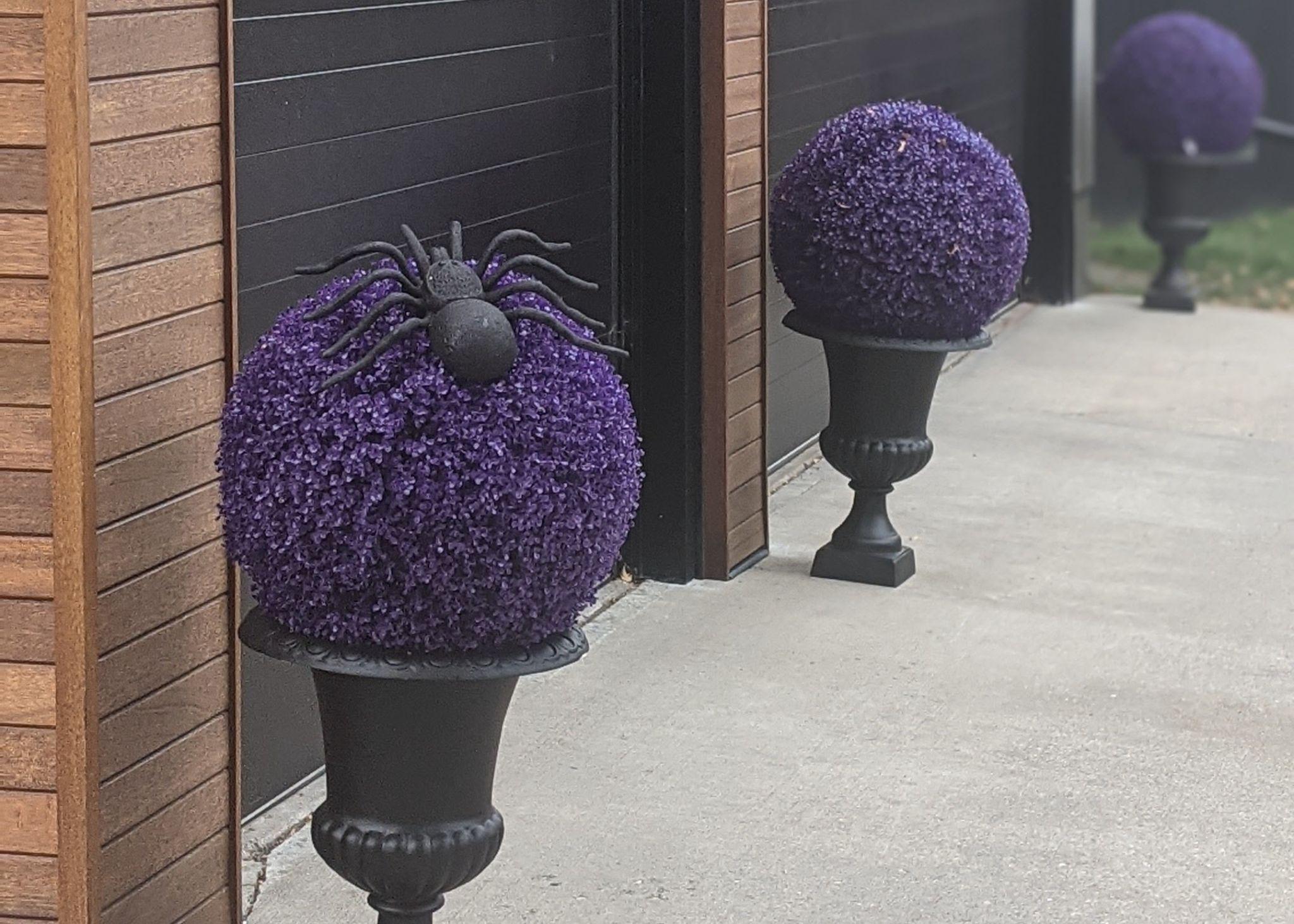 Creative Placement: Where to Put Your Topiary Balls
Don't keep them grounded – get creative! Hang them from tree branches like the fanciest chandeliers Mother Nature ever saw. Put them on elegant pedestals or let them steal the limelight as unique centerpieces for your outdoor dining table.
With a splash of imagination, your garden becomes an art gallery, and your topiary balls become VIPs. Let them sway in the breeze, dangle like botanical chandeliers, or stand tall on their pedestals, turning your outdoor space into a wonderland of artistic expression.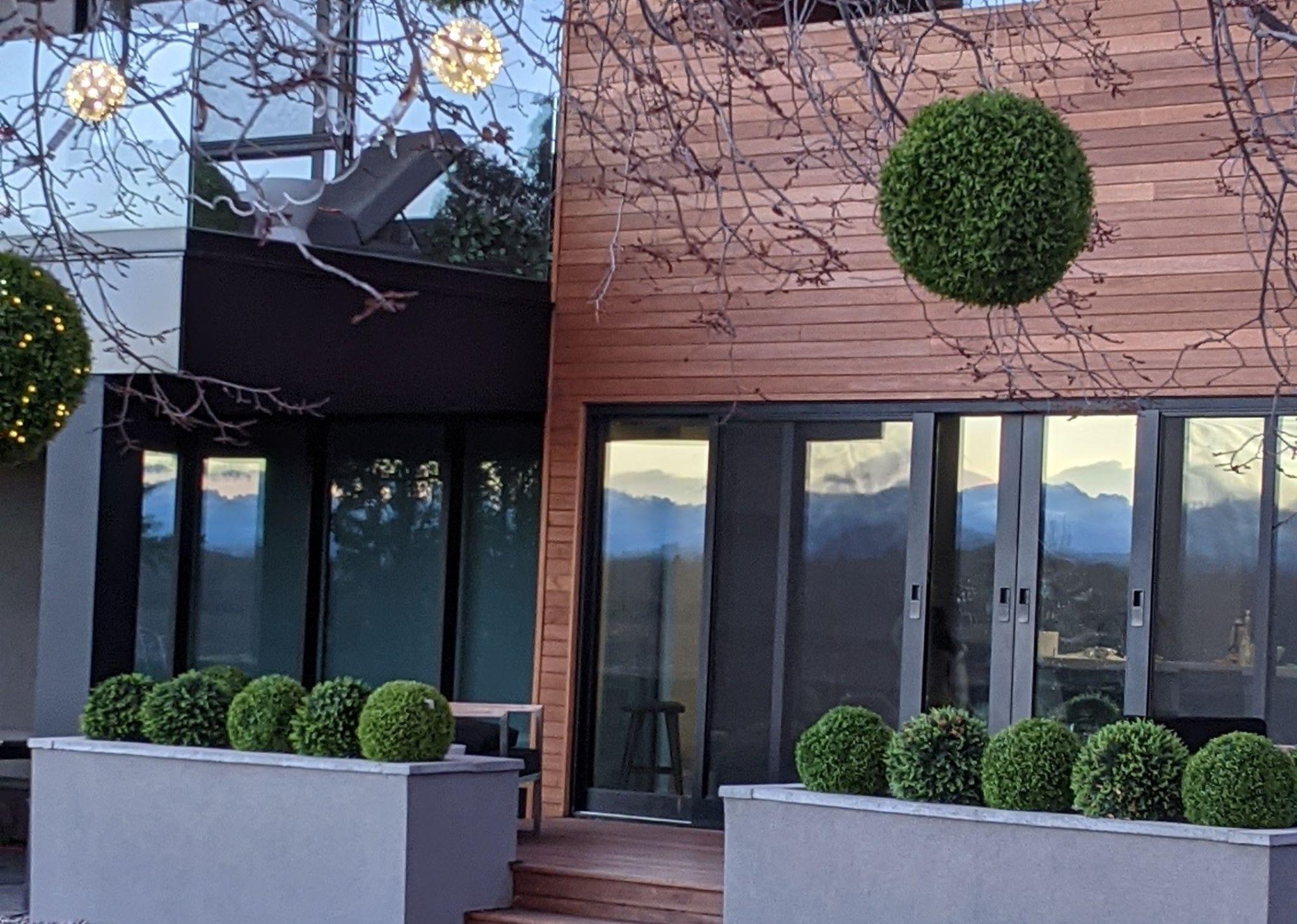 DIY Topiary Ball Artistry: Unleash Your Inner Picasso
For all you crafty souls out there, here's a fantastic idea – customize your artificial topiary balls! Grab some spray paint, faux flowers, or even fairy lights, and let your inner artist loose. Paint them to match your outdoor furniture, or add flowers for bursts of color and fragrance.
Topiary Trivia: Garden Geek Alert
Did you know that topiary art goes way back to ancient Rome? Those Romans were the OG topiary trendsetters, sculpting shrubs into all sorts of imaginative shapes, from animals to mythical creatures. It was like the first-ever garden cosplay! Now, you can keep this ancient tradition alive with your creative topiary balls.
The Conversation Starter
Here's a little secret: topiary balls are excellent conversation starters. Imagine hosting a BBQ in your fabulously decorated outdoor space. As your friends gather around, they can't help but rave about your quirky, charming garden additions. Suddenly, you're not just the grill master; you've become the garden guru, sharing topiary wisdom and making your outdoor parties even more entertaining.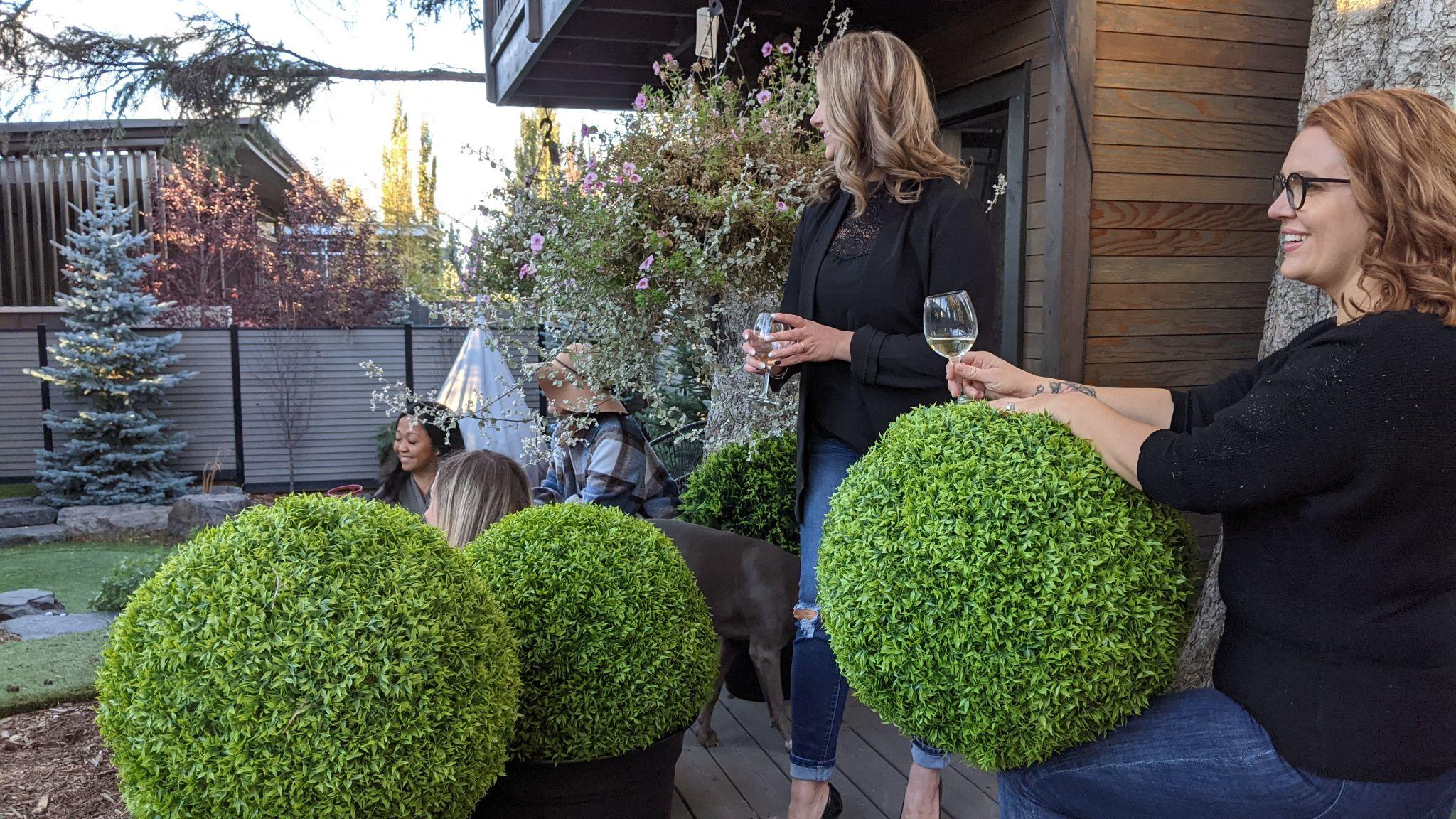 Conclusion – Your Outdoor Oasis Awaits, You Garden Genius!
In the grand symphony of outdoor living, choosing the perfect artificial topiary balls is like selecting the ideal cast for your garden's blockbuster. Choosing the right material for your lifestyle, matching the size to your garden's groove, and letting your unique style shine through are all important considerations.
Go ahead, take a playful walk in your garden. Don't forget that trusty tape measure, and let your creative juices flow. Spruce up your outdoor spot with some artificial topiary balls that are as unique as you are. Your garden isn't just a garden; it's your canvas, a conversation starter, and a spot where tranquility meets charm, all Thanks to these lively green pals.
Now, go forth, you garden genius, and make your outdoor oasis the talk of the town!