Why Black Interior Doors Are Becoming the Newest Home Decor Trend
When choosing the color for interior doors, classic black and white have always been a safe choice. They offer a timeless, elegant look that matches any home decor style. However, in recent times, there has been a shift towards more moody and dramatic interior designs. As a result, black interior doors have become the newest home decor trend.
Benefits of Black Interior Doors
Black Interior Doors Add Depth
Black interior doors are a timeless neutral color but can also add visual interest to a space. By painting your doors black, you may notice how other furniture, decor, or art in the room will stand out or pop more (even if it is subtle).
Black interior doors can create a dramatic and impactful look in a room, giving the impression of higher ceilings. They draw the eye upwards due to their contrast and can be a focal point in space.
Painting your interior doors black is a budget-friendly and straightforward method to elevate the appearance of any builder-grade door, making it look more high-end and expensive.
Makes Your Hardware Stand Out
Once the interior doors were painted black, the homeowners noticed that the polished brass lever handles were much more noticeable. They also became aware of how dated and banged up their current hardware was and plan to replace it soon.
When you paint your interior doors black, the gold or brass hardware becomes more noticeable. It looks elevated and classy against the dark backdrop. The same effect can be achieved with other types of hardware, such as polished nickel knobs and levers.
In addition to brass hardware, there are many examples of black interior doors with polished nickel knobs and levers where the hardware is also emphasized.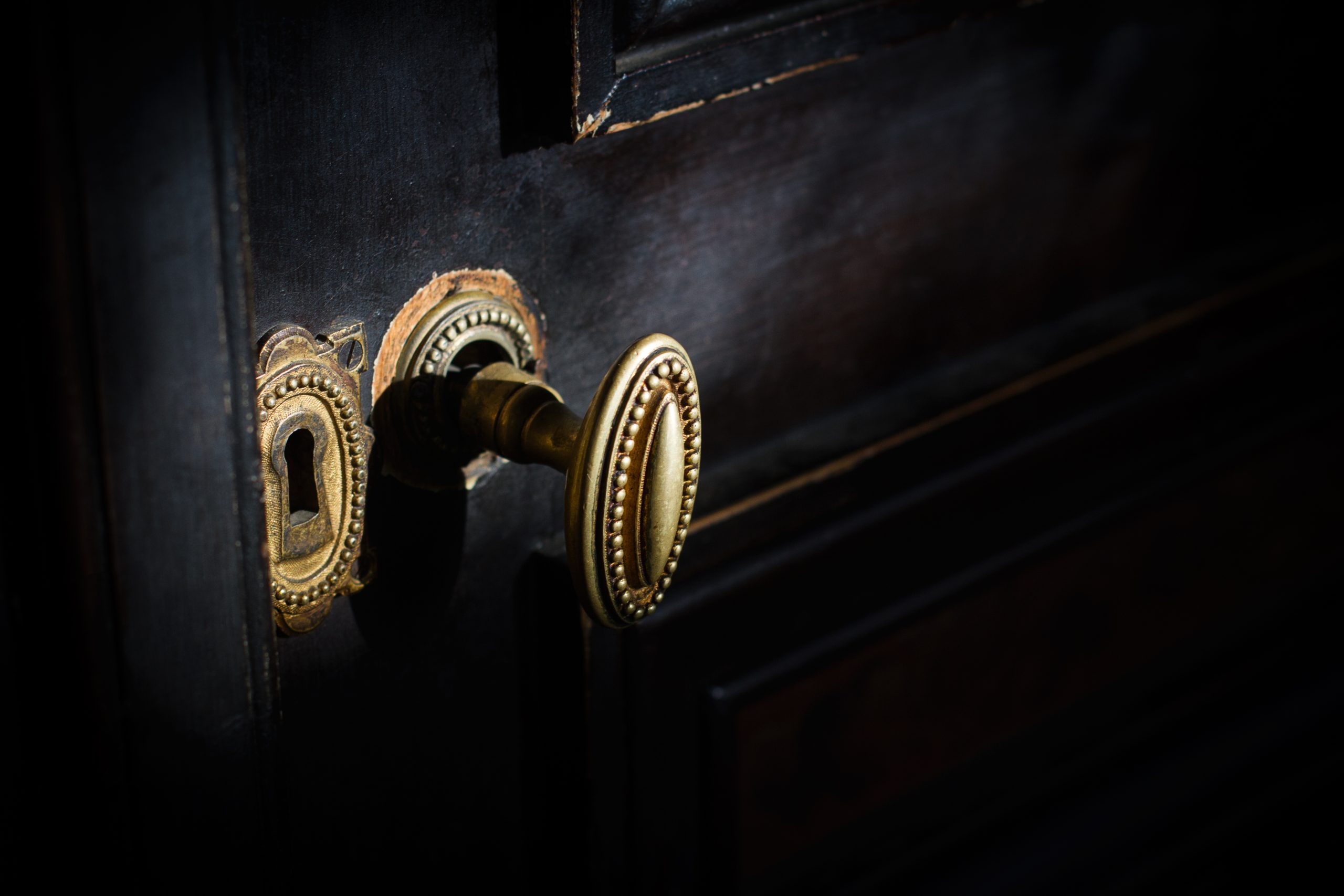 Easy to Keep Clean
Given the difficulty of keeping walls and doors clean with two boys, the homeowners were surprised to find maintaining the black interior doors easy. Because satin or semi-gloss paint finishes are easy to clean and conceal imperfections, they conceal dirt, knicks, and handprints well.
Black interior doors can conceal dirt, knicks, and handprints well. Due to the lack of sheen, a satin or semi-gloss paint finish makes it easy to clean and even hides imperfections better than high-gloss paint.
Make Small Rooms Appear Larger
Regarding interior design, color is one of the most important elements. It can set the mood for a room, create the illusion of space, and even affect our emotions. Dark colors, in particular, tend to recede, which can make a space appear larger than it is. Shadows are perceived as depth by our eyes. So, if you have a small room that you would like to make bigger, using dark colors can be a useful trick.
Create a More Formal Aesthetic
If you want a more elegant and sophisticated look in your home, black interior doors can be an excellent option. The color black is often associated with sophistication and refinement, so painting your doors black can help elevate the overall aesthetic of your home.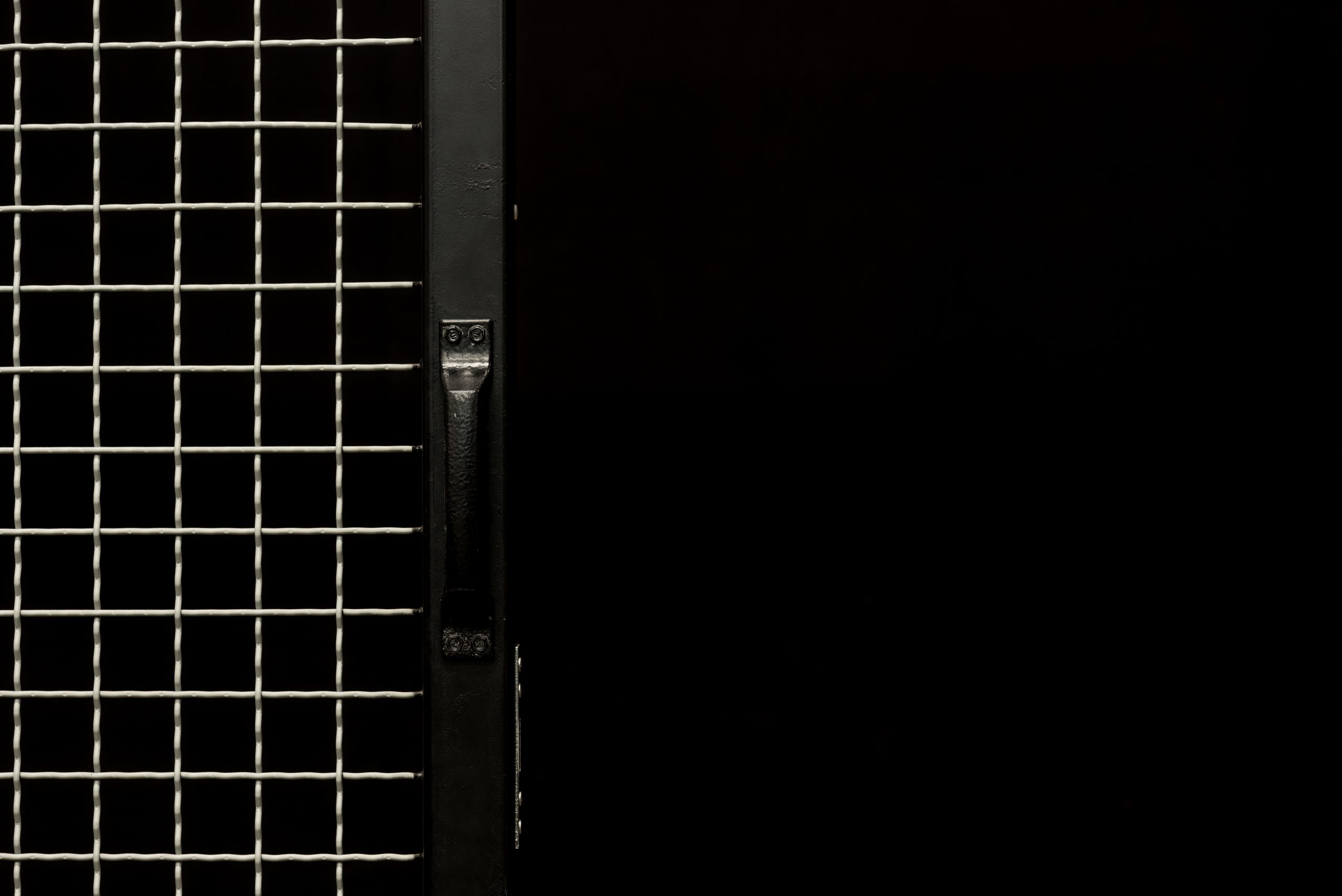 Help You Save Money on Energy Bills
Black interior doors don't just look great – they can also help you save money on your energy bills. When it comes to heat, dark colors absorb more than lighter colors. As a result, black doors can help keep your home cooler in the summer and warmer in the winter. You can then lower your monthly energy bills as a result. But that's not all – black doors can also add a touch of elegance and sophistication to your home's interior design. Plus, they pair well with various colors, making them a versatile choice for any room. So not only will you be saving money with black interior doors, but you'll also be enhancing your home's overall look and feel.
Conclusion
In conclusion, black interior doors are becoming popular for several reasons. They add depth to a room, make hardware stand out, are easy to keep clean, make small rooms appear larger, create a more formal aesthetic, and can even help save money on energy bills. By painting interior doors black, homeowners can give their space a moody and dramatic look without going over budget. Black doors are versatile and pair well with different colors and decor styles, making them a safe and stylish choice for any home. If you're considering updating your furniture as well, you might want to check out some "Homestretch Furniture Reviews" for inspiration.