Luxurious homes with modular furniture and aesthetic designs are the call of the century. Interior designers and contractors are continually searching for quality options on a smaller budget.
The need to equip homes with the best furniture and decorations suited to the homeowner's needs is a fundamentally essential part of the job profile. There has been a sudden increase in online furniture stores and other e-commerce sites providing such facilities, like Pepperfry, Ikea, Evok, Pottery Barn, Home Depot, etc.
These have helped a great deal in providing customer satisfaction and added the elimination of depending solely on contractors to provide the house's desired aesthetics. One such furniture company is Cliqstudios, which has proved to be a much-needed addition to home and furniture designing that worked in the past.
Cliqstudios provides versatile home décor options to guarantee the best quality products delivered to your doorstep directly from the factory, backed up with a warranty. Cliqstudios reviews have repeatedly vouched for the exemplary customer services along with the high-quality products that Cliqstudios claims to deliver.
Cliqstudios, based in Indiana, was founded in 2010 and has helped in renovating over 30,000 kitchens by providing the best cabinets and other furniture designs. They have recently partnered with Lily Ann Cabinets and are said to re-launch the stores with tremendous savings for the customers, better service, and new designs and ideas.
Cliqstudios provides an easy way for homeowners and contractors to shop for kitchen and bathroom furniture from various options, including customizable designs, colors, budget requirements, and styles. Their services include storage spaces and ideas, kitchen range hoods, and kitchen and bathroom cabinet hardware.
Exemplary Cliqstudios Services
Cliqstudios is a growing company in an ever-lasting industry. The market trend for home décor and furnishings is moving towards the appearance of luxury at minimal expenditure. Customers want to shop for the most aesthetic items at the lowest price, and this is made possible through online stores with exceptionally detailed samples and customizations.
The most intriguing quality of Cliqstudios is that they eliminate the need for a middleman and provide a direct link between factory and consumer. They believe in delivering the product to your doorstep directly from the factory in the shortest time frame possible.
This helps homeowners save time, expenses, and eliminate stress, and reduces contractors' operational needs. The Cliqstudios website is user-friendly, easy to access, a visually pleasing website with clear directions and detailed instructions for first-time home renovators and remodelers.
Cliqstudios reviews from the customers are proof of the excellent services and satisfying customer expectations. The customers regularly update Cliqstudios reviews with their satisfied stories vouching for the products' durability and the ease of accessing the website, and their queries are readily solved.
Cliqstudios is equipped with a very easy to follow the procedure for returns, refunds, and replacements. They believe in 100% customer satisfaction. Customers can easily submit a quote under their price match guarantee and get their desired product at their desired rates.
They provide a 30-day return policy with applicable refunds for products that have not been installed, modified, or customized. Cliqstudios also provides a no-charge replacement policy for products that get damaged during the shipping, are applicable for Cliqstudios' warranty, or do not meet Cliqstudios' standard quality guarantee.
Cliqstudios Cabinets Options
Cliqstudios is a well-reputed company in the home renovation and remodeling industry, especially well-known for the kitchen and bathroom cabinets of high-quality guarantee. Customers have versatile options to choose from, which provides customizations catering to specific needs.
Shoppers can select favorites from various standard colors, styles, and designs catering to their budget, home requirements, and specifications. In cases where the customer is looking for something unique and creative and has a particular design in mind that cannot be easily found on the website, Cliqstudios provides custom price quotes and free design options. Cliqstudios does not compromise on the quality when it comes to finished products that its customers require.
Cabinet Specifications
The Cliqstudios cabinets come equipped with a solid hardwood face frame, which is ¾ inch thick and 1½ inches wide. The inset-panel doors are framed with hardwood and are at least ¾ inch in thickness, and the center panel is at least 5/8 inch thick.
The stiles and rails width ranges from 1½ inches to 3 inches, varying with the opted style. The cabinets come equipped with concealed steel soft-close hinges plated with nickel and at least ½ inch thick drawers with smooth Blum drawer-glides and shelves built with dovetail joints for extra sturdiness and durability.
Cliqstudios cabinets come in a variety of styles. The customers can choose from traditional, contemporary, and modern styles coordinating with the home décor themes and design ideas. Nine door styles range from Dayton to Medonta Door Styles, which come in various color options with a choice between shades of white, gray, tea leaf, carbon, navy, etc.
Cliqstudios also offers open-frame, aluminum frame, and mullion door cabinets for glass front door finish or any other material that can be purchased locally.
The aluminum frame doors are sturdy yet sophisticated, perfect for a transitional, modern, or traditional design kitchen.
The open frame cabinet doors are crafted to allow a glass front appearance for the cabinets to highlight and liven up the kitchen appearance to match the home aesthetics. It also highlights the ceramics and chinaware utensils stored inside the kitchen cabinets, providing a luxurious appearance. These doors can support glass perfectly and are even suitable for any other insert material that matches the décor. Cliqstudios supplies open frame doors made to fit the glass or the insert perfectly.
The mullion doors are essentially open frame doors with dividers on the frame that provide an aesthetically pleasing look to the entire cabinet with a more traditional flourish. These also provide more sturdiness, support, durability, and the luxurious finish of the open frame doors.
Cliqstudios Wall Cabinets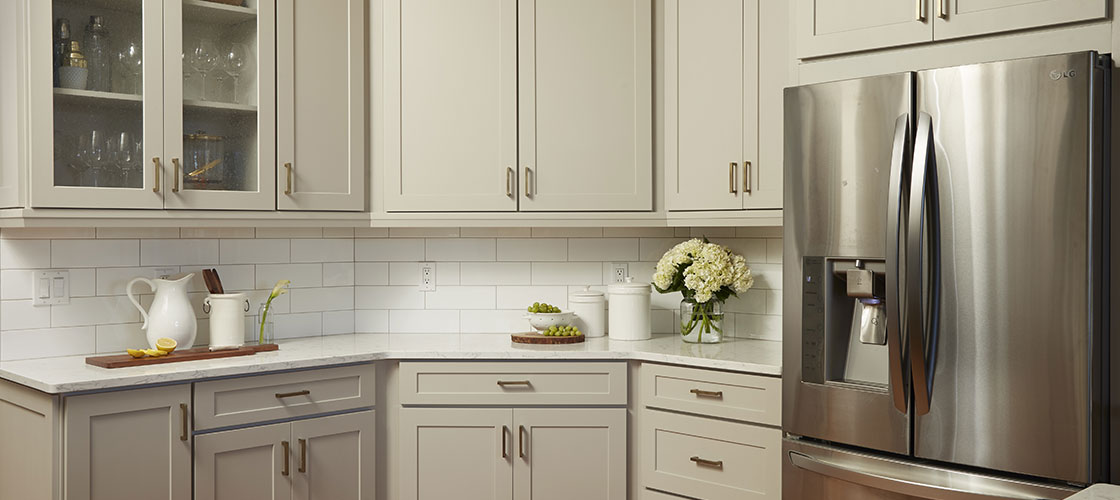 Cliqstudios has variable cabinets' options with choices to be made from an array of sizes, the number of doors required, cabinet heights, depths, door styles, and additional features. The wall cabinets are specially designed to be attached to the walls and have sturdy attachment systems. The primary wall cabinet categories are:
Wall Cabinet 12 inches deep
Wall Refrigerator cabinets 24 inches
Wall corner cabinets
Wall blind cabinets
Wall specialty cabinets
Wall glass door cabinets
Cliqstudios Furniture Cabinets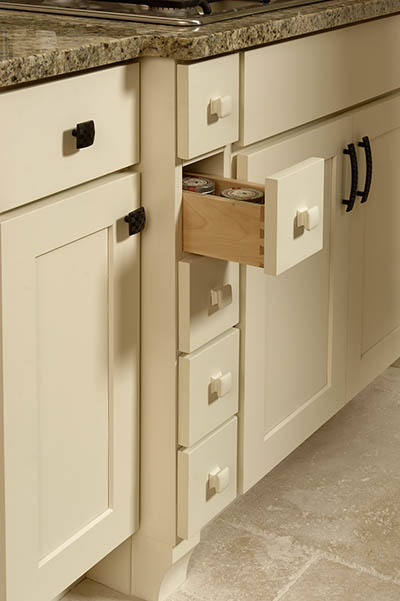 Cliqstudios provides furniture for homes and offices. Their cabinets are limited to the kitchen and bathroom, but they provide various furniture for studies, libraries, living rooms, and offices. Some furniture cabinets to choose from are listed below:
Spice drawer's cabinet
Kitchen drawer cabinet
Desk drawer cabinet
Bookshelf cabinet
Cube cabinet
Desk file drawer cabinet
Cliqstudios Base Cabinets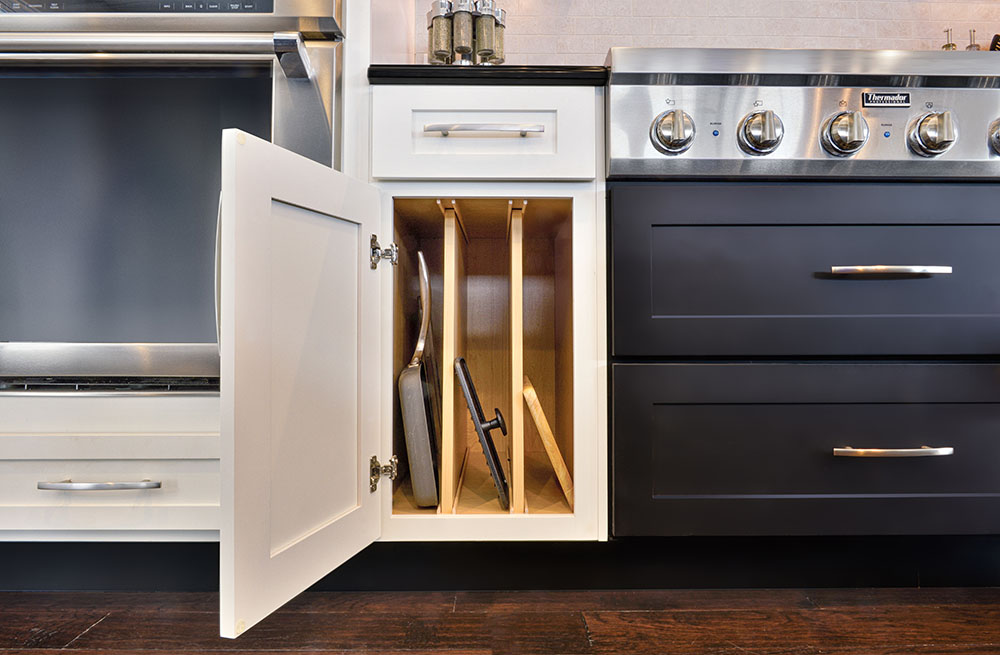 Apart from wall cabinets, Cliqstudios provides cabinets that can be attached to floors and bases for homeowners' versatile needs. Some of the styles and types of base cabinets that Cliqstudios specializes in are given below:
Base standard cabinets
Base standard ROT (Roll out tray) cabinets
Base full height cabinets
Base full height ROT cabinets
Base drawer base cabinets
Base sink base cabinets
Base specialty base cabinets
Base corner cabinets
Cliqstudios Tall Cabinets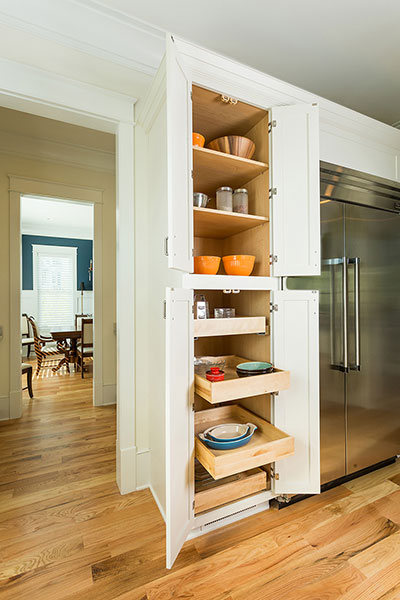 Cliqstudios specializes in full height large cabinets. Their cabinets range from 12 inches high to 96 inches high cabinets depending upon the requirements. The tall cabinets' heights range from 84 inches high to 96 inches high cabinets. A variety of options are available to choose from, mentioned below:
Tall cabinets 12 inches deep cabinets
Tall cabinets 24 inches deep cabinets
Tall cabinets ROT (Roll out tray) cabinets
Oven cabinets
Cliqstudios Vanity Cabinets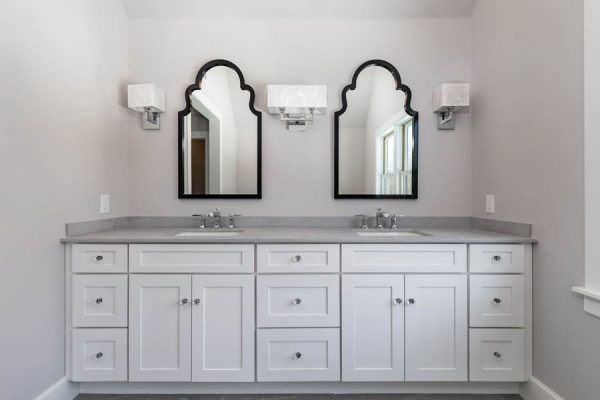 Cliqstudios provides high-quality vanity cabinets for home requirements with desk drawers, base drawers, linen cabinets, etc. The various available options are listed below:
Vanity standard cabinets base drawers and sink base drawer's cabinets
Vanity full height sink base cabinets
Vanity specialty linen drawers' cabinets
Cliqstudios Accessories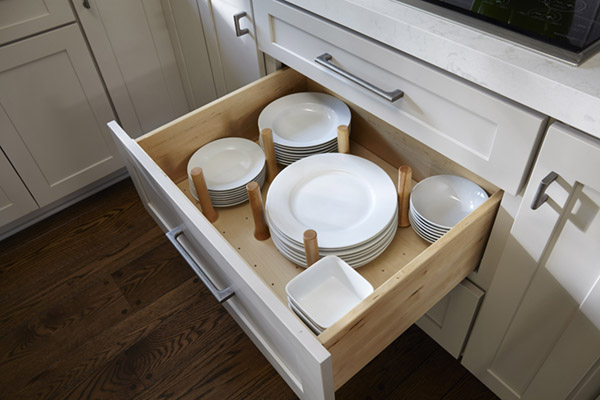 Apart from furniture cabinets, Cliqstudios supplies accessories required for support, attachment, and variable parts for home renovation and décor. The various assisting accessories options to choose from the website are listed below:
Accessory moldings – Toekick finished panel; traditional, angle, soffit, cove, and ceiling crown; ogee finish; shaker and traditional light rail; window casing, quarter round, scribe, batten countertop, and outside corner finish.
Accessory fillers – standard, overlay, angle, fluted, and angle fluted.
Accessory panels – wall, base, and pantry, refrigerator panels, beaded finish panels, etc.
Accessory decorative doors – wall, base, and tall cabinets' decorative doors.
Accessory accent pieces – supports, valance, and decorative blocks with variable finish and styles.
Accessory parts – touch up kit; cutlery and utensils drawer inserts tray kits; 12 inches and 24 inches deep shelves; corner wall, base angle and wall angle shelves; standard and narrow roll-out trays; drawer box glides; a variety of hinges; soft close door; shelf rests; cutting boards; sink liners and drawer racks.
Cliqstudios Cabinet Door Designs
Cliqstudios prides itself on the finishes of the doors and the cabinet quality. There are nine styles to choose from, and all of them come in a variety of colors way beyond the standard white and cream colors. Cliqstudios reviews always appreciate the variety of options available to customers and the range of products that they supply. There are four categories of Cliqstudios doors:
Shaker doors – These are traditional styling shaker doors that provide clean and crisp door fronts. These come in 2 door styles – Dayton shaker cabinet door style and Rockford shaker cabinet door style. The featured projects in Dayton and Rockford cabinet door styling provide an easy understanding of the layout and finish that these styles supply at the kitchen renovation.
Decorative doors – These are customizable, stylish doors that suit traditionally designed homes beautifully. Cliqstudios decorative doors come in 4 styles – Mendota, Lyndale, Cambridge, and Bayport. These are 5-piece drawer front and slab front doors that provide a clean and crisp interior to the kitchen. They come in a variety of colors to choose from according to the homeowner's preferences.
Slab doors – The sleek Style-31 slab door flourishes modern styling homes with rich paint tones. This is a drawer front cabinet door that comes in various colors, from white to carbon.
The Austin inset cabinet door style features a shaker style door with slab drawer fronts and recessed-panel doors with a simple yet traditional appeal. This cabinet door style has been featured in projects with chic kitchen style and winner design transformations in both modern and rustic appearance aesthetics providing an elegant and bright effect.
Customer-uploaded Cliqstudios Reviews
Cliqstudios reviews are plenty – both good and bad. Whenever a business operates on a large scale, there are always mixed reviews. However, the weight of good must always succeed in the weight of the bad. This has always been the case with Cliqstudios reviews.
Cliqstudios reviews show a happy clientele, and the numerous positive characteristics represent the happiness this business is spreading all along. However, in more recent Cliqstudios reviews, customers have complained about delivery time and cost the most.
These are pandemic times, and although Cliqstudios replies to each query timely, people must understand that sometimes it becomes challenging to ship orders across containment zones. Nevertheless, Cliqstudios aims to resolve queries and negative experiences as quickly as possible.
There are numerous comments and pictures of beautiful kitchen renovations and ease of replacement and return through user-friendly policy and website, along with some negative reviews about the delivery time and reorder duration. There have been some complaints about shipping costs, but Cliqstudios customer service representatives have readily answered those.
Cliqstudios continues to provide high-quality products and services to gain happy and recurrent customers.
We have another surprise for you – you can write a home decor blog by becoming a part of 'write for us' program.