House

Sitters

London
House sitters wanted for Home minding and pet sitting in London,
Greater London, and All United Kingdom, UK.
FREE sitter wanted ads
Free ads For both Home Owners and Sitters
Home owners can find sitters for free or place a free sitters wanted ad
Sitters may also register as available for all UK areas for free
(type "Special" in payment section)
House sitters may register as available for short or long term house sitting / home minding jobs in London or anywhere throughout UK.
One registration for as many areas as you like, covering Central London, Greater London, Glasgow, Belfast, Edinburgh, Cardiff, Devon, Sussex, Hampshire, Yorkshire, Cambridge, Kent, Surrey, etc.
Registering as available for house and pet sitting lets you say why the owners should select you to look after their home.
Many owners do prefer to use registered sitters and pre-screen who they think will best meet their needs before making contact, as not every sitter will meet the needs of every home owner.
Home owners may list free sitters wanted ads here sitters wanted UK if necessary.
Having sitters look after your home & pets, mow the lawn, collect your mail and walk your dog allows peace of mind while you're away. In return, home minders gain free accommodation.
Benefits everyone !
---
House sitters UK
Sitters Available - for London and All United Kingdom
Sitters Wanted London and UK, throughout all England Wales Scotland Ireland
From home owners needing House and pet sitters to mind their homes in all areas of

London, England, Scotland, Wales, Northern Ireland and All United Kingdom

.
Sitters wanted ads from owners needing home minders - search for 'wanted'.
This is owners advertising they need a housesitter.
Most owners do prefer registered sitters and will usually find someone suitable from the list of available UK / London sitters at the time they start looking - so when you register as available for house sitting, do write a little about why they should select you ahead of others, including any relevant experience or skills you may have that the owner will find desirable eg experience with caring for homes, gardens, pets, etc..
And do include city / area / location names apart from just 'London' so your details get viewed by more owners rather than being buried amongst all the others that just say 'London'.
Owners - To place a FREE sitters wanted ad
Sitters wanted London or anywhere throughout UK
Sitters - To register as available for sitting jobs anywhere
Register for house sitting London or anywhere England, Scotland, Wales, Ireland, all UK.
One small fee for ALL areas for up to 12 months.
No fee to change or update your house minding details.
We do operate on a non-refund basis once your details have been listed.
Why Register?
Registering as available lets owners know who is actually available for house minding jobs and gives the sitters the opportunity to write a little about themselves and why the owners should select them.
Some owners are happy to place wanted ads however many do prefer to pre-screen who they think will best meet their needs and will find someone suitable from the list of available sitters at the time they start looking.

Had a great time!
Repeat London house sitting for 6 weeks allowed us the time to see the sights at our leisure . . . took bus trips in different directions most days or stayed local as the mood took us . . . and having a housesitter looking after our home in Australia meant a worry free holiday . . .
G and A, Australia to London.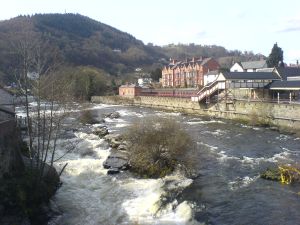 Hi, We have really enjoyed being on house sit world and tell all our friends about it.
We have been offered some lovely house sits but most were when we were in Cyprus. ... Thank you for the wonderful service and for keeping in touch.
George & Irene, England to Australia, Canada, England, Spain, Portugal, Cyprus

Our last housesit was for four months last summer in Marxequiera, Spain, caring for a lovely villa, fruit gardens, pool and 'Biggles' a wonderful tabby cat with attitude!
Sandi & Ron, UK to Spain.

More Home minding Testimonials from both owners and sitters
Housesitters - 10 Years experience - to UK, Europe, USA, Canada
London Housesitters - Australia to London (twice)
Housesitting UK to Australia - from home owner
Housesitter USA - London to Montana USA
House minding Scotland by sitters

from South africa.




House sitting London
Travellers can house sit someone else's home as an affordable means of accommodation, giving them potentially longer to explore and enjoy an area at a more leisurely pace.
And, while they're away, having house sitters mind their own home gives the peace of mind that is so necessary for a happy holiday - the pets are being looked after in their own home, the mail collected, and lawn maintained.
Housesitting UK
From Cardiff to Edinburgh, London to Belfast, York to Glasgow, Sussex to Surrey - Home minders wanted for house and pet sitting in all areas of London, England, Scotland, Wales, Ireland.
National and International travel options are huge with so many places to visit, things to see and experience, and with modern-day travellers having a little more time to enjoy each area, house and pet sitting has become a two-fold benefit.

Thanks to the universal reach of the internet, Housesitting Worldwide is able to cover all international areas without having to open a physical office in every city. We've had successful house and pet sitters in all areas of United Kingdom - London, Wales, England, Scotland, Northern Ireland.
Register now for sitting so owners know that you are available - sitters wanted London and all areas of UK
This page for Home minding London, England, Scotland, Wales, Ireland, all United Kingdom.
You may also check for house and pet sitting in
France
Italy
Spain
Europe
USA
Canada
Australia
International
House sitters London on Facebook HousePetSitting

Housesitting has become very popular in recent times as a concept that is mutually beneficial to both the home owner and the house sitter - The home owner gets their home, pets and gardens cared for while they're away and the house sitter gains rent free accommodation in return for minor household duties they would be doing wherever they lived.
Housesitters are ordinary people just like you - from all walks of life and available for all sorts of reasons. Some are saving for a home, renovating their property, moving to a new area, re-establishing their lives, travelling with their own pets or wishing to save on motels or simply needing a break from the mobile home while touring. They range from young singles or couples to families to retirees, from professionals to home makers and all offer something different - as the home owners also have different and varying needs. No one "type" makes the "perfect sitter" for every situation.
The house sitter is expected to look after the home owners home as if it were their own - providing "lived-in" security, mowing lawns, maintaining gardens, collecting and forwarding mail, caring for pets and generally keeping the home neat and tidy.
House sitters would generally be responsible for their own food, telephone and utility use. Whilst most agreements would be in exchange for free rent, some sitters may offer more of a formal caretaker role or perform other agreed extra duties in exchange for an agreed fee. This is totally up to the home owner and the sitter and should be agreed to in writing before commencing duties. (Remember, a house sitter is not expecting to work on your property full time but is looking for a genuine "home" to live in, with it's normal attendant responsibilities - Housesitting should be a mutually beneficial arrangement)
Security - Whilst a house sitter can provide lived-in security for your property while you're away, it is the responsibility of the home owner to ensure adequate home and contents insurance coverage is maintained.
It is also the home owners responsibility to check the bona fides of the sitter. Apart from checking referees, an interview should be conducted and prospective sitters introduced to your pets to check compatibility. This would also be a good time to introduce your neighbours - this helps the sitter learn the environment and feel more comfortable in strange surroundings and, by bringing your friendly neighbours into the background, acts as a semi backstop for both parties. Requesting a police clearance and considering the lodgement of a bond is also a good idea.
See also "Agreements" below.
Finding prospective sitters - Home owners can peruse our database of available sitters for FREE and make selections at the time they start looking. Simply click on "find a sitter". Type your location into the search box to see a list of available sitters. Click on their link to read more about the sitters.
Should you not be able to find anyone suitable for house sitting, we will run your "sitter wanted" ad for free.
Registering as available to house sit
Registering as available for housesitting. The wording of your ad needs careful consideration as you will need to convince the home owner that you will be suitable to mind their home while they are away - say the obvious like, if you have experience, say so, if you can provide references, have a history with animals or other desirable skills, say so. Be honest, say a little about yourself, why you wish to be a house sitter and why the home owner should choose you ahead of others available.
To register, follow the links to "register as a sitter", complete the registration form and you will be included in our on-line database for up to 12 months. Home owners looking for a sitter will then know you are available and be able to contact you to arrange an interview.
How much does it cost?
To find a house sitter is free.
To register as available for sitting - some areas are free, some require a small fee, eg USA, Canada, Europe, UK, Australia all require one small fee for a 12 month listing - one fee only - for as many areas and country's as you like.
Fees are; US$40- or CAN$50- or EURO30- or GBP20- or AUD50-.
Should you need to change your details, please use our "change details" form on our site - there is no charge for this.
How long before you get a sit?
How long before you get a sit - we have had successes within 24 hours however the average is some sort of response within 2-3 weeks - the earlier you register as available, the greater your chances.
Please keep us informed of your up to date availability as it's free to update your details with new areas and dates once you have something.
How long do sits last - we have had sitters gain positions lasting from 1 week to 3 years with the average being 2-3 months - most sits fall in the range 1-6 months.
Sitting Articles & Experiences
Many home owners and home minders have forwarded their sitting experiences, well worth reading should you be considering house minding as a lifestyle choice or simply for a unique holiday experience.
A month sitting in Tuscany
~~~~~~~~~~~~~~~~~~~~~~~~
For those who missed our few moments of fame on TV
~~~~~~~~~~~~~~~~~~~~~~~~
Useful links for house and pets sitters International
We recommend World Nomads for
Travel Insurance

The Guardian - A surprising number of householders worldwide will let you live in their home for nothing while they are away. House-sitting is completely one-way - you don't have to offer yours in exchange - and it is becoming a global phenomenon. Housesitworld.com is the place to go, either to advertise for a sitter or to find somewhere to live rent-free around the globe...
Home minding Article The Guardian, England.
~~~~~~~~~~~~~~~
Housesitting Article The Irish Times
~~~~~~~~~~~~~~~
Housesitter Article Extract from THE SUNDAY MAIL
~~~~~~~~~~~~~~~
For those who missed our few moments of fame on TV