Your kitchen is the room in your house that you use more than any other. It's where you start and end your day. It's where you prepare food, eat meals, entertain guests and watch tv. The last thing that people want to do when they come over is gaze at a dull kitchen. But don't worry! There are many ways to make your kitchen look elegant without spending a fortune or doing any major renovations.
Check on the list below.
Change The Lighting
One of the first things that you should do is to change your lighting. If you have an overhead light, switch it out for a more modern fixture and use high-quality bulbs. Just like in every other room of your house, natural sunlight is best. As seen on this LED lighting company, there are different types of modern lights you can fix on your kitchen to make it much brighter. You only need to install a few of them and enjoy bright, beautiful lighting.
Changing the lighting also makes your kitchen look bigger and much safer. Therefore, if you want to change your dull kitchen without spending a lot of money, look no further than the lighting.
Replace Your Old Cabinet Doors With New Ones In A Contrasting Color
If you want to make your kitchen looks elegant and have a few extra dollars, consider replacing the cabinet doors. If they are made of wood or composite material, try painting them in another color that contrasts with the wall behind them (most likely white).
The contrast will definitely create an instant appeal, so you can use this hack to make your kitchen look more elegant. You can also choose from different types of cabinet doors such as shaker, bi-fold, or sliding ones to fit your style and personality. If you are not sure which one will be best for you, consider installing a variety of them to have options when it comes time to decorate your kitchen.
Add An Accent Wall To The Kitchen
Another way to make your dull kitchen look elegant is by adding an accent wall. You can do this by painting the walls in a color that contrasts with other colors or choosing one of those trendy wallpaper designs for kitchens. You could also add some tiles to complement the rest of your kitchen design and style, but keep it simple if you are going for the accent wall.
There are plenty of ways to decorate your kitchen and make it look more elegant without having to spend a ton on renovations or buying new appliances; if you have the time, effort, money, and patience, then go ahead and remodel your kitchen, but if not, don't worry because there are still many other ways that will help make your dull kitchen look elegant.
Install A Backsplash For Extra Protection From Water Damage and Dirt
The next thing you can do is install a new backsplash. This, along with the backsplash, will not only make your kitchen look elegant but also protect the wall behind the stove or sink from all sorts of damages, especially if you have kids in the house. You don't need to have a fancy backsplash.
A backsplash is a great way to protect your wall, make it look beautiful, and give the kitchen more character. Plus, if you are looking for ways to make your dull kitchen look elegant without having to spend too much money, then this should definitely be one of them!
Add Some Greenery By Installing Plants On Your Window Sill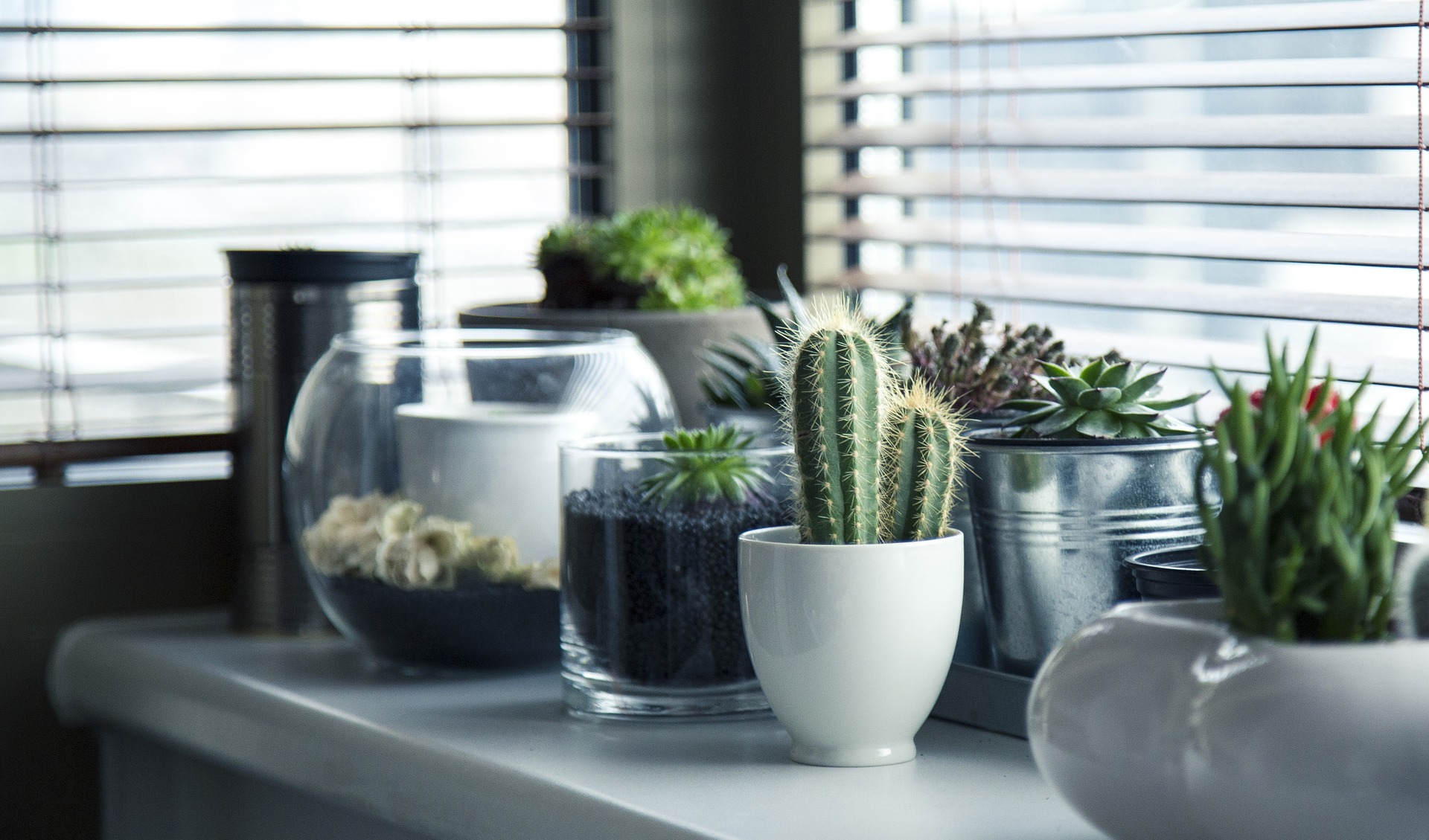 Another way to make your kitchen look elegant is by adding some greenery. You can do this by installing indoor plants on the window sills and choosing those that complement the rest of your decor. This will give a more natural touch, which is always great, especially if you are into green living or sustainable practices in general.
The plants serve two purposes: they make the kitchen look more elegant while also purifying the air in your house, which is very important, especially if you or any of your family members have breathing problems or allergies.
Paint The Walls Of Your Kitchen A Light Colour That's Easy To Maintain
If you want to make your dull kitchen look elegant, the great idea is to paint the walls in a light color that's easy to maintain. You can choose from white, beige, or pretty much any other bright color as long as it works with what you already have on your countertops and cabinets.
In this way, you will make your kitchen look more elegant and give the illusion of a larger space, which can be really helpful for those who have small kitchens.
Now that you know which changes will make your kitchen look elegant, it's time to get started on making those changes. Start by replacing any cabinet doors with new ones contrasting colors and installing an accent wall for visual interest. Then upgrade the lighting so there is enough light during all hours of operation. You'll also want to install a backsplash as well as some plants next to the window for additional greenery and protection from dirt or water damage. Finally, paint your walls a light color that won't show stains easily!