When the time comes to flee the nest for the first time and rent an apartment it can feel like an exciting step toward adulthood. Although it is an exciting time, there are big commitments that come with it financially, so you want to undertake all the right research and revisions to ensure you make the right choice for your personal circumstances, and, of course, your budget.
The first thing you need to know is timing. If you have received your placement offer from the University of Southern California, it could feel like you should look for the best USC apartments straight away, but there is an art to this. You don't want to start too early, and you definitely don't want to start too late.
If you're studying in college, you should try to leave a nine-month window for when you start looking as you will be negotiating for the following year. If you have already graduated and are looking for your next apartment to move into, around six weeks in advance should be more than enough time to establish yourself in a new spot.
This being said, it is never too early to start all the preparation needed to be ready for renting your first apartment. You should be doing your research, trying to understand what you can afford, and checking whether or not you need to start saving money in advance for your move.
In this process, you might also want to consider the type of furniture and cabinetry you'll have in your new place. For instance, you can check out Medallion Cabinet Reviews to get an idea of what to expect.
How much can you afford?
When you start looking for apartments, the process can move extremely fast, which is why one of the first things you need to establish before you even begin your search is exactly how much you can afford when it comes to renting.
It's often a shock to find out just how expensive it is to rent an apartment in the big cities. Places such as New York can be a daunting prospect. In the current climate, real estate prices are soaring higher than ever before, which has had a knock-on effect on the rental market which also seems to be skyrocketing like never before.
The average cost of rent in the U.S. has risen nearly 16% over the last year, with each month setting a new record from the previous, with the average cost sitting just short of $2,000. That isn't the same in every city, of course. Anyone looking to reside in New York City, for example, can expect to see potential monthly rental costs of a crazy $5,000 a month. With prices so high, how is anyone expected to live and study in such cities?
Define your budget
The search for your new apartment can't start until you have established the kind of budget you have. The equations are pretty simple when it comes to this cost. You need to divide the necessities you have and your desires. Things that are essential such as the cost of food, utilities, and other services such as Wi-Fi should be entered into one category.
Other elements of your life, such as streaming services and music platforms should be put into another. A good rule to follow for this type of division is the 50-30-20 rule. Within this rule, you should put 50% of your income into your needs, 30% into your desires, and the remaining 20% should go into savings. Rent always falls into the needs category, but you should leave room for all other financial necessities you have.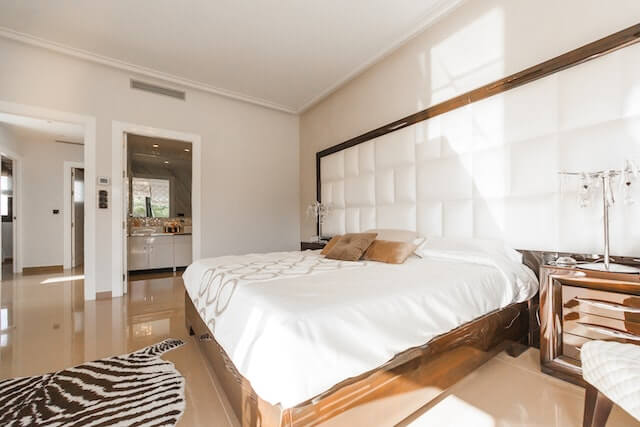 Where to look
There are many websites that offer apartment listings online. Some of these websites have a broad range of states and cities, while others use a more focused approach that focuses on a particular region or city. It is always good to be wary of "roommate wanted" advertisements. Make sure that you vet the source of the application to make sure it is legit.
A strong tip is to speak to family and friends about your search for an apartment in a certain city or neighborhood. Networking shouldn't be exclusive to finding a job, it can also help you find your new rental home.
Priorities and compromises
When you embark on your apartment search, it is vital that you make a list of your priorities. Does the place need to be close to where you work? Do you want to be in a region that is home to lots of restaurants and bars? Is space a necessity or can you deal with something a little smaller?
It may be a little out of your reach financially to afford everything that you desire, so it is important that you're willing to make some sacrifices before beginning your search.
Having places such as restaurants, bars, and nightlife nearby may be nice at first, but places a little further away will be much cheaper to rent each month. You have to ask yourself if the place you're looking to rent is worth all of the extra costs, and if those extra costs are truly worth it. Even if those extra costs are worth every penny, can you truly afford them?
Roommates are a great way to cut costs. Along with your rent, the costs for utilities, Wi-Fi, and even groceries will be reduced. Living with someone brings its own list of difficulties in comparison with living alone or with family members. A roommate needs to be someone you trust, and this trust shouldn't only be about the financial side of things, it should also be about respect and personal trust.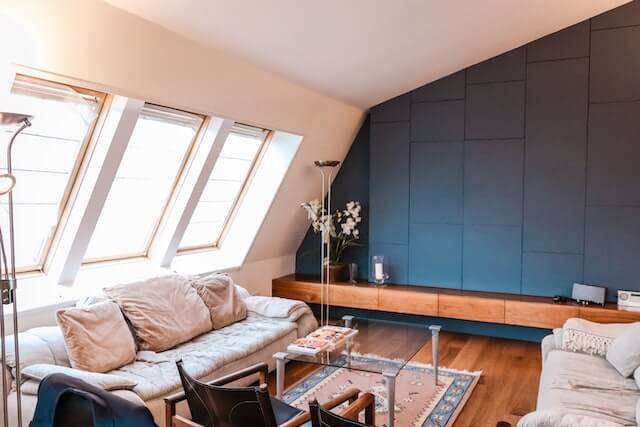 Be prepared for extra costs
Even if you're lucky enough to find an apartment that fits your criteria regarding budget and location, there are other costs that should be accounted for when renting a place.
Security deposits are a big thing when it comes to renting, plus you may also be asked to pay the first and last month's rent as an upfront cost. The security deposit covers any potential damages that could occur while you're living at the property.
Be prepared, and start saving for your apartment as soon as you can.