Rowe Furniture is one of the most respected domestic custom upholstery manufacturers. They have been in the market for over the past 70 years and are the first choice of millions of customers. Their products are eco-friendly, stylish, and affordable. If you are looking for Rowe Furniture reviews, read this article further and later you can write home improvement blogs. Click here to know how
Rowe furniture is a result of two industry veterans coming together – Phil Haney, CEO of Lexington Home Brands, and Bob Choppa, the president of high-end manufacturer Hickory White. Board of Directors, after the merger, mentioned that "We've carried Rowe for about a dozen years, but after Bob and Phil took over, there was an immediate difference visible at the first market. There was a more sophisticated, upscale look to everything, and it was noticeable than the minute you walked into the showroom."
Rowe Furniture Quality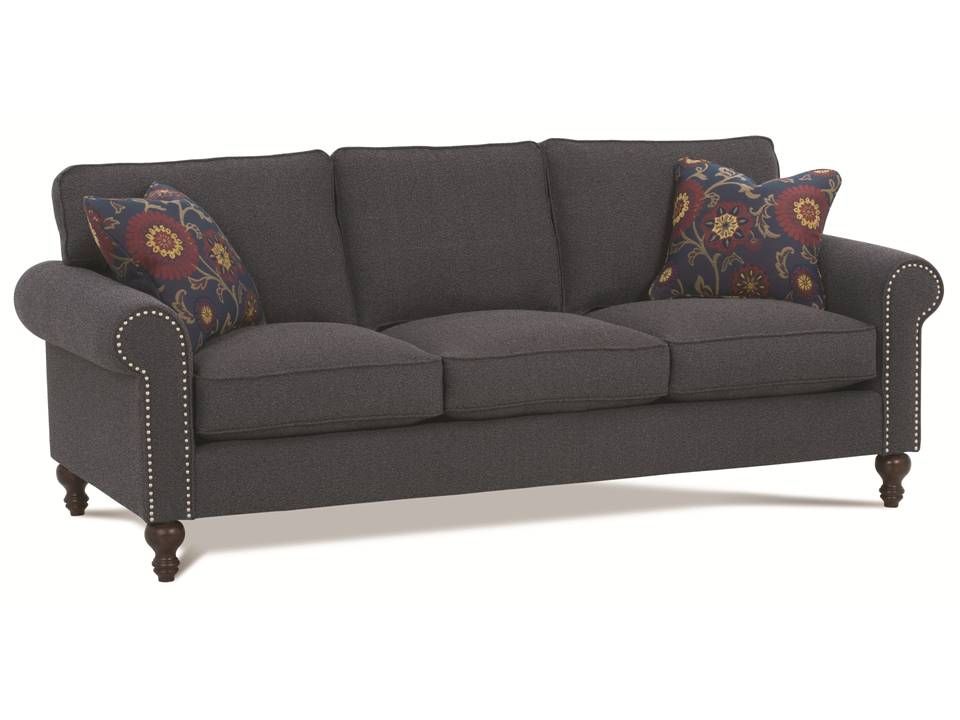 They use kiln-dried hardwood solid and laminate boards that help in creating a solid frame that does not twist, crack, and warp. Their construction techniques are different and safe. Furniture joints are held together with mortise and tenon. Rowe focuses on manufacturing eco-friendly and sustainable products. They launched the Eco Rowe initiative recently that emphasizes the careful selection of fabrics that are produced from natural and renewable fibers.
Their eco-cushions are made of plant-based, renewable materials instead of petroleum-based materials that are used in standard foam cushions. They do not bleach the cotton ticking used to encase the feather. They allow customers to choose from a variety of fabrics and buy a complete eco-friendly piece of furniture.
Springs inside the furniture are made from recycled iron ore, and every nail or screw used is uncoated. Instead, they use a water-based lubricant. Arm cardboards are made from 100% recycled paper board, and the cotton they use is made from 97% recycled materials. The foam is PBDE-free and is manufactured without any flame retardants. Most of the materials used in the furniture are no longer bleached.
They have strict cleaning codes. It is categorized into four parts.
S – They strictly prohibit the use of water. They advise spot cleaning with a water-free dry-cleaning solvent. Use a non-metallic, stiff bristle brush to clean pile fabrics and remove dust and grime. A professional furniture cleaning service should be contacted for overall cleaning.
SW – Spot cleaning can also be done with a general shampoo or foam from detergent or dry-cleaning solvent. Keep in mind that you do not have to saturate. Hot water extraction or steam cleaning is not advised.
W – Clean only with water-based shampoo or a foam cleaner. Do not over wet the fabric. Check-in advance if the fabric is compatible with the cleaning solvent.
WS – Upholstery shampoo, foam from a mild detergent or cleaning solvent can be used to clean the furniture. To restore appearance, use a non-metallic stiff bristle brush. Frequent vacuuming or light brushing should be done to prevent overall swelling.
X – A non-metallic, stiff bristle brush can be used to clean the furniture. You can also use a vacuum cleaner. They advise not to use water or solvent-based cleaner.
Rowe Furniture Warranty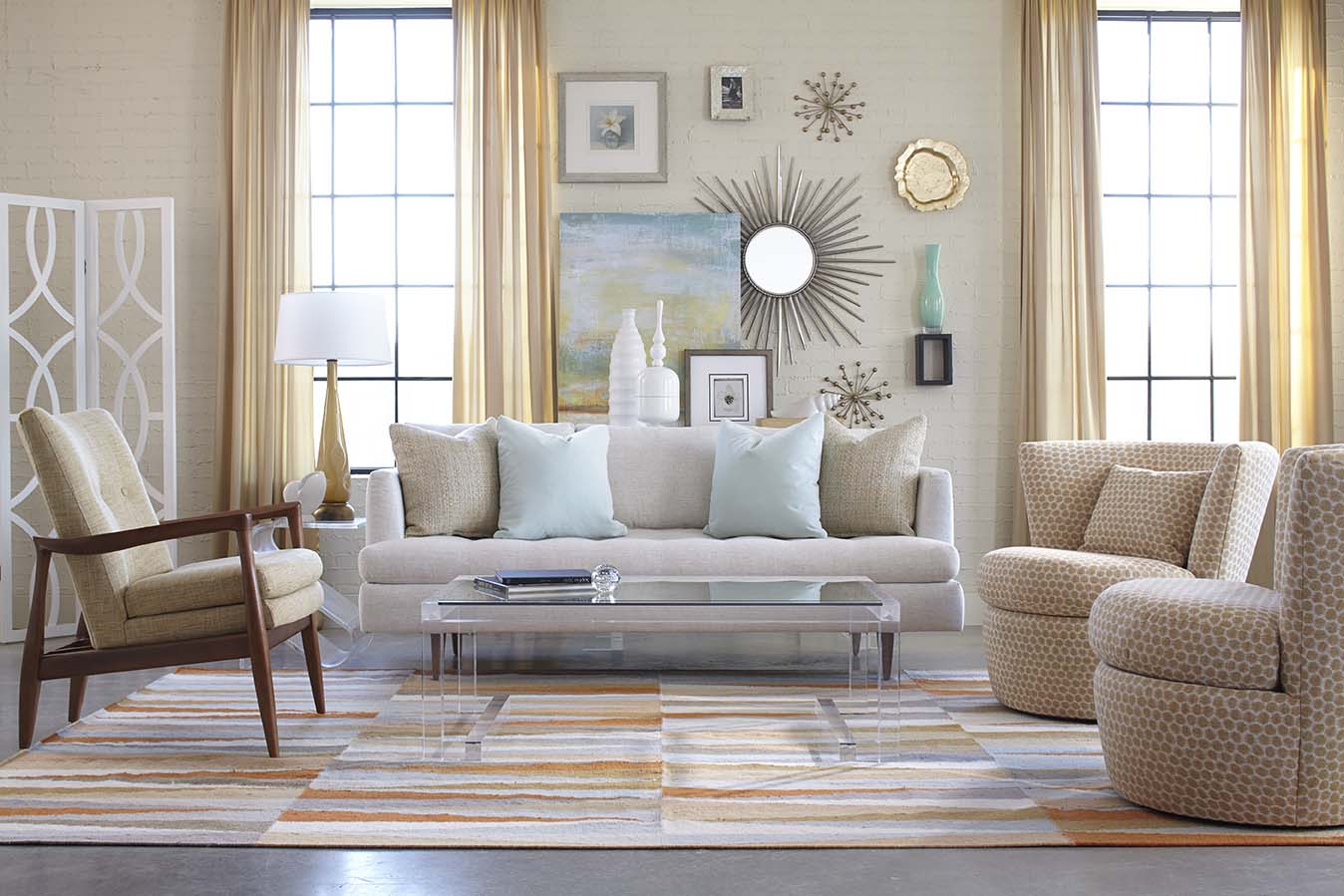 You do not have to worry about negative Rowe Furniture review because they offer a better warranty than their competitors. A 3-year limited warranty is given on sleep sofa innerspring and cloud matrices. The sleeper mechanism comes with a 5-year limited warranty. Foam cores in all cushions except soft feather cushions come with a 5-year limited warranty. Normal wear and tear are also considered if confirmed by the manufacturer.
Softening and flattening of the foam and fibers and considered average warrant year. Feather soft cushions are also under warranty for 1-year. Fabrics, backfilling materials, leather, zippers, and fastening are under warranty for 1-year. However, this warranty does not cover wearing and fading.
How Can you Increase the Life of Rowe Furniture Fabric?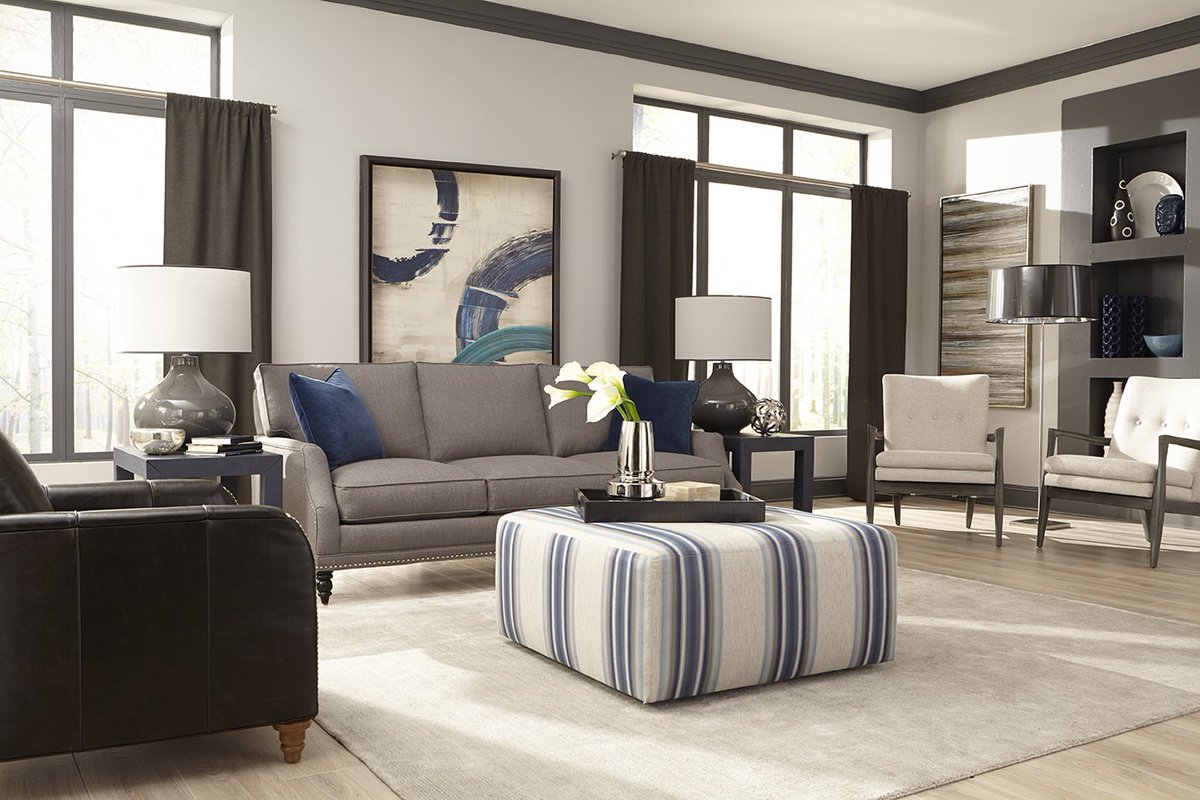 It is advised to vacuum the surface of furniture regularly, including the area under the cushions. It is very important to pay attention to little details so that you can not only design your home in the perfect way but you will also be able to write an impressive home improvement blog. A significant reason for fabric wear is dirt and dust. If you have large windows in your house that facilitate direct sunlight, make sure there are some shade trees. Direct sunlight causes some fabrics to fade. Rowe Furniture promises that they would repair or replace any part or parts of furniture that have manufacturing defects.
Problems Related to Seat Cushions and Performance
The foam used in Rowe Furniture is highly resilient and environmentally friendly, with a density of 1.8. As mentioned earlier, it does not contain PBDEs and is manufactured without the use of any flame retardants. Even if the foam softens, it will not lose resiliency (ability to recover from compression). Cushions may flatten and wrinkle due to loss in the initial loft of polyester wraps used to create surface softness.
The M850 series (feathers of cushions) will soften, flatten, and wrinkle with time. This is primarily due to its design. To increase cushion life and ensure that they look fresh, they advise you to turn and rotate them regularly. Do not remove the cushion core from the casing.
Fabrics and Finishes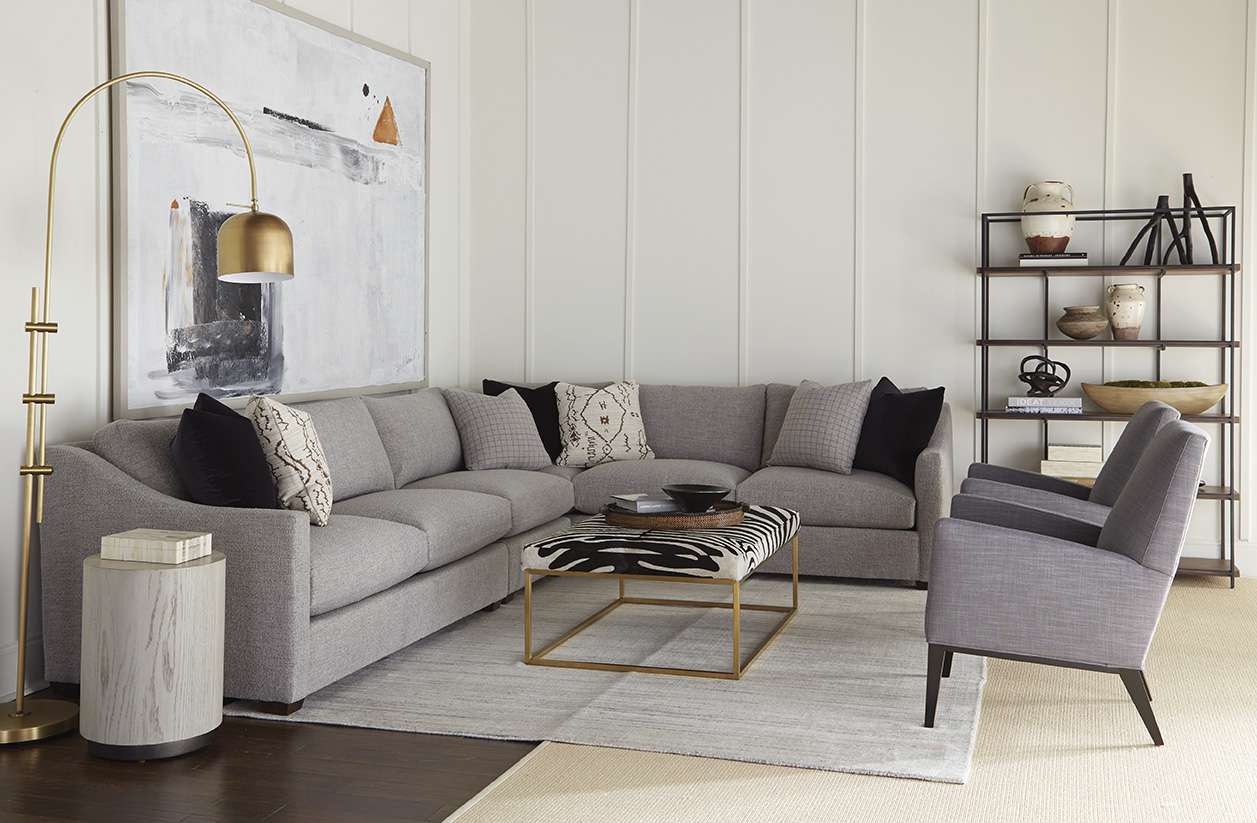 They offer a wide variety of fabrics that can be customized. There are different fabrics with modern, casual, or transitional looks ranging from velvet, linen, cotton, suede, etc. Also, there are many wood finishes to choose from.
You have washed oak, chestnut, pearl, and many more. The stain you choose may vary from color or intensity with one piece of wood to the next. This is due to natural variations in wood, grain, and porosity. They offer various nail head trims as well as brass, black nickel, gold, and pewter.
You can also choose from different accessories to complement your furniture. Rowe furniture gives you an option to add footrests and storage options to your piece. The customization provided is exceptional, and by the time you are finished, you will be satisfied with the overall look.
Rowe Furniture Reviews
Rowe furniture reviews are mixed. If you check online, some people will seem extremely satisfied with the furniture, while others will claim that they hate the service. Some customers even claimed that the furniture lasted unusually long. Have a look:
"I purchased a Rowe Sofa and chair ten years ago, and they have held up wonderfully. They are heavily used by adults as well as pets. They are supportive and comfortable. I have the microfiber fabric and spills clean up with cool water easily. I do not have loose pillows. I got a tight-back style, and it always looks neat. I have a Natuzzi leather in my den and had to send it out for professional webbing because there was none, and it is still uncomfortable. I am planning to get a new sofa for my living room and am planning on purchasing another Rowe. My current sofa will go to the den and the Natuzzinin the trash. I recommend Rowe."
Although they promise comfort, you will also find customers disappointed with the comfort level: 
"I am just so disappointed in Rowe furniture. The time it took to get the chairs, to begin with, was in my eyes way too long, and not what I was promised. The chairs were not as I expected for comfort. The chair I sat in at Sweat Furniture Store and made my decision to purchase was comfortable and just what I needed for a family room where we spend most of our time. I needed two chairs and colors to coordinate with my brown leather sofa. This required an order.
When I finally received the chairs, I discovered the comfort level just was not there, and the chairs themselves were not quality. One chair is coming apart at the seams in the front, and the other has a screw that is protruding under the material and waiting to puncture it. We are not using these chairs; they are not comfortable and secondly because of poor craftsmanship. On top of it all, it has cost several hundred dollars more to get the comfort level we expected from the beginning. This purchase experience has been a nightmare in my eyes."
Please keep in mind that you need to take proper care of your Rowe furniture as directed by the company. If you buy it and not do anything to keep it fresh and safe, there are chances that the foam would flatten or wrinkle. Look what this customer has to say:
"Researched extensively, then went to the store and sat on a Rowe slipcover sofa. Was very comfortable. I asked for the same upgrades of the display for two sofas. When delivered, it did not sit like the display sofa. Rowe sent replacement seat cushions for one sofa. Still not the same. Son and family came for a visit, and all I heard were complaints about how uncomfortable the seating was.
It has now been two years, and the seating is awful. My cushion feels like I am going down to the floor, and I only weigh 90 pounds. I change to a cushion that has been sat on maybe five times, and it does the same within 10 minutes.

Please understand this is from only my use, no one else sits on these sofas, and I am only sitting for a couple of hours a day—no small, jumping children. My dogs are not allowed on them either.
She insisted on a washable fabric, light khaki color. It faded and streaked yellow when washed!
Absolutely the WORST sofa purchased I have ever made, will donate them to the Salvation Army when purchasing something else in the next couple of months."
To conclude, it is evident that Rowe is doing something right considering their 70-year-old manufacturing history. They are becoming better every day and have time and again proven that they are experts in the industry. They offer a wide variety of choices, but it cannot be denied that they have fewer features when compared to other brands.
Considering Rowe furniture reviews and the price they offer, construction quality seems high. Their raw materials are eco-friendly so using their products is another way to contribute to the environment. So, if you are a budget-conscious consumer or if you are looking for mid-range furniture, Rowe could be the best option for you.