Man, Wah Holdings Ltd. is a successful Chinese company founded in 1992 by Man Li Wong. The firm has been earning great admiration across the world by manufacturing modern and comfortable household furniture and furniture accessories.
The global headquarter of the group is in Hong Kong, with numerous branches across the major cities of the world. Man, Wah Holdings has made a significant difference in the furniture industry with many fresh and innovative ideas for home decor and outstanding delivering service.
Your furniture is shipped with back-off to reduce packaging materials. Man, Wah designs and manufactures several furniture items every year. The furniture made in Man Wah is trendy, snug, and can make your place look more welcoming because they research before designing any product.
The Firm Has Three Major Sub-Companies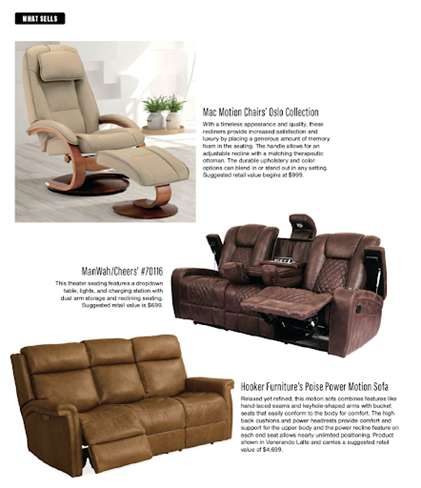 Enlanda Mattresses
Enlanda mattresses by Man Wah are designed to create a peaceful atmosphere. It reflects the "people-oriented" feature of England and the unity of sky, land, and people. English and Chinese characters at the bottom are used to create poetic imagination.
The bright and golden color of the logo symbolizes the nobleness and lavishness of Enlanda products. Most Enlanda mattresses are covered under a 10 – year warranty with a non – prorated coverage. These mattresses come with cooling technology and pocketed micro–coils for a mid-range price point.
Issues with durability and material quality are reported sometimes. Egel mattresses by Enlanda are infused with additional ultra-cooling gel foam that helps with warm sleeping.
Morewell Home Furniture
Man, Wah holdings started the Morewell Home Furniture brand in 1996, and they are making cozy, comfortable, healthy, and modern furniture to meet all the needs of their customers. All these furniture pieces are designed with European safety standards in every detail.
Man, Wah furniture uses the EU-approved ones to avoid the release of toxic substances. It has grown to become a one-stop home furnishing company that includes furniture retails and offers to measure – to – order service. You can find varieties of household furniture in Morewell home furniture at the best price.
Cheers- Upholstery, Sofas, and Living Room Pieces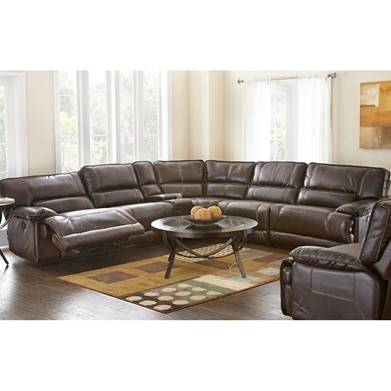 Cheers furniture is the most famous brand of Man Wahholdings, which produces sofas and upholstery and is sold in over 80 countries around the world. Man, Wah Holdings is the biggest producer of motion chairs in the world, and they are swiftly improving their recliner sales.
Man, Wah furniture is made with researched techniques and according to the comfort of different customers. Each Man Wah piece is built not only to last but to provide you with exquisite luxury and complete satisfaction throughout that life just like American wordmark cabinets. As the flagship enterprise in the Chinese furniture industry, Man Wah furniture has over 200 self-made products.
They give you the option to customize your furniture. Man, Wah believes in presenting the best products at a lower price. The group is an expert in making recliners and motion chairs. They know how to merge modernism and comfort to make a piece of art in the form of furniture.
Man, Wah achieved positive top-line and bottom-line growth in FY2020 despite US-China trade tension and COVID-19 and weak global economic growth. The company has over 200 products that are patented and quality certified. The main goal of Man Wah furniture is to satisfy the customer.
Man, Wah furniture is aware of changing times and the pandemic and has made significant adjustments in their furniture. The furniture has an excellent collection for your living room, kitchen, and every corner of your dwelling place or workplace.
Man, Wah furniture is being sold domestically and exported to the overseas market, including the USA and Europe. It was also listed on the Singapore Stock Exchange in 2005, raising $ 16.7 but delisted in September 2009. Man, Wah is the only non – American sofa manufacturer in the top 5.
And the company is working on a few things –
Improving traction with existing customers
Market share-gains from the low–hanging fruit – furniture and stationary sofas.
We are capturing market shares lost by furniture brands internationally.
According to management, Man Wah is a vendor to around 60 of the top 100 offline furniture retailers in the US. Man Wah furniture has a wide variety of designs in furniture including recliners, sofas, sectionals, sectional components, loveseats, motion chairs, chairs, lift chairs, sleepers, ottomans, occasional tables, accent cabinets, curios, fireplace, home theatre seating components, home theatre seating, furniture for bedroom and kitchen and many more exciting pieces for your place. Here I am describing the few features of Man Wah furniture.
Man, Wah Recliner – Recliner by Man Wah furniture is the second name of comfort. It comes in different aesthetic colors, which one can customize. It extends automatically when the back is reclined. Large leather seats with reclining backs and extending footrests give you the space to relax in luxurious comfort.
These recliners are made with good leather quality to enhance the value of products. These recliners are made, keeping in mind all the requirements since makers do enough research before designing every piece.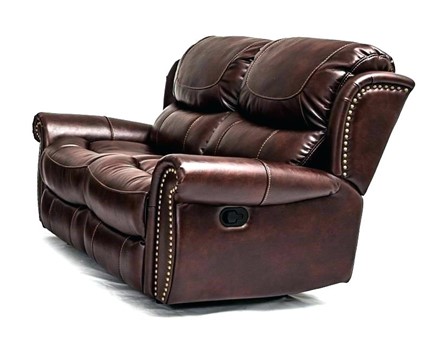 Man, Wah recliners are designed with power recline and power headrest. You can adjust the end seats of the sofa into the perfect position. For instance, they have a Cheers 8625 Leather reclining sofa, X9509m Collins Lther power reclining six pieces sectional by Cheers sofa, even grey leather power reclining sofa and many more.
Man, Wah motion chairs – The Man Wah motion chairs are highly adjustable, saddle-shaped, and lightweight. The handy button underneath the seat changes the height smoothly. Different majestic designs allow you to choose your best motion chair. These Man Wah motion chairs made keeping in mind every facility, add value to your money.
Man, Wah cheers furniture – Man Wah Cheers furniture is quite famous in different parts of the world, and they have excellent sofas, chairs, and sectionals. Due to the increasing demand, the firm manufactures furniture in large quantities every year.
Man, Wah furniture makes convenient sectionals with an amicable look at affordable prices. And there are varieties of loveseat sectionals that have two seats with modular designs. The group also makes ottomans, which also serves as a box with the seat hinged to form a lid. They use fabric made from silk, cotton, or wool in different designs.
They make ottomans in various beautiful styles. The sleep cheers by Man Wah line has gained popularity. The beds are shipped compressed, and feature encased coil, hybrid, latex, and gel memory foam designs. Man, Wah furniture makes any product a customer wants. With all these features, Man Wah has become the most efficient producer of furniture and mattresses in the world.
The wholesale segment manufactures and sells sofas as well as ancillary products through distributors and wholesalers in North America, China, Europe, and other overseas markets. Man, Wah furniture creating such products that are suitable for daily use.
Since Man Wah is specialized in recliners and motion chairs, they have created over 50 designs to choose from. There are varieties of Man Wah recliners. Some of them are as follows.
Traditional Two – PositionRecliners – This type of chair features two seating positions: upright and recline. While a more budget-friendly option compared to other reclining styles, two-position recliners are somewhat limited in color, fabric, and design choices.
Rocker Recliners: One of the most popular styles available in Man Wah furniture. The recliner has different types of handle options; this style is ideal for smaller spaces.
Push – Back Recliners: In this piece of the recliner, all you need to do is push your back into the seat, and the chair will recline. Most push–back recliners feature an ottoman for footrest or extra seating. Often available in leather, this recliner is considered one of the stylish in the recliner family.
Contemporary Recliners: Man, Wah furniture has mixed the idea of comfort with modernity and presented one of the best recliners.
Man, Wah furniture is delivered to you with a warranty, and a few products can be returned if the product does not fit your place. Man, Wah furniture is stocked by more dealers than any other brand because of its reliability and affordable prices.
Man, Wah Furniture Review, Suggestions, And Complaints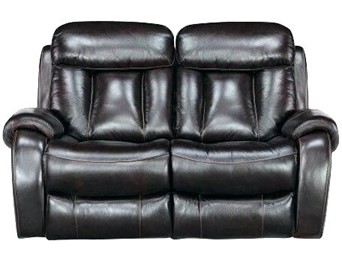 Most of the reviews of Man Wah's furniture are positive, but some of them are quite disappointing. Some customers are not happy with Man Wah furniture services; some are facing delivery issues, whereas others are not satisfied with the products and return policy.
"Very awesome experience with Man Wah furniture… employees extremely nice and professional helped me get what I needed."
The customers have given various such testimonials that prove that the firm upholds a good reputation among them. The products are of good quality, and the range of the company in their products is highlighted by these Man Wah furniture reviews.
"We furnished our new home with furniture from here after canceling our order at Ashley's. And this time, have come back to purchase a rocker for our daughter's nursery! Always helpful as soon as we walk in, and best of all, no four weeks wait for ordering or lies about when it would be in our home! Love Man Wah furniture and recommend it to everyone!"
Another customer with a happy experience gives their testimony through this review. The good thing about Man Wah furniture is that they do research about their customer's needs and put those features in the product, and that makes Man Wah furniture reviews positive while also making the brand one of the best in the industry.
"The only complaint we have about these "container" furniture pieces from overseas is the choice of colors and fabric. They usually come in one style and one color. Very limited."
It is a common issue that customers do not get variety in colors and materials. Most of the furniture pieces are pre-build, which you cannot customize. Man, Wah furniture reviews highlight that they have their style of making furniture. Man, Wah is all about innovation, so they make sure to make the product useful in every way.
"Ordered a set from CHEERS sin Ming outlet, scheduled for delivery one month later. One month later …. told me the set was given to somebody else, wait for the new stock to arrive one month later."
Man, Wah Cheers is the most famous brand, and it is doing well. People around the world purchased many products from Cheers, and most of them were delivered on time and safely but due to massive demand, such incidents often happen. Man, Wah furniture is delivering across many countries, so long deliveries are obvious.
People generally give good Man Wah furniture reviews, mainly because they have had a good experience with the company. Man, Wah furniture has set a new definition of comfort by creating innovative and convenient products.
The makers keep every need of the customers in their mind before designing any product. They have products of different sizes for significant places as well as smaller ones. If you are looking for a cozy and trendy furniture piece that Man Wah furniture is the place for you. Man, Wah knows the value of your money and does its best to understand your needs.
Conclusion
Man, Wah furniture is doing well with different brands in different countries. But there are few things on which the company needs to work on-
Furniture lack variety.
Personalization should be an option.
The quality of the furniture should be improved.
They should include more colors and styles.
According to many customers, Man Wah furniture reviews highlight their focus on durability and the long-lasting quality of their products. Cheers, products come in a variety of fabrics and are highly sold in the USA.
The Indian government has banned the website of Man Wah from ensuring the safety of Indian cyberspace. Theban significantly narrows a top growth market for Chinese business firms. Despite all this, in other parts of the world, Man Wah is still producing and delivering their products.
People are generally satisfied with Man Wah's furniture, and that is the reason for increasing demand in the markets. They do not have various colors; the products in Man Wah furniture are usually grey, black, brown, and white in colors, but they serve good quality, lasts long, and one can get Man Wah furniture at lower prices.