Here we are going to talk about Lane Furniture reviews, which will guide you through their history, furniture products (primarily focusing on recliners), warranty, and opinions. Lane Furniture is one of the most trusted brands around, selling a wide range of furniture products with a specialization in mid-range home furniture products just like the wolf is known for cabinets.
History of Lane Furniture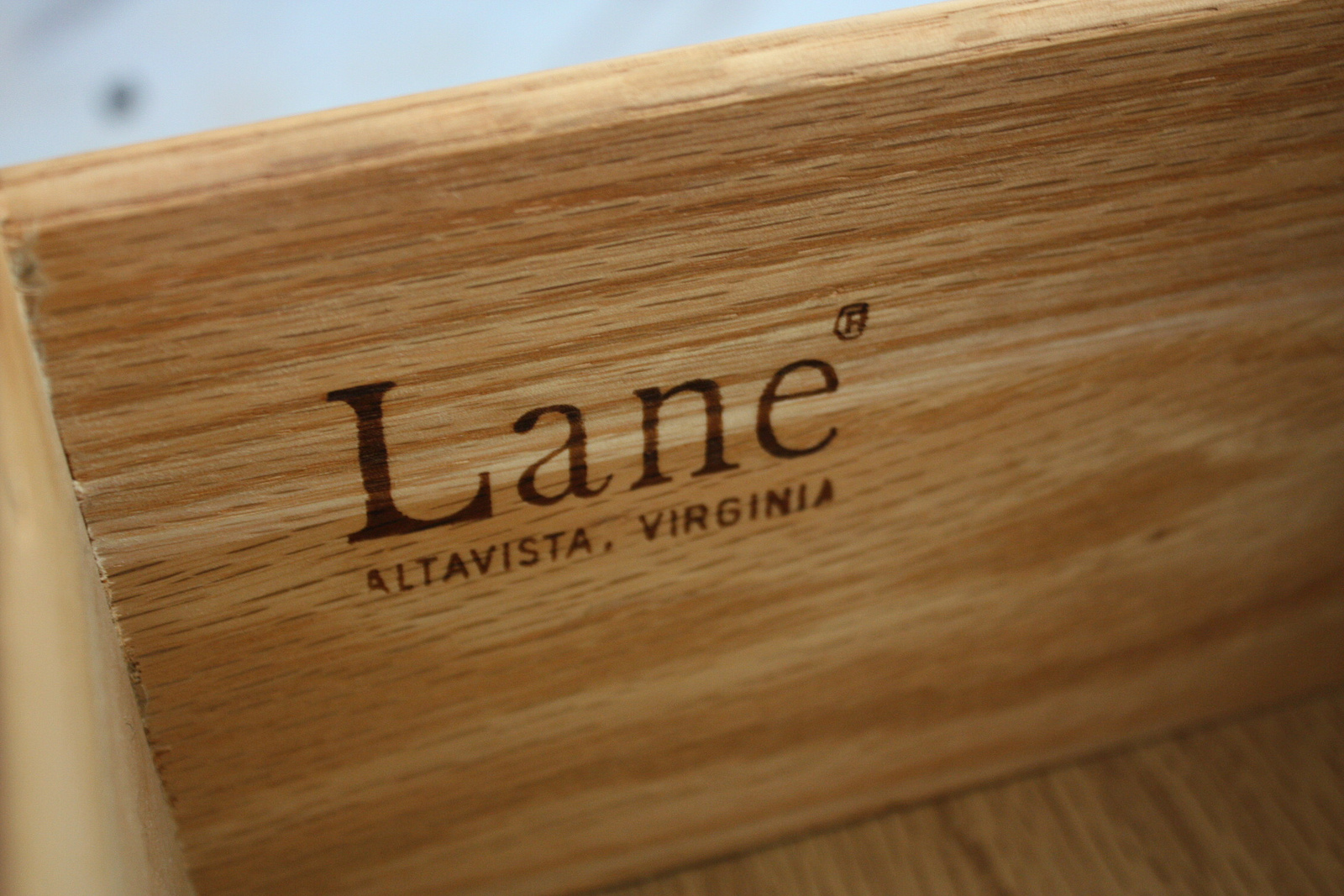 In March 1912, a man named John Lane purchased a box plant in Alta Vista, Virginia. His son, Ed Lane, was 21 at the time and had little manufacturing experience. Ed was encouraged by his father to try his hand at starting a chest factory in the newly acquired plant.
The Lane family did not know how successful their new venture was going to be. Therefore, they did not start outputting their name on it. Instead, they incorporated the little company as the Standard Red Cedar Chest Company, with John Lane as President and Ed Lane as Vice President and General Manager. From cedar chests, Lane expanded to occasional tables in 1951, case goods in 1956, and accent pieces in 1965.
In 1972, Lane bought a small reclining chair company in Tupelo, Mississippi, named Action Industries. Action sustained tremendous growth through gains in market share and product diversification through the next 20 years, becoming a significant force in the upholstered furniture industry. Eventually, Action changed its name to Lane Furniture.
Today, Lane is owned by United Furniture Industries, one of the fastest growing and largest manufacturers of upholstery and case goods in the U.S. Before this, and they were owned by Furniture Brand International, which went defunct in 2013. In 2017, United Furniture Industries bought Lane Furniture.
Lane Furniture Products
Lane Furniture has products for every aspect of your home right from your living room to your dining room. Their products are an example of innovation, style, and design and provide the best furniture for your home. and they are soon becoming famous among home decor blogs. You can write one too. Write now
Lane Furniture's most popular items are their recliners and sofas. All their recliners and sofas are made using the best of materials. Every recliner and sofa are made individually, and then they are assembled.
Lane Furniture reviews their recliners by taking feedbacks from customers and, as a result, has the best quality manufacturing in this price range, and most importantly, manufactures the best recliners and sofas, which gives us relief after a long stressful day.
Buying Lane Furniture's Recliner
Do understand that a recliner may be a one-time purchase that you will have to live with. So, the last thing you want is to spend your money on the wrong choice of recliner.
Make sure you choose the right one, the one that you like, and are comfortable with but before that, know every aspect of the recliner.
So, now before you make the ultimate decision on buying your new recliner based on your personal preferences, consider the recliner features offered by Lane Furniture.
Types of Lane Furniture Recliners
Traditional Recliner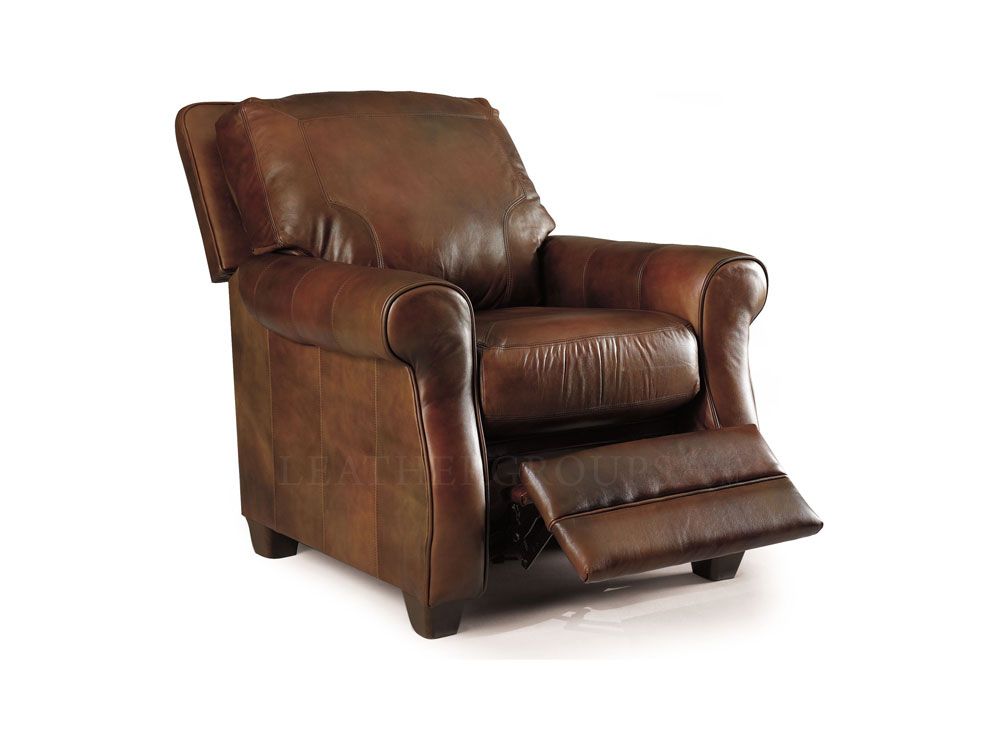 This is the perfect one for traditional homes, plus they are vast and comfortable. Also, the footrest even pops up as you recline. When you imagine a recliner, this is what you are picturing.
Wall Hugger Recliners
These are the best alternative for traditional recliners when you do not have enough space. They are specifically engineered to offer the same comfort as a traditional recliner would give you.
Classic Recliners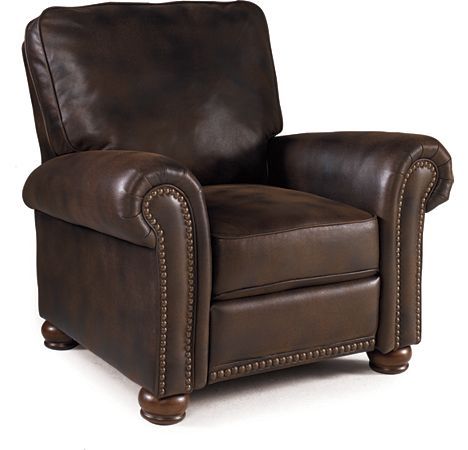 This type of Recliners maximizes comfort, and as the name suggests, they sure are the classic ones. These come with a variety of different add-ons, mechanisms, and fabrics so you can make yours fit in within your home.
Push Back Recliners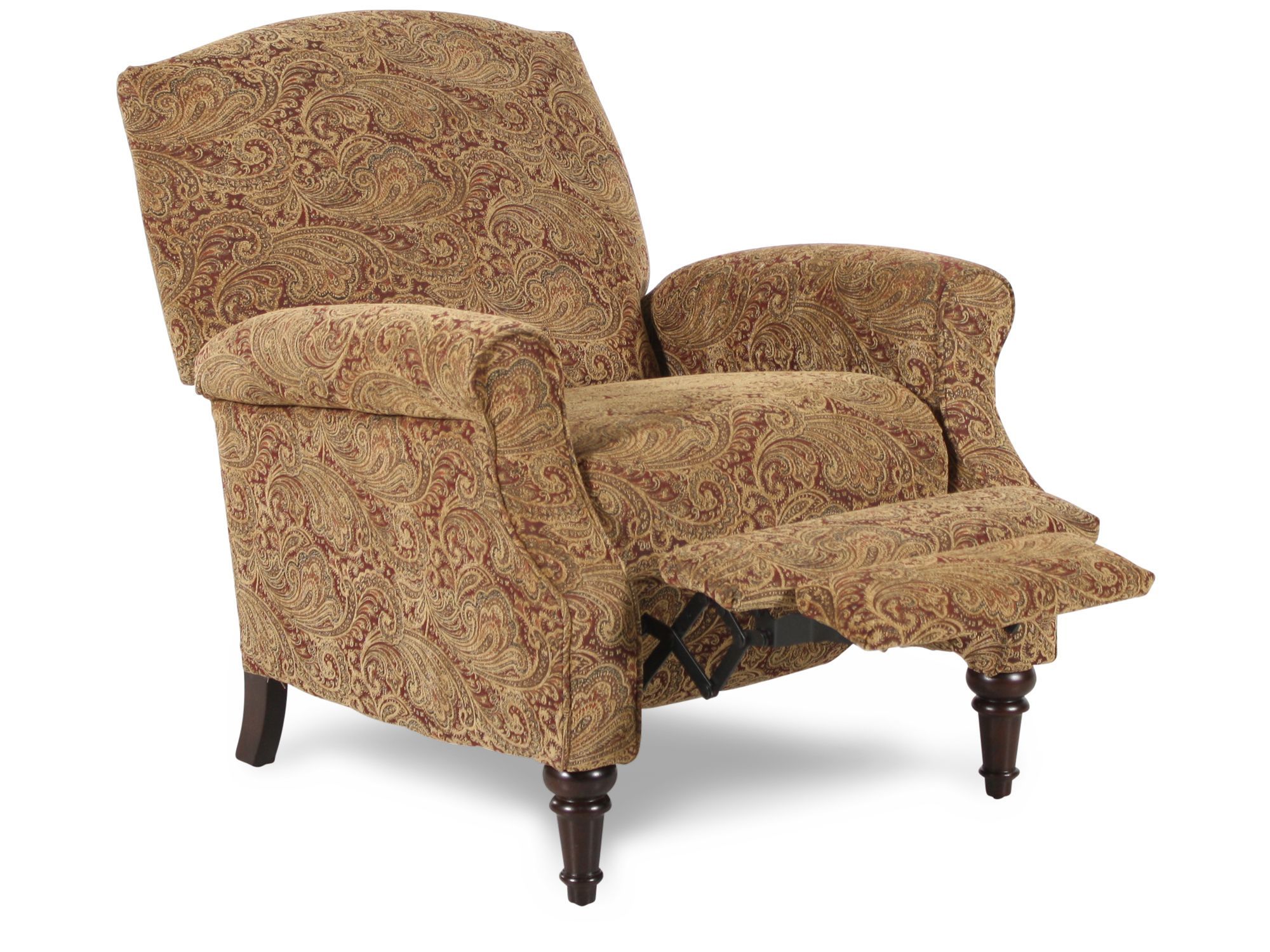 These are like airplane chairs and occupy much less space. They are simple, comfortable, and have a built-in footrest. Push back recliners are often paired with chairs and sofas.
Rocking Recliners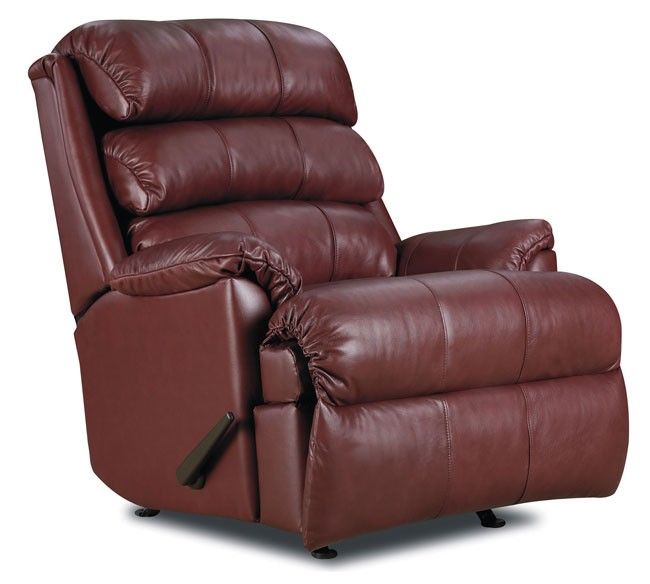 They are precisely what they mean! They are the first choice of many people as these rocking recliners are the perfect way to put into a baby's sleep. However, they are the best choice for parents with young children.
Motorized Recliners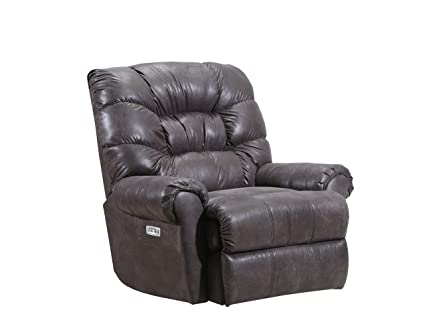 These are a wise choice for older people with constant backaches and for those with disabilities who may have trouble returning the recliner to a seated position on their own. They not only offer maximum comfort but also are less pain as they return to their position on their own.
They are more expensive than the manual versions. They provide an essential function; just by pressing a button, they smoothly recline, which is quite luxurious.
Lane Furniture mostly offers leather, but there are many fabric options too. Make a note that Lane Furniture does not produce any wooden products. Also, do not doubt the color choices offered by Lane Furniture as you will have plenty of them to choose from.
Also, the recliners are equipped with unique mechanisms that allow for a range of motion. You can choose between recline, lift, and swivel motion. The range offered by Lane Furniture, be it in material, color, or even dimensions is quite impressive. So, you must be sure to check and see what fits into your home.
Types of Lane Furniture Sofas
Sofas are like the crown of any living room. So, go through the wide range of sofas offered by Lane Furniture and make a wise choice. Lane Furniture offers both stationary and reclining sofas though the reclining ones are the best in terms of comfort.
Sofas are available with a length range of 80-100 inches, width range of 30-50 inches, and a depth range of 30-50 inches. There are about twenty-five different fabric options.
Lane Furniture sofas come with several different add-ons which include:
Power function
Swivel motion
Massage function
Heating
Accent Pillows
It is always good to spend a little more if your budget allows you to get any of the features you think you will enjoy. Lane sofas are built with the best construction materials and known to be durable.
Lane Furniture Reviews and Opinions
Many users and customers have given their precious opinions and reviews. These Lane Furniture reviews and opinions will give you a point of view on whether to go with Lane Furniture or not. Most reviews and opinions are positive.
Many have highly regarded their quality, durability, and comfort. However, many tend to compare Lane Furniture with other high-end brands but forget that they are a mid-range brand. Many users have pointed out that Lane Furniture provides the best in the mid-range category.
There are specific criticisms about Lane Furniture, and they are mainly about their long-lasting abilities. Many customers have also mentioned doubts about the furniture's deterioration over the years.
Other concerns listed by users are peeling, fabric, and leather wearing. It has been noted by many customers that since Lane Furniture has moved their manufacturing units from the U.S., their quality has deteriorated.
Safe Use, Precautions, and Tips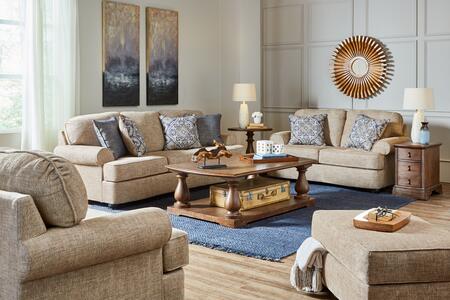 Fabric fading, pilling, shrinkage, stretching, wear quality, and colorfastness are not covered by warranty. Leather may undergo shrinkage, stretching, or variations in color, which occur naturally and prove the authenticity of the leather.
An exact color match to fabric samples or prior existing items cannot be guaranteed. Different dyes have different variations in shading, so to ensure the matching of items to be used as pairs, the items should be ordered at the same time.
Do not exit reclining furniture until it is returned to the closed and upright position. Always leave the footrest closed when not using it. Do not allow children or pets to go under the furniture. Keep your body parts, children, and pets clear of Mechanism when closing the footrest. Before using a new recliner, make sure that the back is securely in place, and locking tabs are fully engaged.
Take care when moving furniture from one place to another. Do not open or close the footrest with hands. Make sure that the power supply and cords are free and clear of all moving components.
Do not store the power supply under a piece of furniture with a reclining mechanism. Motion furniture has many moving parts; be aware of those around you and be careful when operating. Make sure you follow all the instructions and precautions given by your dealer.
Warranty
Lane Furniture gives a guarantee that its products shall be free of defects in material and artistry attributable to manufacture for the period specified below from the date of delivery to the original purchaser.
All warranties apply to first quality Lane products purchased from an authorized retailer are valid only for the original purchaser and are not transferable. Any modification or alteration of Lane products by the consumer or any other party not explicitly authorized by Lane will void this warranty.
Labor Warranty
Lane Furniture will pay reasonable and customary rates for labor to repair items or parts found to be defective, as described above, for one year from the date of delivery to the original purchaser. Though in some cases mentioned below, labor costs will not be payable by Lane Furniture.
Upholstery Warranty
The following Limited Warranty information applies to Lane Furniture upholstered products purchased on or after October 12, 2017. You dated proofs of purchase, delivery receipt, and serial numbers that will be required for the performance of the warranty service.
Parts and Components Under 1 Year Labor Warranty:
Frame and Spring Systems
Wood Frame and Components with five years warranty.
Sinuous Springs and Systems with five years warranty.
First-Class Seating, Seat Pleaser Red Steel, and Comfort King Spring Systems with seven years warranty.
Wood and Metal Bases, Rocker Bases, Swivel Kits with three years warranty.
Decorative Wood Parts and Finish Show-wood Arm Frames, Wood Legs with a one-year warranty
Mechanisms
Reclining Mechanism (springs and rails) with seven years warranty.
Sleeper Mechanism with three years warranty.
Power Headrest Mechanism with a year warranty.
Cushions and Pillows
Comfort King and C3 Pocket with three years warranty.
Action/Lane Solid Core Seat Cushions with a 1-year warranty.
Back Cushions with a year warranty.
Fabric and Leather
Fabrics and Tailoring with a one-year warranty.
Leather and Tailoring with a 1-year warranty.
Sleeper Mattress
Sleeper Mattress with three years warranty.
Air Dream Air Bladder/Valve with three years warranty.
Electrical
Power Recline-Actuators and Power Supply with three years warranty.
Heat and Massage Motors and Electrical Systems with a one-year warranty.
Power Lift-Actuators and Power Supply with three years warranty.
Electrical Components, Control Wands, Two Button Switches, Power Cup Holders, USB Port, Charging Stations, Power Head Rest Motor, Rechargeable Battery Packs with a 1-year warranty.
Miscellaneous
Casters, D-Ring/Actuator Releases, and Cables, Trip Release Handle, Insert Tubes with a one-year warranty.
Parts and components WITHOUT the one (1) year labor Warranty
Plastic Components, Trays, Handles, Cup Holders with a one-year warranty.
Accent Pillows with a 1-year warranty.
Arm Cap/Headrest Covers Sleeper Mattresses with no warranty.
Air Dream Motor with a 1-year warranty.