Flex steel has been making top quality furniture for our beautiful homes for over 125 years. It is sofas, sectionals, recliners, ottomans, and loveseats have gained immense popularity.
They offer a vast range of options that can be customized according to the customer's preferences. Reasonable pricing is another factor that attracts more customers. You would be paying for what you ask for, nothing more.
We have always heard good things about Flex steel, and the internet is full of positive Flex steel furniture reviews. We found very few negative reviews and decided to check whether there were more such adverse claims around the internet.
This article is all about determining if Flex steel furniture is genuinely noteworthy or are there prevailing issues that have remained hidden under bogus claims of perfection. We looked around for all types of Flex steel furniture reviews and have mentioned them to give you a clear head about investing in its furnishings or not.
Negative Flexsteel Furniture Reviews
Based on Fabrics
We decided to start by hitting the nail right at the head. Since there were not many negative reviews for Flex steel's furniture, it is only sensible to cover that first. We noticed that almost everyone has issues with their furniture had customized the fabric according to their liking.
Jenn wrote a review claiming that her Flex steel recliner, which she bought hardly a year ago, had started pilling and fuzzing. She noticed that the relatively new recliner started peeling right after 3-4 sittings.
Jenn contacted the dealer she had bought the recliner from, and an executive was sent to examine the issue. He decided to shave off the pills, and during the process, the fillings from the recliner started to fuzz out. Ultimately, she had to get it replaced.
Another reviewer mentioned that she had more than three furniture from Flex steel and that the first sofa set was bought in 1998. She was thrilled and satisfied with all her purchases until her latest purchase in 2007. She had bought a customized sofa set with Sunbrella upholstery.
Within a few months, the bright color of the fabric started fading. There was no way to retain the color except for investing in regular maintenance. Even though she kept the sofa set, it still must remain covered under sofa covers. This was never an issue for her with other upholstery fabrics of Flex steel.
This constant complaint about the upholstery shedding color, tearing easily, pilling within a few uses intrigued us. It was necessary to understand if it was the usage that was creating the issue or a faulty manufacturing procedure.
Most customers faced piling issues with Kashmira, Sunbrella, and Live Smart fabrics. Fading fabrics were mostly of Sustain and Live Smart fabrics. Spillage marks were prevalent for Sunbrella and Sustained fabrics, considering that they are not liquid resistant.
The fabrics that did not lead to any significant inconvenience for customers were the ones manufactured in the USA. If you're planning to invest in Flex steel Furniture but are confused due to all the Flex steel furniture reviews, we'd highly recommend you to go through their customization page to understand the type of upholstery that would be the best for you.
They have a comprehensive guide and table of fabrics to help you choose effectively. They are moving on to the problems faced by customers due to the framework or built of the recliners, sofa sets, sectionals, etc.
Based on Framework
Flex steel provides a comprehensive range of customizations that can help its customers get furniture built according to the space they want to furnish. You can quickly get more big furnishings for more expansive spaces and compact recliners, chairs, etc., for smaller spaces like for OYO flagships or commercial setup.
There were not many complaints about the wearing tearing of the wood or inner material used for building the furniture except two to three of them.
Anne from Johannesburg bought a Flex steel recliner set from a local but reputed retailer. It was delivered and set up on the same day. After regular usage for approximately 1.5 years, the footrest stopped working.
The lever was jammed, and even after repeated attempts, they were not able to free it. Anne had to get it replaced since there was no way of getting it repaired except spending a few hundred.
Smith, from California, wrote a review stating that he had a rather uninvited problem with a customized sofa set he bought in 2009. Smith wrote that the sofa set had no issues with the sofa, and it was extremely comfortable and added an edge to his living room.
However, after two years, the springs of the sofa popped out of the seats. There were not any significant tears around the area before, and the sudden rip was surprising. He got it repaired but was not very happy with the customer services of Flex steel.
The quality of the framework of these furnishings can be highly subjective. Considering that a minor section of Flex steel's furniture customers faced such issues related to the build, we cannot determine if the product that you get would be 100% fault-free.
We have read a more extensive section of positive reviews about Flex steel furniture and would like to discuss those first. You can quickly determine if the brand is trustworthy or not, based on the reviews and potential issues described in this article. The negative Flex steel furniture reviews are unlikely to happen for most of the customers.
Before coming down to any conclusions, let us move forward to our next section.
Positive Flex steel Furniture Reviews
Flex steel Enterprise has been up and running for 125 years. That itself says a lot about their products and quality. We came across a vast number of customers who have been investing in their products for decades and have not faced any issues to date.
We compiled those positive Flex steel furniture reviews for you to understand the critical aspects of buying furnishings from this brand.
John has been purchasing home improvement furnishings from Flex steel for a decade now. He had bought his first Flex Steel product, a traditional recliner in 1997. He applauded the comfortable seating and sturdy framework as even today; the recliner works as if it is new. The seats needed a cover charge, but that is on the everyday rough usage it went through for years.
John never faced any issues with his other purchases that included a sofa set, bedside tables, office cabinets, and another recliner. He seemed happy with all his purchases and recommended others to invest in Flex steel's products.
Raymond from Seattle is a relatively new customer of Flex steel. He bought a sofa set that was customized according to his living room. He went for the Kashmira fabric for its aesthetically appealing look and kid-friendly properties. Raymond has three kids, a boy and two girls.
All of them have been obsessed with the soft, comfortable seats of the sofa and often fall asleep on them. He never faced piling issues, and stains were not a problem as well. He stated that he kept the sofa set well maintained with regular dusting and vacuuming. This has not led to any pill balls or fabric fuzzing, yet.
Raymond seemed optimistic about his purchase and its quality. As mentioned earlier in the article, there might be minor issues regarding the quality of the products purchased, but the majority remains top class.
Kathy has been buying office furniture from the brand for five years in a row, and her Flex steel furniture reviews beam with customer satisfaction and contentment. In her review, she mentioned that even after she researched thoroughly about the brand's products, some contradictory reviews made her skeptical. After thinking it through, she ordered her first product, a bookcase for her home office.
Kathy has never looked back ever since. She mentioned that all her purchases had been thoroughly well thought and researched. She trusts Flex steel but keeps checking for online reviews to be double sure too.
Most customers have deep faith in Flex steel's authenticity, product quality, and service. They have only showered it with sweet and positive words. No wonder it has been a customer favorite for 125 years now!
Since there were significant concerns about the upholstery fabrics being used for their furniture, we searched a bit on Flex steel's website. We have made a list of the top 3 fabrics that they use, with a succinct description for each.
Top 3 Upholstery Fabrics by Flex steel
Kashmira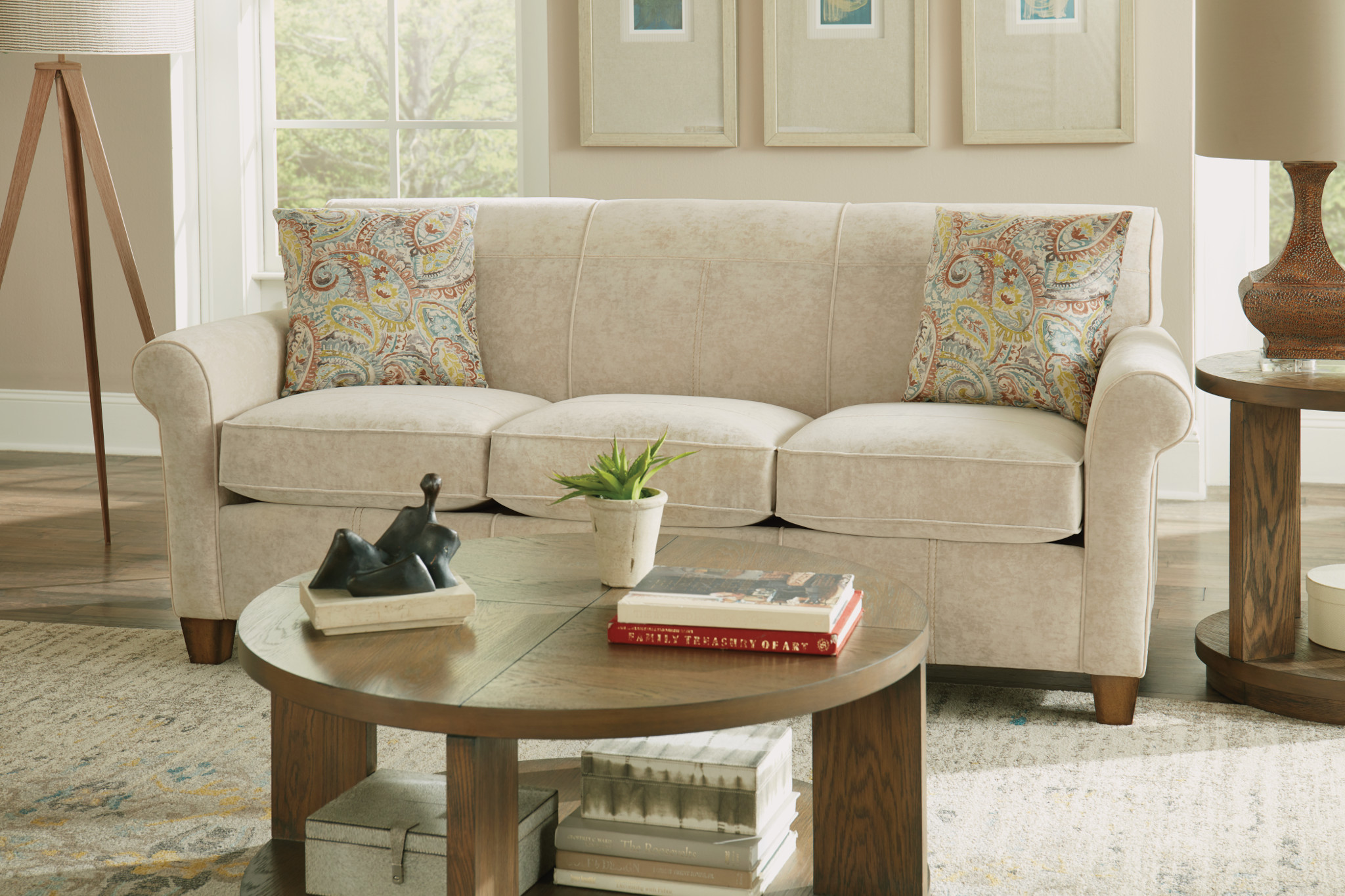 Kashmira is an exclusive fabric by Flex steel that is created through years of research and development. It is a suede fabric that needs a framework like that of leather. It is different and unique from regular fabrics. The durability of Kashmira is unmatched.
The fabric is made from a mix of acrylic, nylon, rayon, and cotton. It is 100% spill-proof and does not stain easily. The pet and childproof material comes with a 5-year warranty. It is the most popular choice amongst customers for its durability, stain resistance, and aesthetic appeal.
Inside Out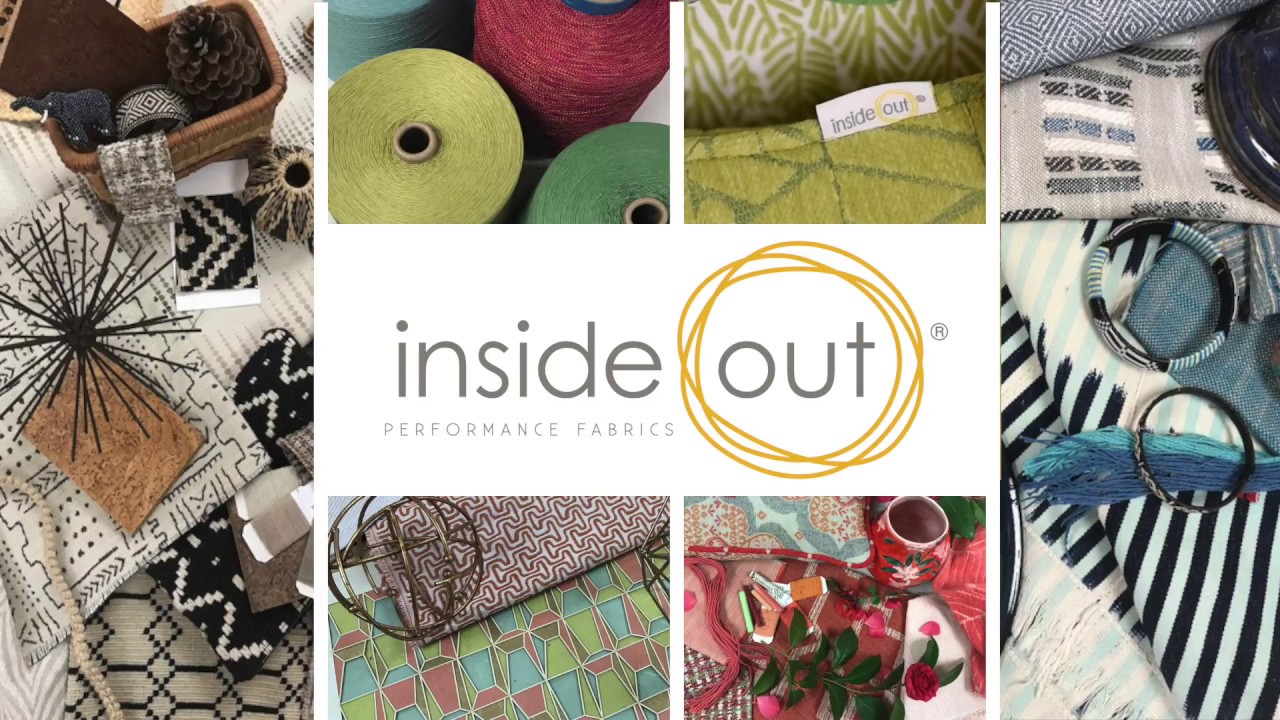 Inside Out fabric is one of the cheapest yet durable fabrics. Its appearance gives it the name. The traditional look of this fabric can be used to create a comfortable yet edgy look. It works perfectly for antique furniture.
The fabric is one of the most durable, fade-resistant, and stain-resistant. In the case of spills, it can be cleaned with soap, water, or bleach. That is how lasting the material is.  With such low maintenance, even the house with kids can afford luxury home decor. Talking about home decor, would you like to write a blog on it? Click here if your answer is yes. It might not be as soft as Kashmira, but the colors and look make it worth the investment. It comes with a 1-year warranty and, unlike Kashmira, can be used upon any framework.
Live Smart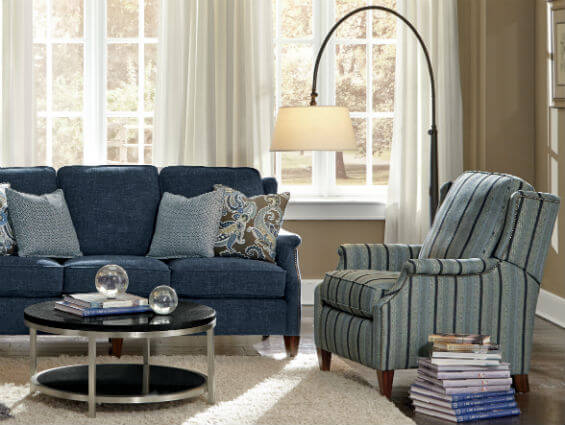 Live Smart break gives you functionality with style at a midrange. The fabric is made for contemporary interiors. It is a relatively modern fabric that is made from high-performance yarns. It is absolutely moisture resistant that results in no stains or mold development.
The fabric is soft and comes in various pastel shades and modern designs. You can customize your furniture with Live Smart fabric to give it a complete conventional makeover.
Even if you spill some food or wine over your precious sofa, you need to wipe it off with a tissue. That is how functional this fabric is! It is absolutely petting and child friendly and comes with a warranty of 1 year.
Conclusion
Buying furniture should always be looked upon as a meaningful addition to your home's interior. Flex steel gives you the liberty to choose the framework, look, and fabric of all the furniture that you like. The wide range of options available will give you a better flex than anyone in the neighborhood.
Flex steel has built its goodwill among customers through sheer hard work and right, quality products. For 125 years, it has always delivered to its client's expectations and has been prompt in reverting to their queries. There might be minor inconveniences in a few purchases, but that does not take away the fact that the quality of Flex steel furniture is par excellence.
As a customer, you should thoroughly research the purchase you are going to make. Reading reviews, asking for suggestions from family members, and visiting showrooms may put forth a clear picture of the investment that you are going to make. Be sure of what you want and only then invest in the purchase.