There are many things you could do to improve your home. Some cases may let you do the job on your own. Doing repairs or installations yourself can give you a sense of accomplishment.
On the other hand, there are times when it is just best to hire a professional service to install your windows. In fact, you may find that the money you save in the long run more than makes up for the cost of hiring a professional. In the case of installing windows, this is the case.
Comparing the Pros and Cons of DIY and Professional Window Replacement
There are things to consider when comparing a DIY project with hiring a professional for window installation.
It's expected that people think the quality of professionally done installation is better than homeowners DIY-ing it. Remember how important it is to consider the tools needed to complete the window replacement job accurately. This is especially true if the project is quite complicated, for instance, sunroom replacement windows.
Homeowners who DIY will mostly get things done with the bare minimum. On the other hand, professional installers can be expected to do the job and have the necessary tools to complete the job.
Another consideration in DIY window replacement is that you may lose out on energy efficiency. This has to do with the areas of the structure meeting the edges of the new windows.
Cost of DIY and Professional Window Replacement
Cost is one of the top things to care about when planning to renovate a part of your home. You know for sure that a window replacement is a costly project.
Doing the task yourself will cost you less than hiring a professional. The cost will vary based on the material and labor costs, considering the type of project to be done. Carefully assess if the replacement is worth DIYing or if it will just cost you more money and stress.
Window Type and Material
Windows come in many different materials, such as wood, vinyl, fiberglass, clad, composite, and aluminum.
When you shop for a window yourself, you can buy replacement windows directly from many window manufacturers. Some of the most common types of windows are available at hardware stores, like single-hung, double-hung, picture, slider, and casement windows. You can't change the size, color, or hardware of a replacement window you buy at one of these stores.
On the other hand, the qualified window replacement contractor you choose can either make a wide range of windows under their brand or work with manufacturers. Depending on the contractor you pick, you can get the exact type and form of window you want. You will also be able to change and personalize your window more.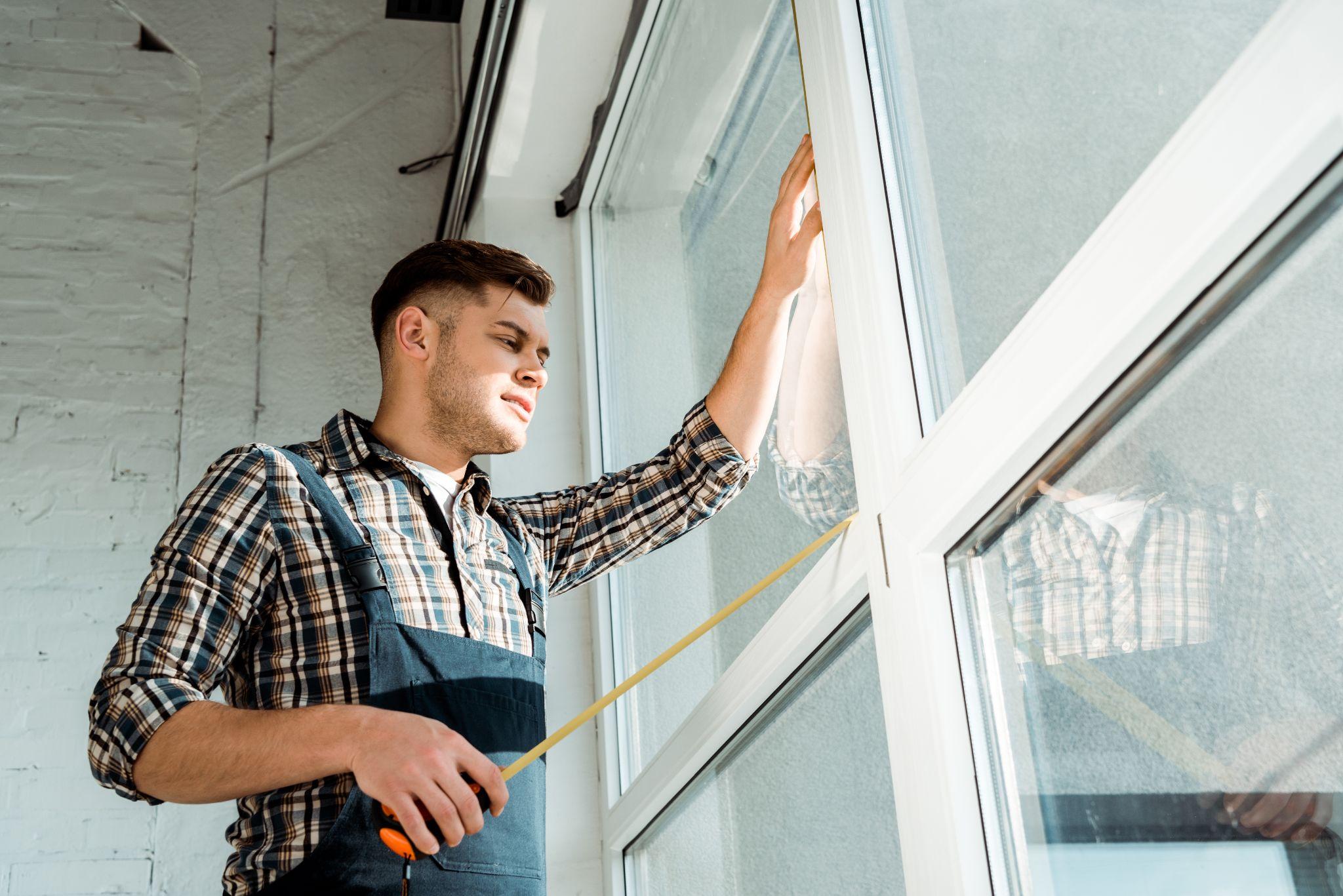 Experience Level
Another critical factor to consider in deciding whether DIY or professional work is right for you is to evaluate your level of experience in house repairs or even window replacement.
Window replacement or installation requires advanced skills to complete the job correctly. Do not attempt to DIY if it will be your first time using a hammer and other construction tools.
The instructions you can find online are undoubtedly helpful, but they assume you have quite the skills and experience. However, if you are confident that you can adequately do the job, then do it yourself.
Saving Money
DIY-ing window replacement can save you money compared to hiring a pro to do it for you. Money matters are actually more complex than you think.
For instance, you will need to invest a lot of time in window shopping and purchasing, reading up on how to replace them, purchasing the necessary tools, attempting to install the windows on your own, and the list goes on.
"Time is money" is a bit cliche, but it's still true. Instead of saving a few dollars here and there, think about how many hours or even days you'll waste if you do this yourself. Moreover, professionals can choose the best window design to match your furniture. Not to mention how much it could cost to have a professional fix your windows if you don't install them correctly.
Instead of taking the chance of doing it yourself to save money, calling a professional may be best, knowing that replacement windows should last you a lifetime.
Home Protection
Protecting your home is another important consideration when replacing windows. What are you going to do if things go wrong? It's safe to say that professionals have been trained for stuff like this. They have answers to that question and have the means to protect your home.
It's more than the window you get to pay when hiring a pro, but the peace of mind from the start to finish of the replacement.
Which is Right for You?
The truth is, the answer really depends on you. If you are experienced in using the tools, you can nail this. If otherwise, then it is better to let a professional do the work for you and not compromise the quality and safety of your family. It will also be best for your peace of mind.