Parties are great, and a graduation party is something no one throws more than once or twice throughout their lives. This makes it an extraordinary occasion and a rare one too. This means the party should be unique and fun too.
With all the close friends, relatives, and family present, the graduation party is already unique. However, having a theme for the party makes the party more memorable. It will take things a notch higher and maybe even more memorable.
Themed parties are no new things; they are fun, fancy, and creative. Especially if the person is a fan of something for whom the party is Organized, like a show, a movie, or an era, then the themes based on their likings will make them feel way unique at the parties. This kind of people can host a party even in their dorm rooms and make it memorable for everyone.
This goes for everyone else coming to the party, who will feel even better if like the theme. However, even if someone has no particular space for the party's theme, it is still fun for all.
The guests will surely be impressed as well. So here are some 15 creative ideas for the graduation party themes: –
15 Best Graduation Party Ideas
1. Black & White Classic Themed Party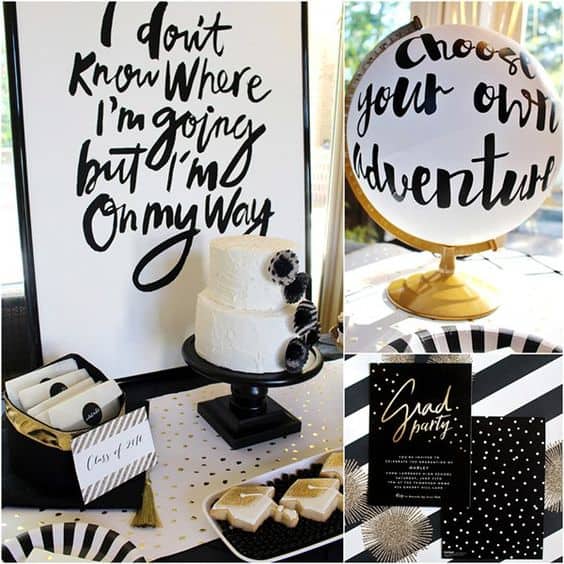 It is improbable that someone does not like the classic black and white theme. Be it a black dress that looks stunning or a white shirt that looks classy. Be it a matte black car or a white textured wall; the black and white colors always give that classic vibe everywhere. Indeed, having a classic black and white theme in the graduation party should not be out of the options.
2. F.R.I.E.N.D.S. Themed Graduation Party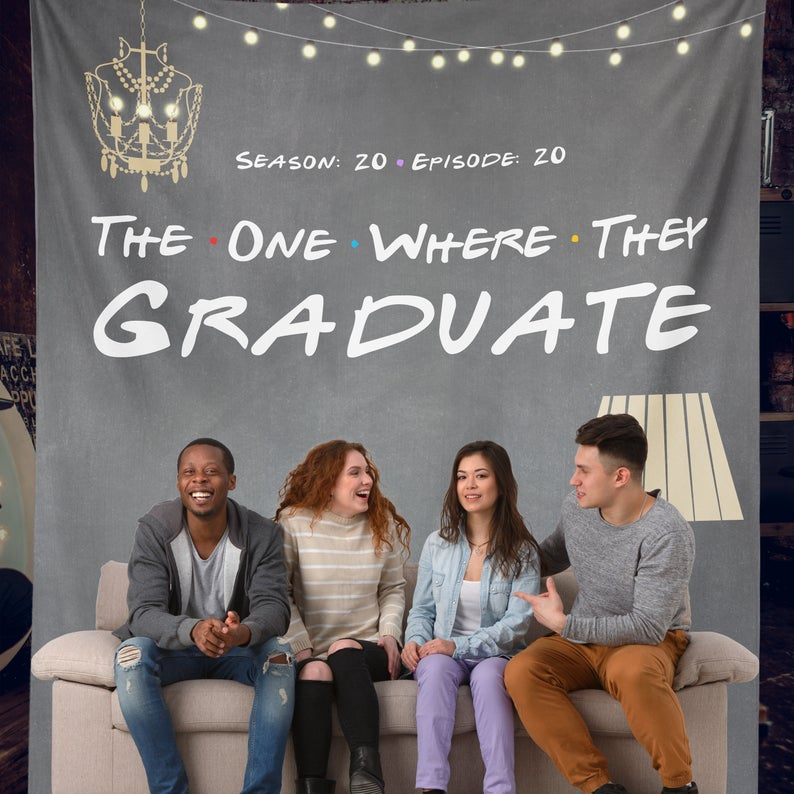 It should not be surprising, but a large majority of people love the evergreen show FRIENDS. People love the show so much that they have watched it a million times and tend to copy things such as clothing, room decor, or furniture from the shows. Having a party themed on the show will undoubtedly be fun and even more memorable for those who love the show
3. School Themed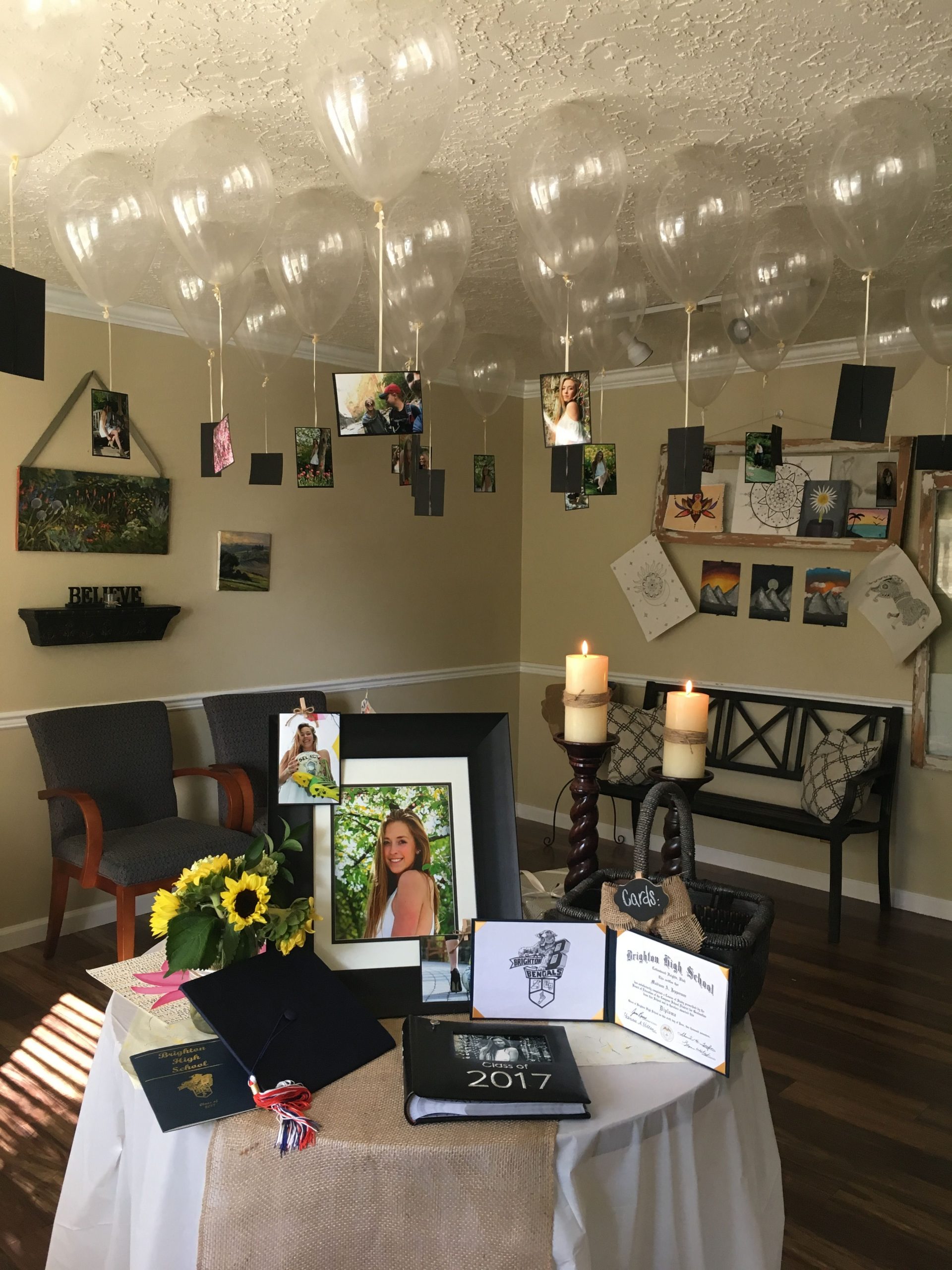 The place where everyone spent around 15 years of their lives holds millions of memories, from good to bad. Nostalgia in every corner to secrets written under the desks, the place is like a second home.
Therefore, having a graduation party themed on 'the school pride' is only natural. Use the yearbook, school emblem, colors of the school walls, and call some faculties up if possible. It will be a memorable day for all.
4. Towards the Future Themed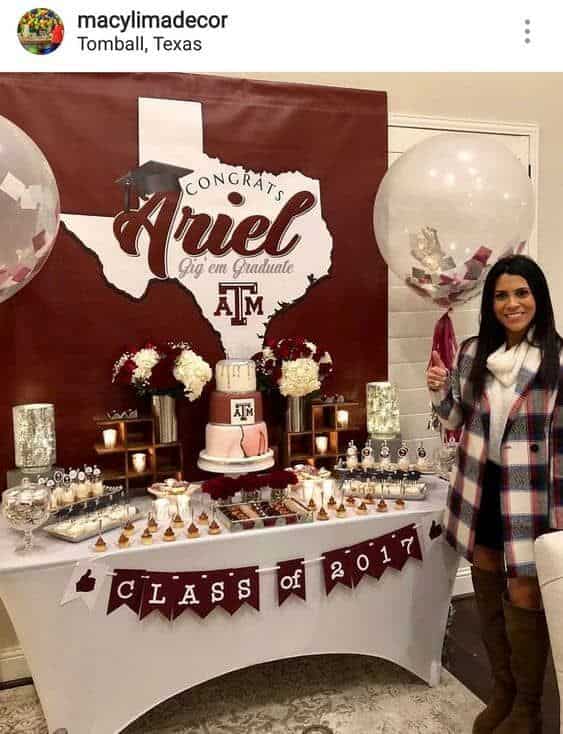 Whether someone is going to Harvard, Oxford, or work in some company, leaving for some new place, joining a medical college or engineering, etc. The graduation party can be themed accordingly. It can have maps, local cuisine, colors, and more of the city, state, or college heading towards in the future.
The graduation party theme can have things from the medical or engineering field to give it the vibe, or everyone can Dress-Up accordingly. Lots can be done with this theme. The guests will surely leave impressed.
5. Favorite Stuff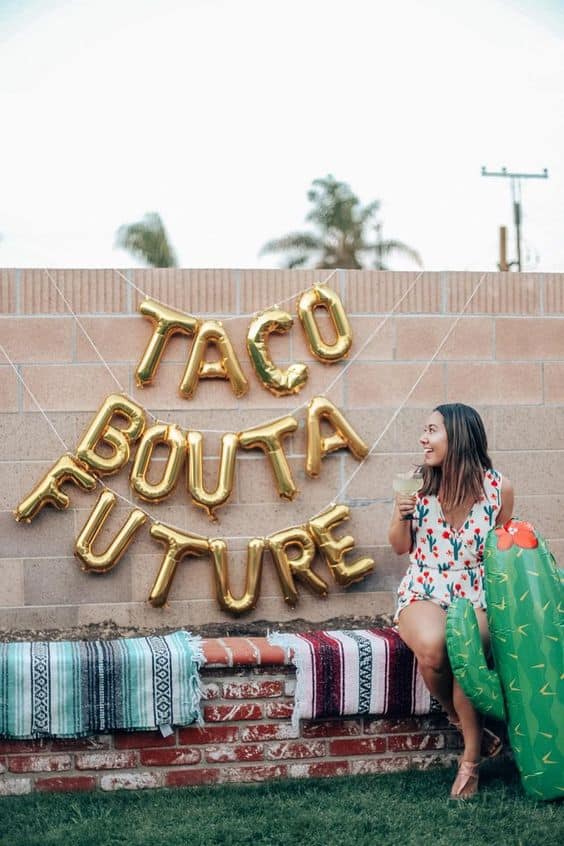 Maybe a particular food one likes a favorite color, music, band, or location. The theme can be based on anything that is a person's favorite. It will bring out a smile on their face, leave the guests impressed just as much, and let them know what the particular individual likes.
6. A Vintage Theme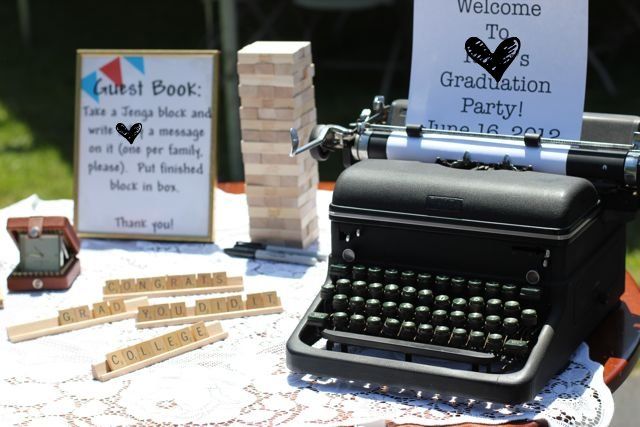 The classy vintage look. It is a favorite of many people these days. People are a fan of vintage cars, music, gadgets, dresses and movies and whatnot. Having a vintage themed graduation party will impress the guests so much that they might leave in awe.
A vintage dress code will make the party stand out in the entire neighborhood and be as memorable as it could ever have been.
7. Tequila + Tacos Theme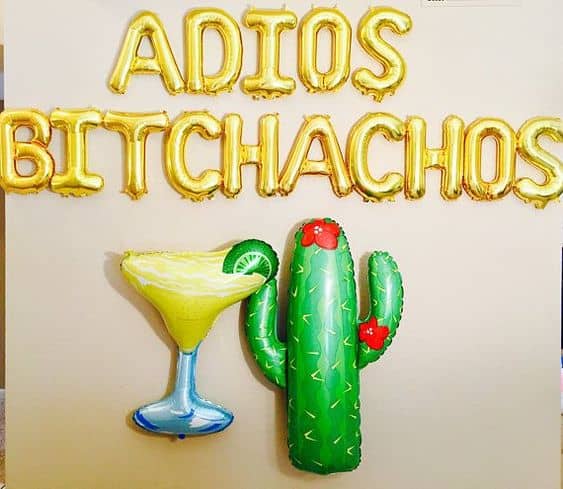 Something that everyone likes- Tacos and Tequila together. It is a great theme and will be super fun to have. Just make sure no one leaves driving on their own after having too much tequila.
8. Rose-Gold Theme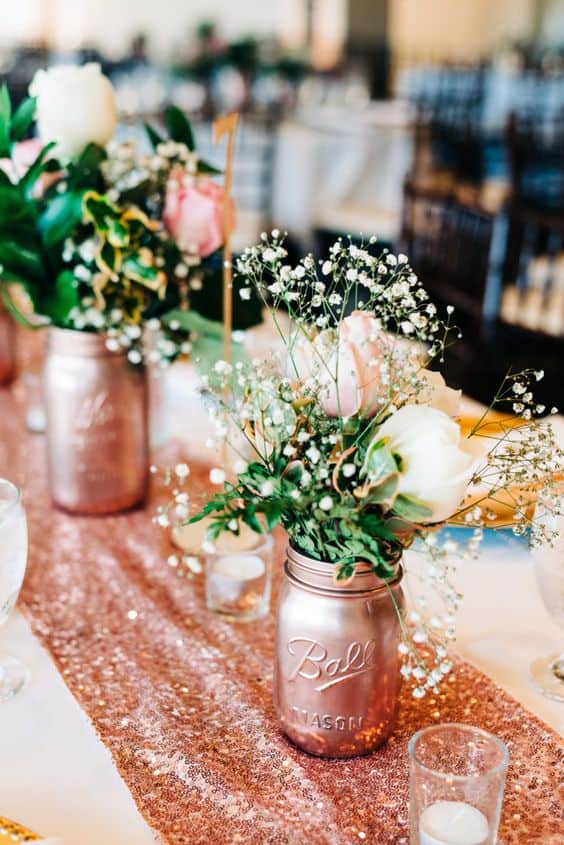 It is a beautiful color. Elegant, serene, and cute. It gives the classy vibe as well as the beautiful charm together.  Glittery rose gold walls, balloons, tabletops, cake, dresses, and more. It will make everything beautifully memorable at the graduation party.
The shiny atmosphere with a rose-flavored room spray and the whole environment around will feel heavenly. It is bound to impress the guests, no matter the age.
9. Traveling Theme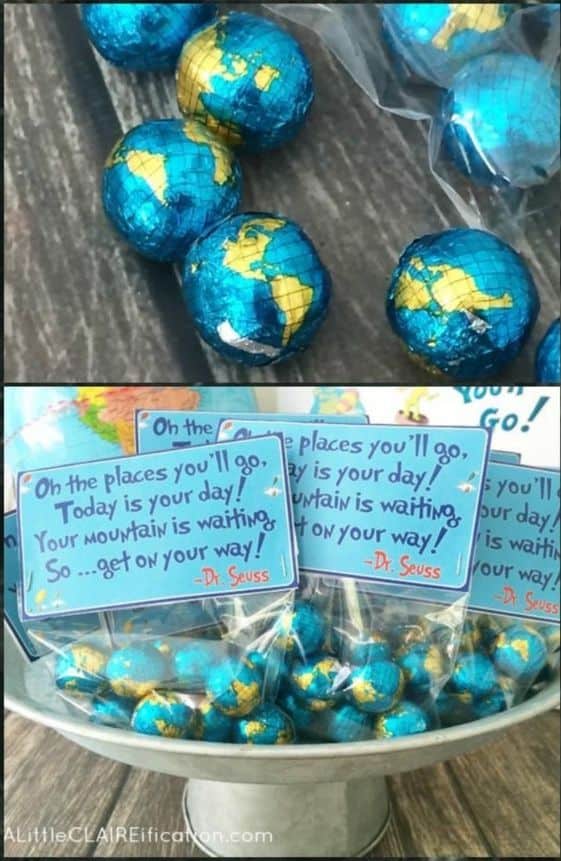 Maybe someone is planning on traveling. Travel locally, nationally, or globally. Whatever the plans may be, traveling is fun, even if for some work or other reasons. Most people love traveling, so it is a great idea to theme the party on this idea.
It uses Globes, maps, and locations for decorating, using the menus from various places for dishes, dresses from various places, and games. It will surely be a day to remember for everyone—a great way to begin the journey of traveling after graduation.
10. Hawaii Themed Graduation Party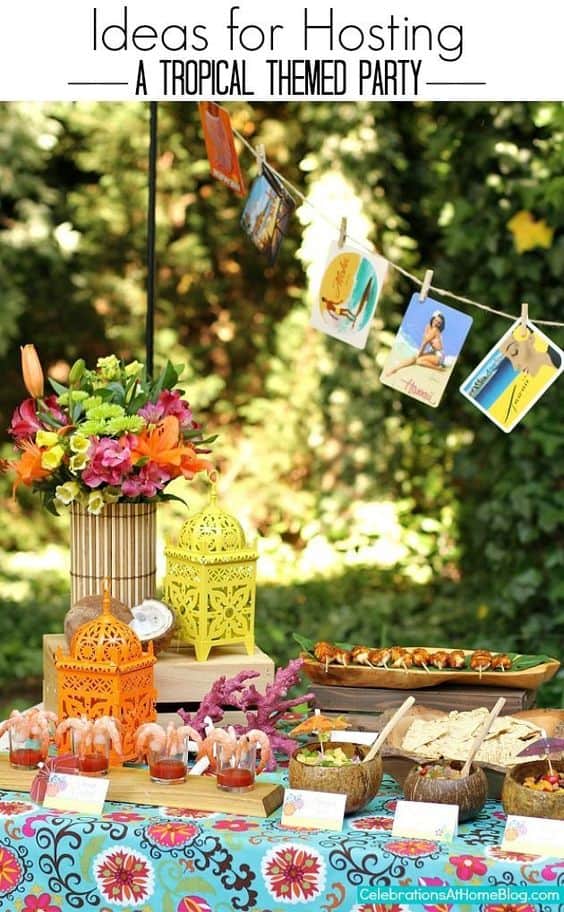 It is not hard to assume that most people want to go to Hawaii at least once. The beautiful beaches, sunsets and the sea. The cuisine, calm and peace, the closeness to nature, and whatnot, the list goes on for the place. Many people have been there and many plans too.
Nonetheless, a Hawaiian graduation party theme seems like a great idea. "Aloha" would be the vibe for the entire day.
11. Medical School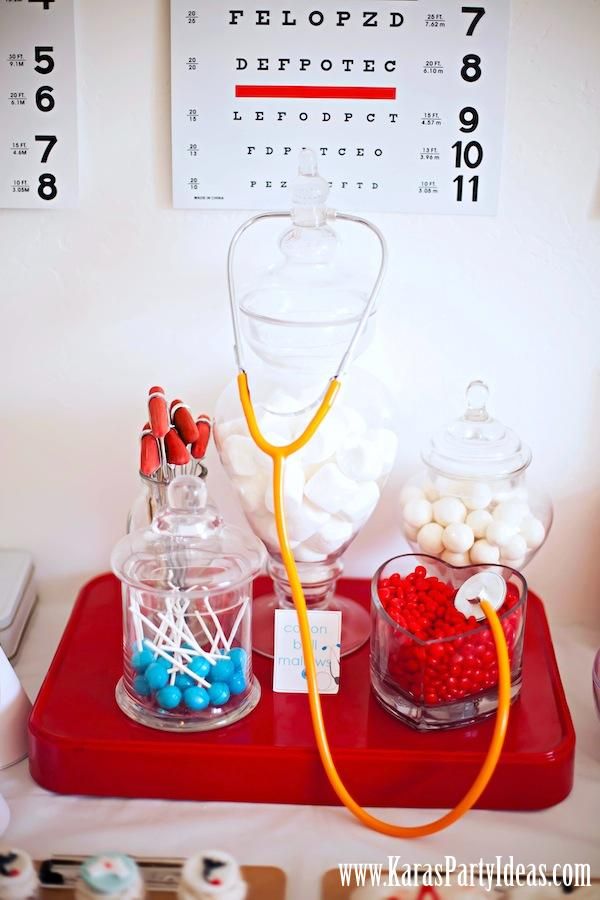 For someone who is going to a medical school, it is the perfect theme. Not just to tell the guests about the plans, but also a fun theme to have. Stethoscopes are hanging here and there, fake biochemical waste signs on the cups, lab–coats for all, medical knives for cutting the cake.
The creativity here is the only limit for this theme at the graduation party. It will start schooling with some memorable memories.
12. The Gatsby Theme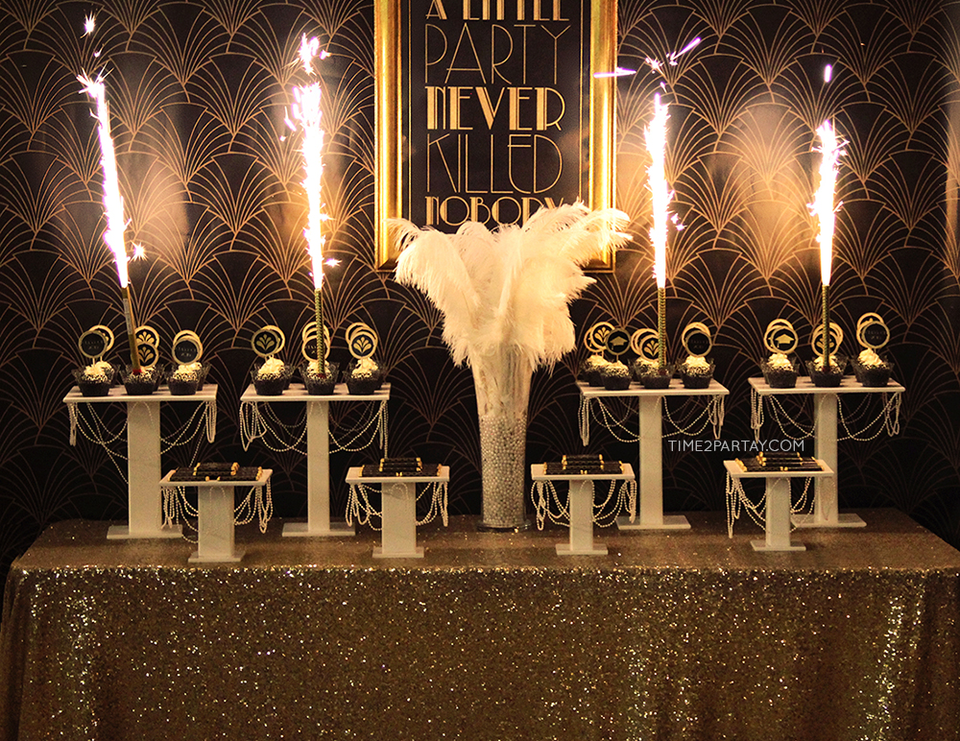 Based on the novel by F. Scott Fitzgerald, The Great Gatsby, the movie was one that everyone admired a lot. It was famous, and Leonardo did a fantastic job as an actor, no doubt. The movie had some grand mansions, elegant colors and dresses, cars and more. The plot was grand.
Therefore, a party themed on Gatsby is bound to be grand. It does not have to be an expensive one, though. Gold colors and glitters here and there, classy furnishing, classy-vintage clothes, and ambiance, and more will make the whole party go grand and 'Gatsby.' The guests cannot leave without being impressed for sure.
13. Superhero Themed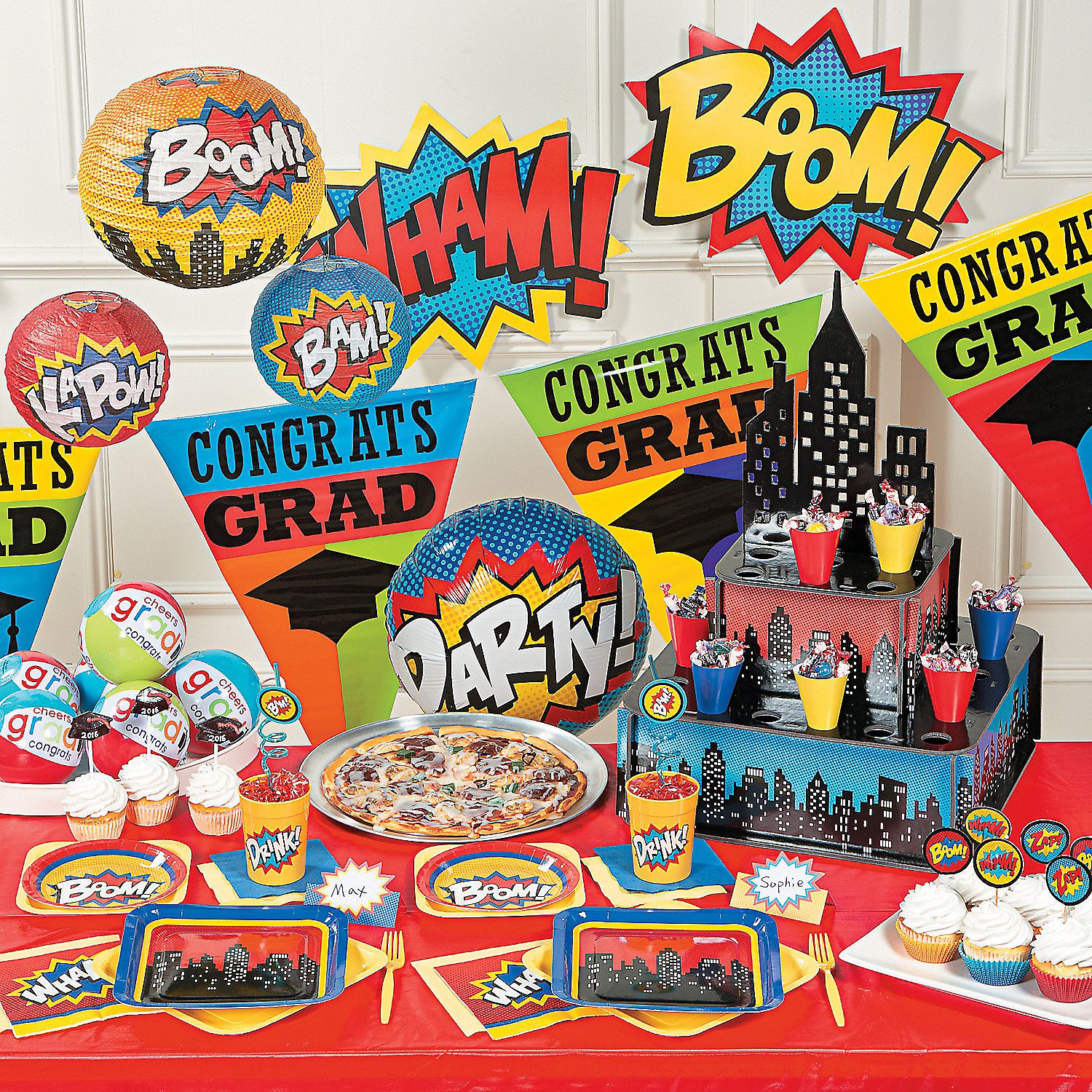 Everyone loves Superman and Batman. However, these days, many more superheroes like Iron man, Aqua man, Captain America, Hawkeye, and the list go on.
Therefore, a superhero-themed party would look fun.
14. "Donut" Forget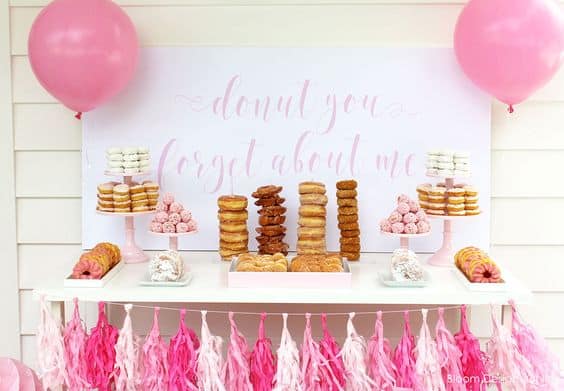 Do not want friends and family to forget the person leaving for college? Throw a fun " 'donut' forget about me " themed party. Donut refers to the different types of donuts that will be available at the party. However, as anyone can figure out, it gives out that cute message in a subtle, indirect way that "do not forget me."
If the party will be themed like this, it is highly unlikely anyone will forget.
15. Adulthood Themed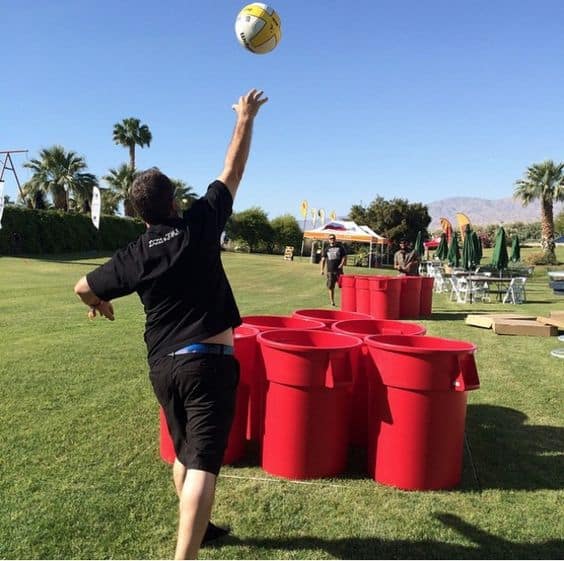 This is a different theme. There will be played games as a kid are played again, but the size of everything is just more prominent– just like the bills will be soon enough.
Before we wind up there is one more thing we want you to introduce to – Our 'write for us' program where you can try writing about home decor or home improvement ideas.
It is a reminder of the fact that now, the time to step into adulthood is here.
Games, drinks, dresses, and food will be how the adults have it, seasoned with some dad jokes.