The security of your home is an important consideration for any homeowner. There will come a time when replacing the locks is necessary. Sadly, many homeowners overlook or set aside potential issues with the door locks, but it's something to consider carefully.
Regardless of the reason for changing the locks in your home, doing it properly can give you peace of mind in terms of security. Worn-out or faulty locks can be annoyance; but also pose a security threat to your home. If you're starting to experience issues with the door locks in your home, consider checking out Locksmith Plus Inc. In Portland Oregon, and other similar providers online to ensure a head start in dealing with the locking issue.
How Often To Replace The Locks In Your Home
If it's your first time changing the locks in your home, it's crucial to know the basics. The locks in your home don't require regular upkeep and maintenance. However, it's best to change them, ideally every seven years, but it depends on several factors.
What Are The Reasons You Need To Replace The Locks
Many homeowners believe there's no need to change the locks any time soon, but you never know what may happen. Here are several reasons you need to consider replacing the locks in your home.
1. Worn-out Or Poor-quality Locks On The External Doors
If you have mediocre-quality locks installed on your home's external doors or entry points, it can be a potential entry point for burglars. In the same way, worn-out locks can also be a security risk since they can be easily manipulated, allowing burglars to infiltrate your home easily.
2. Lost Keys
Misplacing your keys or if they end up stolen will surely lead to a lockout scenario when you least expect it. You should consult a locksmith to have your locks changed. Doing so prevents you from worrying about a potential burglary attempt in your home.
3. Difficulty Locking And Unlocking The Door
Over time, the locks in your home will eventually deteriorate, resulting in frequent jamming or stiffness at some point. If you're facing difficulty with one of the locks in your home, especially on an external door, it's best to change it immediately since it cannot effectively protect your home from a possible break-in.
4. An Attempted Or Actual Break-In
If one happens, it can be a traumatic experience. When an intruder can pick the lock and enter your home, immediate lock replacement is crucial. In another scenario, if the intruder entered via an open window, they might have picked up your keys while looking around. Remember that in any scenario involving an actual break-in or an attempted one, change all the locks to restore security.
Ways To Boost The Security Of Your Home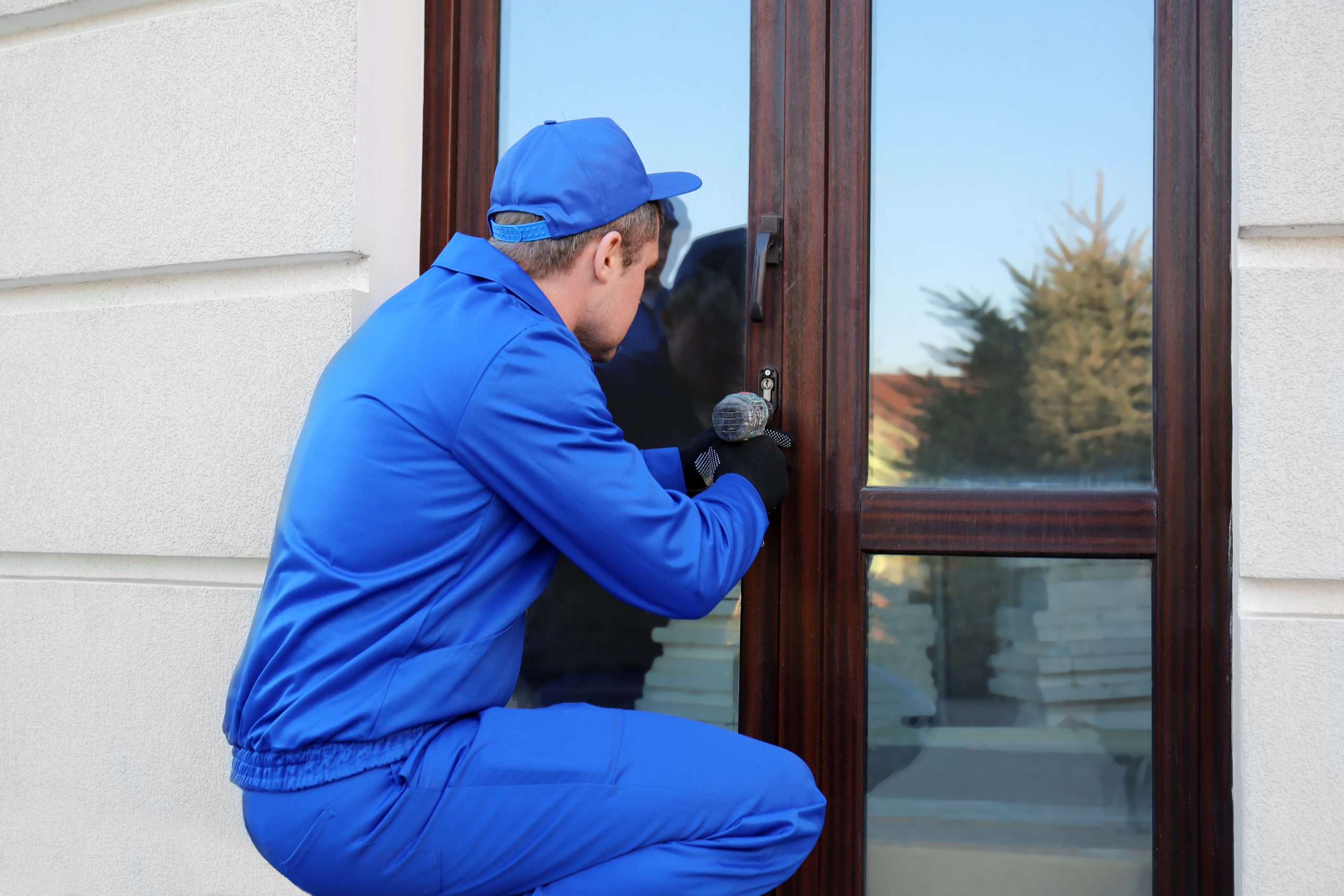 If you're facing any of these scenarios, it's crucial to take timely action by changing the door locks in your home. Aside from the security the door locks provide, you can boost the security with the following practices:
Hire a professional locksmith to inspect the door locks in your home regularly. If you have the budget, go for a keyless lock system or smart locks.
Always have a spare key available in case you get locked out.
Avoid placing an address if you're using a keyholder for the keys to your home.
Install surveillance cameras around your property and burglar alarms to boost security.
As you can see, timely replacement of the door locks will maintain the security of your home.
Is A Replacement Different From Rekeying?
Replacement and rekeying are two different methods when changing the door locks. Both will ensure that old keys cannot open doors anymore, but you might be wondering about the difference between the two.
Replacing a door lock can be a complex process, but it ensures the best level of security for your home. Generally, it involves the removal of the entire door lock, including the handle, and setting up a new one. The price will vary depending on the quality and brand you'll buy. Additionally, if you decide to replace the door locks, it comes with a professional installation fee. An alternative if you have a tight budget is to install the door locks yourself. You can find one on the market with an instruction manual to install on your door.
Rekeying is also a common method to change the door locks. The difference with the replacement is that it doesn't involve the removal of the entire door lock. The rekeying process involves realigning the pins and springs within the door lock mechanism to make it the ideal match for a new key. You can hire a professional to tackle the rekeying or buy a rekeying kit.
Final Thoughts
The replacement of the door locks in your home is one of the surefire ways to maintain and improve the overall security of your home. If it's your first time replacing the door locks in your home, these insightful pointers will guide you in getting the right one. Properly installing the right door locking systems will greatly help maintain a good level of security.