One of the brilliant things about gaming is that you get transported to a different time and place. You might be into underwater games and can play games like Feed & Grow Fish, or you might prefer to have expansive worlds that you can explore, like World of Warcraft – but there are a couple of developers that are looking to make games that are historically accurate, or at least set in a time period mythological or otherwise that people want to learn more about.
So here are five games that are historically accurate or lean heavily into mythology – either way, they are incredibly fun!
Kingdom Come: Deliverance
Although it was released in 2018, Kingdom Come: Deliverance is definitely worth a playthrough. It is an RPG that is heavily based on realism – and what that means is you will need to drink, eat and sleep to stay healthy.
It has an open world, but the developers, Warhorse Studio, made sure everything in that world was historically accurate to the 1400s. The buildings, characters, and weapons are all accurately represented in this game.
This story-driven RPG puts you in the Holy Roman Empire, and you'll go on quests, explore the forests, castles, and villages, and fend off invading forces.
You can play Kingdom Come: Deliverance on Xbox One, Windows PC, Amazon Luna, Switch, and PlayStation 4. 
Kronos: Father of Zeus
Available at Jackpot Party, this free to play Greek Mythology inspired slot game is based on the Greek Gods, or in this case, one of the most famous Greek God's dad. Kronos was the father of the king of the gods Zeus and the leader of the Titans.
If you need to brush up on your Greek Mythology, don't worry; here is the short version: legend has it that Zeus was the one who imprisoned Kronos in Tartarus for devouring children to ensure he stayed on the throne.
The slot has stunning artwork, takes you through some of the mythology, and offers a bonus event of free spins.
Playable on mobile app, or almost any device with an internet connection and browning capabilities. 
Total War
Many games offer up a single protagonist that you will play as, think, Assasin's Creed – but Total War shifts the perspective into more strategy. The Player will get a blow-by-blow account of important historical events.
Flanking and formations matter a lot in this game, so you'll have to brush up on how to defeat the enemies you are presented with.
There are several Total War options, including Rome, Three Kingdoms, Elysium, Britannia, and Attila. If you are looking for a bit of fantasy in your Total War, then Warhammer 3 is perfect.
Play Total War (depending on which game) across Windows PC, available on Xbox Game Pass, Steam, and Epic Games.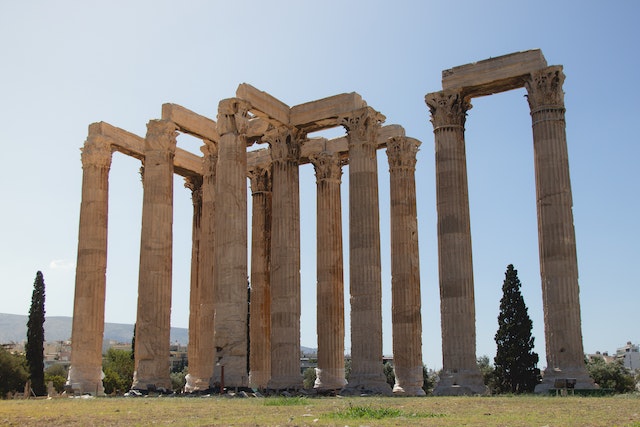 Valiant Hearts: The Great War (WW1)
The graphics for this game make it almost cartoon and comic book-like, but the drab colors keep you firmly in the mind of the time that the game is set. Although there are many games based on WW2, this one highlights the happenings in WW1 – which is why this game is a must if you love history and gaming.
Valiant Heart does an incredible job of opening the player's eyes to the real struggles that people faced at that time. While there are a lot of puzzles as some lighter entertainment, the crux of the story is, of course, about what people were going through.
Four characters help a German soldier find the love of his life. Part of what makes this game so special is that Ubisoft gathered letters and first-hand accounts of the war so that their retelling in game form was unique. The game narrative is based on real-life events.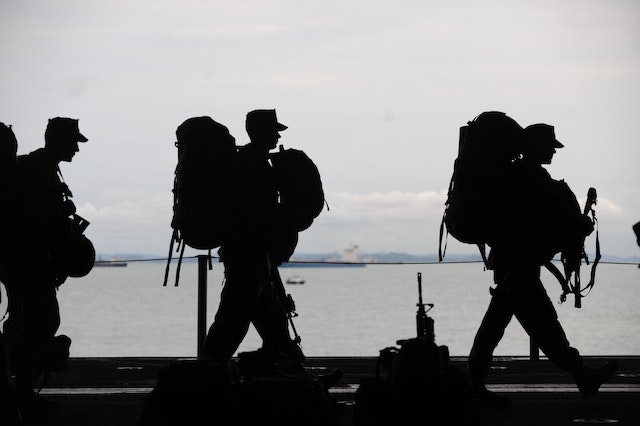 Brother in Arms: Road To Hill 30 (World War 2)
Brother In Arms: Road to Hill 30 is a first-person shooter, but that doesn't take away from the incredible game writing and the story. If anything, it adds some tense moments and increases the immersion.
Most of the gameplay is based before the Normandy Landings and is known for being one of the most historically accurate games. And since it is so historically accurate, you will notice that your aim will go wild from time to time – something that modern FPS games skip most of the time altogether. The enemy firing will cause your gun to mimic suppressed fire.
Historical games aren't all based on war, but the ones that shed new light on the struggles and hardships during that time – without making a mockery of the happenings.
Even historians place value in games, movies, and TV shows that allow people to explore things that happened in the past – even if they aren't 100% factually accurate. From falling empires to landing three identical Greek mythology symbols, game developers offer a lot of learning combined with fun!