Do you want to create an amazing home library where you will keep all your books? Are you looking for design ideas that are on another level? If the answer is yes, then you are on the right page. Creating a home library is important and there are countless home library designs you will like. It is important to choose a design that matches your home and an idea that suits you and your needs the most. Here are 5 best home library ideas.
Built In Sitting Place For You
This is an appealing library idea and the one we can see the most suitable for modern homes. It can be one of expert renovation tips as well which makes it an even better choice. Additional tips you can extract from Richard Keith Langham and make superb book collection places. Anyway, the goal here is to have a whole wall covered with shelves containing books. But, you will also have a small bed, chair or a sofa built-in into the design.
As a result, you will have interior design like no other. This idea is not the most affordable one and does need a bit more space. "This concept of library design is popular only with small masses of people, because its implementation requires a lot of free space. If you have it, you may end up with a small workspace or place for inspiration where you can work on your hobbies and get creative. Shelves and workplaces you can design according to the design of your home and the general idea will not suffer." says Nicolas Winters, a professional designer who works at PapersOwl in his spare time. Right now, he is working on his new book from the library we have covered here.
Traditional Option
Yes, it has to be on the list. Home libraries have been one of the upper east side elements for decades. Now you can add a library of the same look to your home. In general, here you need one wall covered with shelves or even better, cabinets for books, one table and a chair.
You are done. Keep in mind that you can include a coffee table to transform all of this more comfortably. Reading nook or better said reading room will be perfect. A home library designed like this is affordable, roomy and will become your favorite classic place to read. Decor ideas should be included into the stylish library.
Dramatic Color
Living in a unique place like New York City or any other will help you transform your house or a special room by using a color scheme that is suitable. For a library that contains favorite books in the cabinet, green is ideal. Room features can be added if you like. But, at the moment you can make custom shelves, paint the room green and place your books.
The space and style can be chosen wisely. This can be seen as an element of the oldest libraries from all over the world and you can make cozy space with plenty of light or absence of it if you like. You can include this as living room ideas as well. Dining room can be paired or based on this scheme as well. It is a simple yet elegant and appealing option you have. You will love it.
Wrap Around
If you have plenty of space, shelves and time you can enjoy a full sized library like no other. Wrap around design means that a good book will surround you, literally. You need shelves all around you, obviously. In the center you can keep a table and a chair. The advantage here is isolation you will get and the obvious one. You have space for countless books now.
Sadly, this cannot be used when the room is too small. But, if you have the room like this, use this option. It is stunning. Those of you who want the best reading places will enjoy this option. You can choose a neutral color scheme or any other color. We believe that white or bright ones are the best. They keep the area better lit and you will have better time inside. We recommend you to leave one window at least. This is ideal if you want to keep the light in and to keep pleasure at the highest level possible.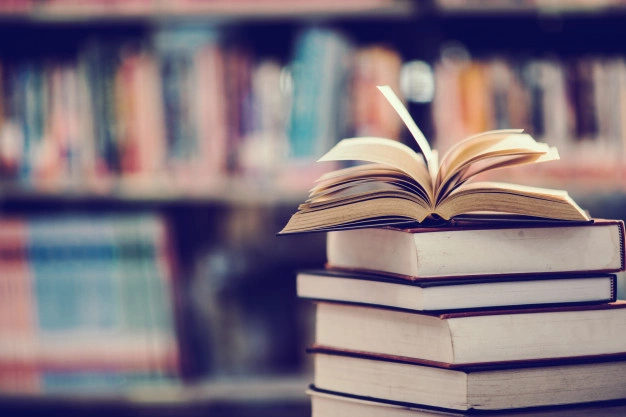 Floor to Ceiling
Today's top stories start with this option. As you can assume, you will have books from the hardwood floor to the ceiling. It is an excellent option if you want to keep a lot of them and if you don't have a lot of space. But, it is also an appealing option if you want something different, something extraordinary.
The possibilities are endless and you can use all kinds of additional elements, modifications and more. Just make sure to use colors that will blend in well and transform the entire area into something that matches your home. An interesting fact here is that some people just want this option as soon as possible. Another advantage is the price. You can have it on a tight budget and quickly. There is no need to worry about any issues in this case scenario.
The Final Word
Designing the best option is tough. You should make it connected to the rest of the home and you need to use one that offers you all the perks. It can be comfortable, stylish, amazing, one of a kind or just plain and traditional. There are so many options. Try to imagine what that choice will look like and then start with it. As you should know already, there are many variations, tweaks and even more variations you can use.