Whether what you have is a small or big garage really is immaterial. What matters the most is what you actually do with that garage space to the effect that you're able to maximize its function. If you're no longer using your garage as much or worse, your car can't even fit in your garage anymore, then that's a telling sign that you need do something about it and act now. If there's a single home renovation project you can undergo for this year, you can't go wrong with a garage renovation.
With the help of a garage contractor you can trust and with little improvements here and there which you can do yourself, you'll have a garage that doesn't just look new, but feels new as well. Let yourself sit on that cold and dingy garage floor, stare at that mountain of clutter and broken garage door for the last time now as soon enough, you're going to have a newly-transformed, more functional and aesthetically pleasing garage complete with a garage door replacement, new cabinetry and other aspects you wish to incorporate.
With that in mind, here are four ways on how you can keep your garage fit and functional:
1. Define Specific Zones
Especially for those of you who may be using your garage for multiple purposes, it doesn't hurt to have specific zones well defined. Think of this area as your living space or the ground floor of your home. Even with an open floor idea, you have well-defined spaces for your dining room, kitchen, and living room, for instance. You can do the same in your garage.
Make it clear where the car is to be parked. If you want to use a part of your garage for extra storage and pantry space, then have one corner solely dedicated for that purpose, and another for a gym or a mini entertainment area, for example. Don't just have a hodgepodge of all your belongings in your garage else later on, you may easily crash back into your habit of having a messy and dysfunctional garage.
2. Start Cleaning Out Your Garage
Since you've been in that home and used that same garage space when was the last time that you actually gave it a good clean? Perhaps you can't even remember when, as it may have been too long. If that's the case, then you should always start your project with a good clear out. Dedicate a day or two for this purpose, so you can really think each item through as to whether or not it's still worth keeping.
In like manner, as you would in other areas of your home, create three piles of all the things you're sorting through: keep, sell, or donate. Ideally, the goal should be to fill up-sell and donate more than keep. When you significantly reduce the items in your garage, there are lesser things to organize and store. In effect, you can maximize its space even more and have less visual clutter as a nuisance.
3. Add Some Vertical Storage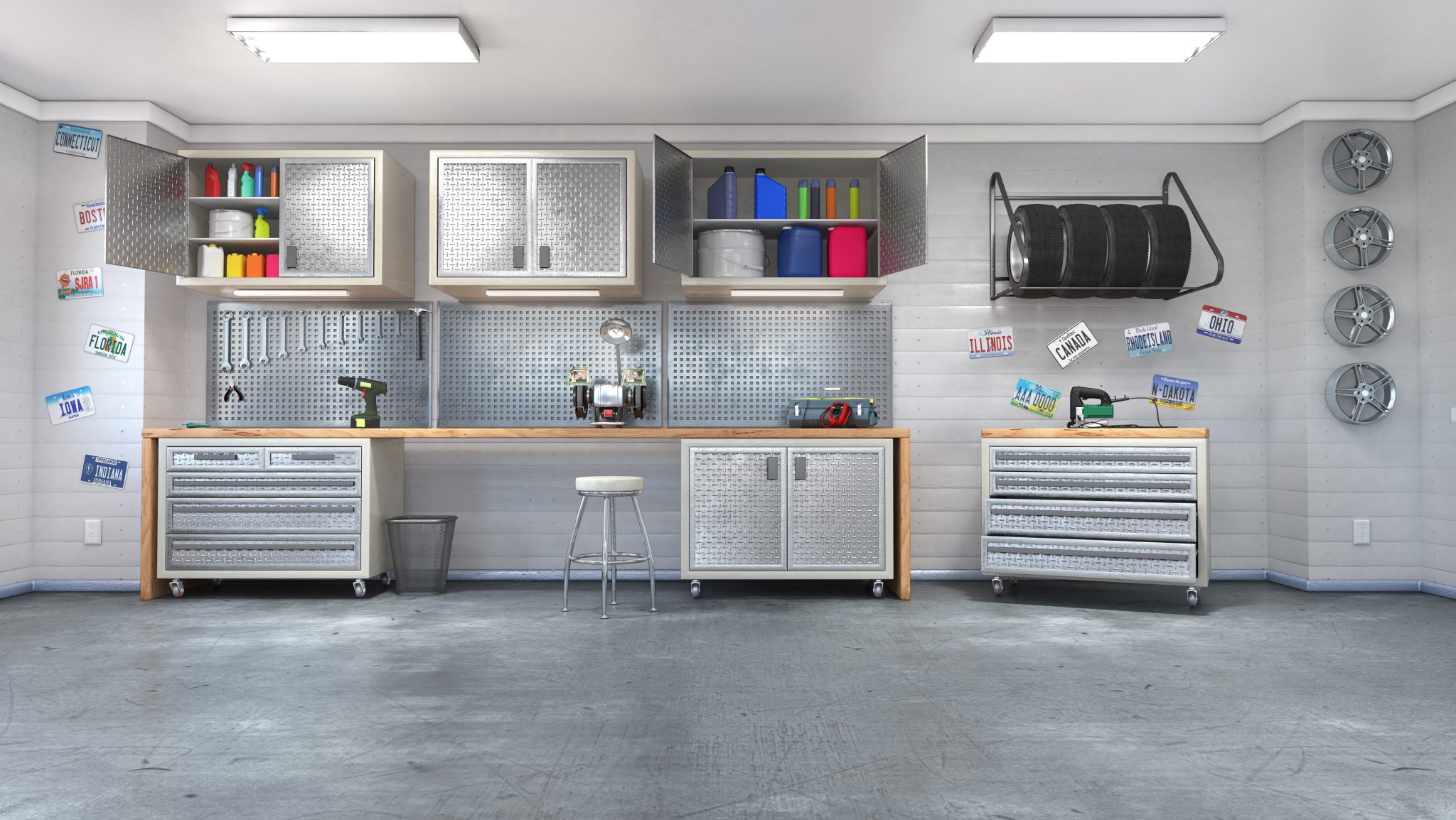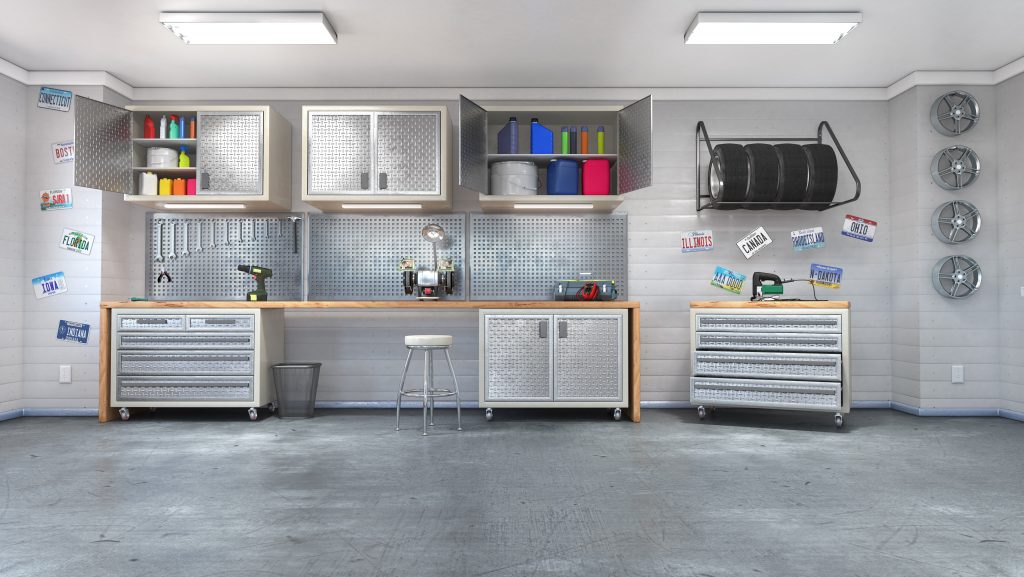 Especially for those of you who may be running low on the floor area or your garage is small and you have a big family with so many things to keep, there's one sneaky thing you can do to add more storage space, this is to make use of the vertical space.
Use your walls to your advantage by adding more cabinets and shelves! If you don't mind having your things shown out in the open space or you have storage baskets enough for that purpose. Hanging wall cabinets will do. On the other hand, if you want things to hide, then opt for closed cabinets. This latter option is also a good way to make your garage look neater, as everything is hidden behind closed cabinet doors.
4. Create A Mudroom
Especially for those households with very young children, you may have struggled with how it's like to keep muddy and dirty outside shoes from making it inside. This is even more the case if you have no other choice but to enter the home from the front door right away. It's an unsightly thing to have multiple shoes on the entryway all scattered and dirty.
This is where a mudroom in the garage comes in handy. As soon as you get home, go inside from the garage door. Leave the front door reserved only for guests to your home. A mudroom isn't necessarily a room, but at least a bench where you place the every day dirty shoes before cleaning it and bringing it back inside. This is also where wet umbrellas and dirty coats can be placed.
Conclusion
Whatever your intended purpose will be for your garage, the tips above can surely set everything back in order. The curb appeal of homes can also be enhanced with the addition of roller garage doors. By adding this type of home aesthetic enhancement, it can add value to the overall property upon reselling. Gone are the days when your garage is just a room filled with mess and belongings from a decade ago, which you're not even going to use anymore. The tips above can lead you to a garage that's functional enough to the point that it adds extra square footage in your household. It's not just a neglected area that no one wants to go inside or that doesn't serve a valuable purpose in your home.
Want to see more examples of secured garage doors? Then make sure to check out San Antonio Garage Door Pros.