Are you looking to increase the value of your property? Home renovations can be one of the best ways to do so.
Home improvement projects make your home more functional and enjoyable to live in. They can also significantly boost your property's value.
The Bill Parnaby Team provides us with ten home renovation projects that are proven to increase your property's value. From small updates to major overhauls, there's something for every budget and skill level.
Kitchen Remodeling
The kitchen is the heart of the home. So, investing in a kitchen remodel can be a smart move for homeowners looking to increase their property's value.
When planning your kitchen renovation, remember that you don't have to completely gut the entire space. A minor kitchen remodel can already make a big impact. Here are some improvements you can make:
Updating kitchen hardware
Installing new countertops
Adding a fresh coat of paint to the cabinets
Bathroom Renovations
The bathroom is another essential room in any home. And renovating it can bring in a high return on investment and increase your home's value.
It's important to focus on both style and function in a bathroom remodel. Here are some projects to consider:
Adding a double vanity or sink
Replacing the old tile or flooring
Installing a curbless shower
Finished Basement
A finished basement adds valuable, usable space to your home. It can be used for various purposes, such as a playroom for kids or a guest suite.
It also adds to the overall square footage of your property, which can then increase its value.
You can design your basement space to serve a specific purpose. But remember that you will attract more prospective buyers with an open-concept basement.
Open Floor Plan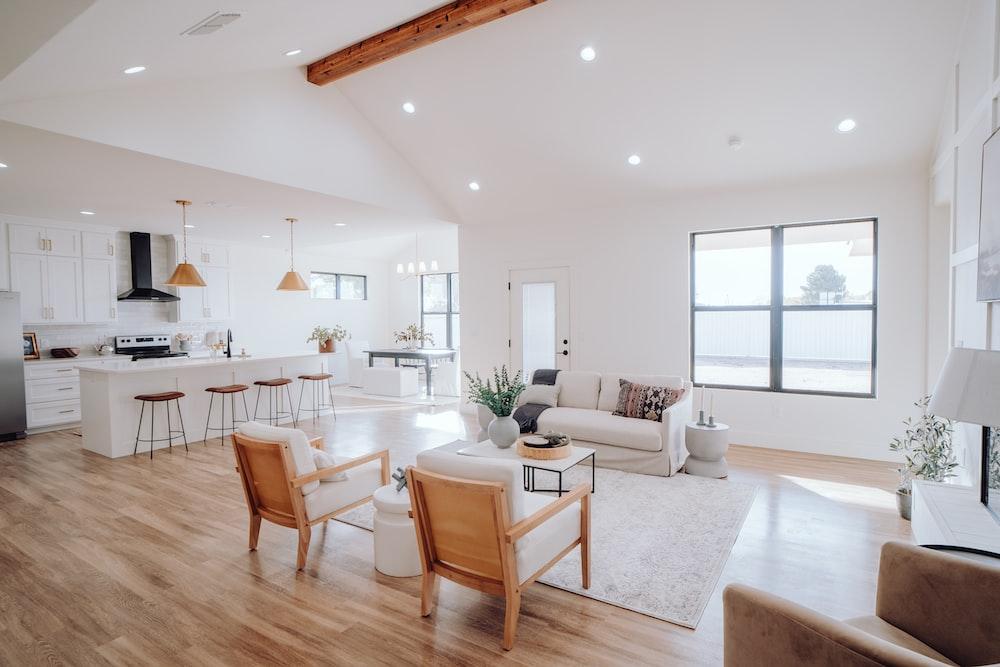 Speaking of open-concept spaces, you can also convert your living room to an open floor plan. This allows for better flow and more natural light throughout the home.
It can also make your home look and feel more spacious, which is a big selling point for home buyers.
An open floor plan is a great way to create an inviting space for entertaining guests and spending time with the family.
Home Office
A home office is becoming an essential feature for many homeowners, especially with the rise of remote work. Creating a functional and stylish home office can increase your property's value and appeal to potential buyers.
Here are some ideas for your home office setup:
Built-in shelves and cabinets for extra storage and organization
A comfortable desk and chair for a more productive space
Neutral color scheme and ample lighting for a more welcoming atmosphere
Energy-Efficient Appliances
By upgrading to energy-efficient appliances, you can expect to save up to 30% on your energy bills.
Plus, these appliances typically last longer than their less efficient counterparts. This means you can also save money on replacement costs in the long run.
And when it comes time to sell your home, prospective buyers will be impressed by your commitment to reducing energy consumption.
Here are some energy-efficient appliances you can add to your home:
Refrigerators
Air conditioners
Washing machines
Smart Home Technology
Smart home technology allows homeowners to control various aspects of their home through their smartphone or a voice-activated assistant. This can make daily life more convenient and efficient.
Smart thermostat. This can learn your temperature preferences and adjust the temperature accordingly. It also makes your HVAC system more efficient, helping you save on utility bills.
Smart security system. This technology can monitor the home and alert homeowners of any suspicious activity while they are away.
Smart lighting. This allows homeowners to control their lighting fixtures remotely or set them on a schedule even when they're not home.
Updated Lighting & Fixtures
One of the easiest and most cost-effective home renovations is updating your lighting and fixtures.
These can have a huge impact on the overall look and feel of your home. They can also affect how future buyers perceive your property.
Consider installing dimmer switches for your light fixtures. This allows you to adjust the lighting to fit your mood or the occasion. It can also add a touch of elegance to any room.
Also, upgrade your door knobs, cabinet handles, and other fixtures to more modern and stylish options. This can give your home a fresh, updated look without breaking the bank.
Landscaping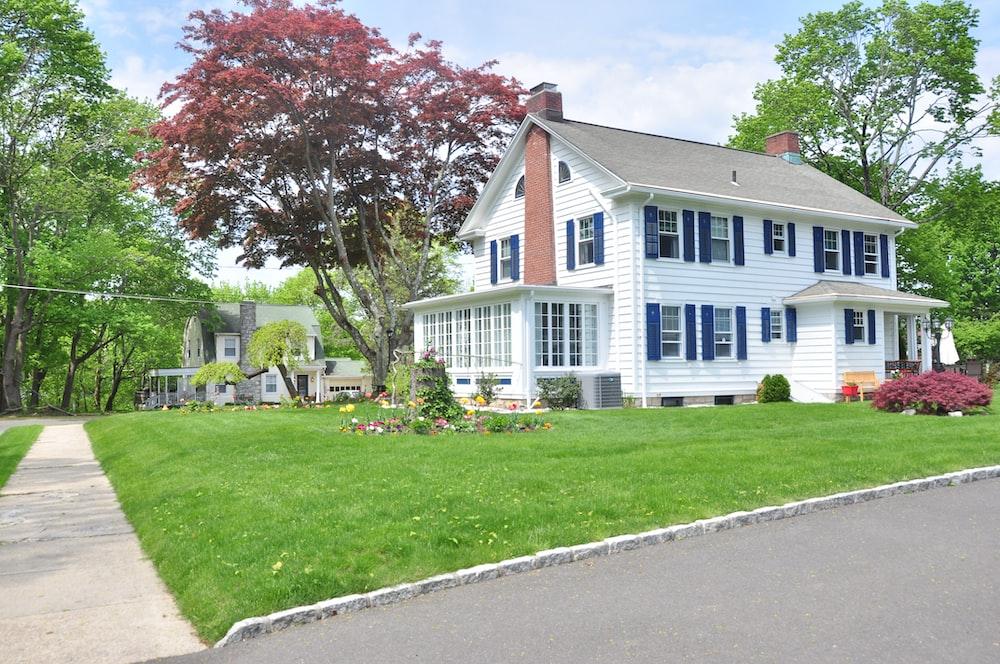 Renovations aren't just about your home's interior. You also have to pay attention to your outdoor space to make sure you leave a good impression on potential homebuyers.
Improving your curb appeal through landscaping is a sure way to increase your property value.
Plant Bed or Garden
Flower beds and potted plants can add color and beauty to your property. A vegetable garden can also provide fresh produce for your family.
You may want to use native plants that require less maintenance and are adapted to your climate. These will make garden maintenance easier and more manageable.
Hardscaping Features
A hardscaping feature like a fire pit can create a cozy and inviting atmosphere in your backyard. It can also be used for cooking and entertaining.
A water feature, such as a fountain or pond, can create a peaceful and relaxing atmosphere in your backyard. It can also improve your home's appeal and increase its value.
Outdoor Entertainment
Outdoor living spaces are highly desirable in today's real estate market.
A patio or deck can provide an excellent area for outdoor entertainment, relaxation, and dining.
You can also consider adding outdoor seating, such as benches or chairs. These create a comfortable and inviting space for relaxing and enjoying your landscaping.
Renovating Your Home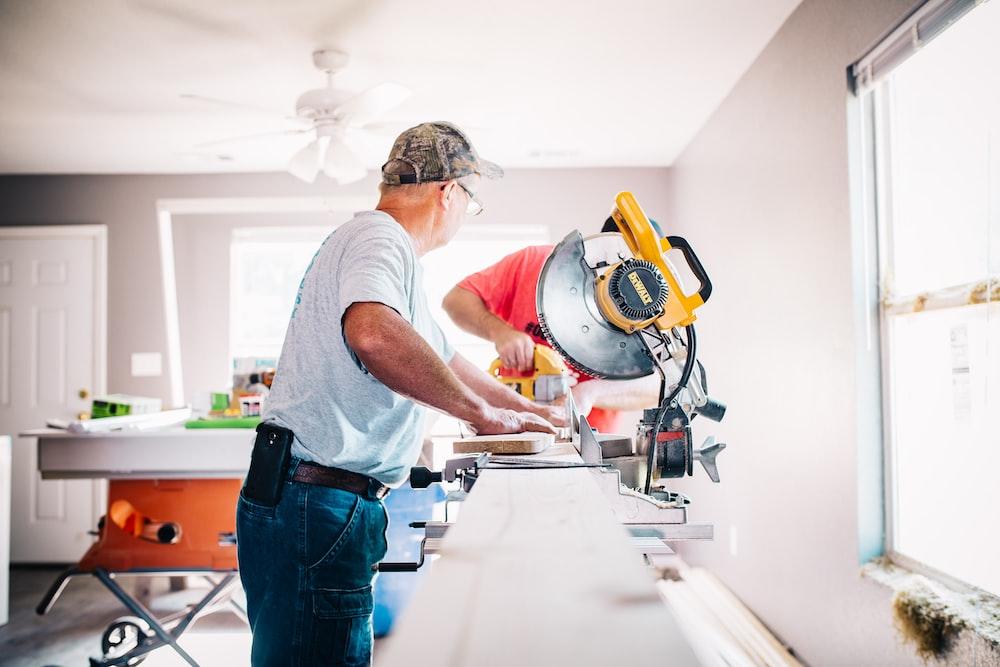 From simple updates to major overhauls, these home renovations can instantly increase your property's value. They can also improve your quality of life.
From little improvements to significant overhauls, these home renovations, coordinated by an experienced HOA management team, may quickly boost the value of the property where you live. They can also boost your overall well-being.
And when you decide to sell your home later on, these can drive up your home's sale price and attract more potential buyers.
So, don't hesitate! Start planning your next remodeling project today.